Florida Judge States Black People Should Go Back To Africa
January 25. 2017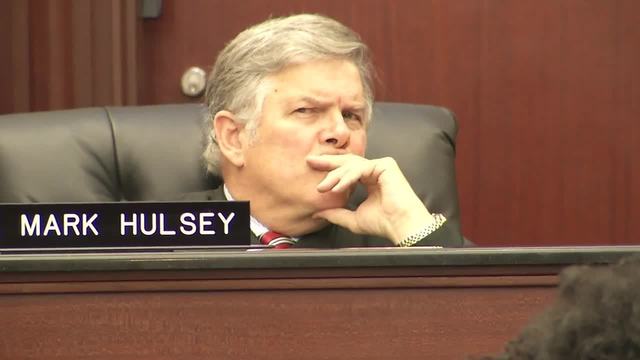 Mark Hulsey
Florida judge, Mark Hulsey III, made controversial statements in court that has offended many people, resulting in his resignation, while being investigated by the Judicial Qualifications Commission. Not only did 66-year-old Hulsey refer to a female staff member as "b*tch" and "c*nt" he also stated black people should, "Get back on a ship and go back to Africa." Hulsey's statements are quite ironic and deliberately ignorant of historical facts, as the slave trade in America was never voluntary. Black people were forced into slave ships and brought to America and other nations.
People who behave in the manner Hulsey does do a significant amount of harm to race relations. People need to stop engaging in racist, divisive acts. We need to learn to get along with each other and show the respect that is deserved. God created us all equal.
STORY SOURCE
FL Judge Resigns After Saying Blacks Should Go Back to Africa
January 24, 2017 - I am sure he gave our fair sentences. Duval Circuit Judge Mark Hulsey III, the subject of an investigation over allegations that he made sexist and racially insensitive comments from the bench, abruptly resigned his Jacksonville-area judgeship Monday on the eve of the start of a highly unusual impeachment investigation by the Legislature.
Hulsey, 66, was already the focus of a probe by the Judicial Qualifications Commission for having allegedly called a female staff attorney a "bitch" and a "c—" and for saying blacks should "get back on a ship and go back to Africa." He also was accused of using demeaning language toward women lawyers on his staff, comparing them to "cheerleaders who talk during the national anthem."
Sounds like a peach of a guy.
RELATED ARTICLE
Judge In Charleston Church Massacre Case A Racist Who Used The Word 'Nig*er' In Court To Black Man Who Appeared Before Him