FBI To Be Called Before Congress Over Spying
Deja Vu
August 15. 2008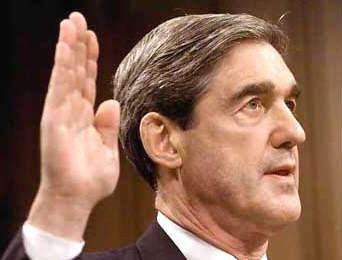 Robert Mueller: I promise to lie through my teeth...
Representatives for the FBI are scheduled to appear in Congress to answer what the public hopes will be pertinent questions, regarding revelations of them spying on American journalists in violation of the law. One would hope they'd have an appropriate explanation for this, which I strongly doubt, as what excuse would be viable for once again, in what has become FBI tradition, breaking the law.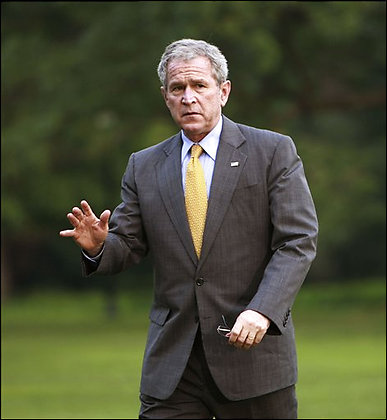 President Bush often looks like a man hiding heinous secrets
As I accurately told my readers in December 2006 which was confirmed in March 2007, the FBI has been spying on Americans and US residents, via abusing the Patriot Act to unlawfully read emails, scan bank accounts, check people's credit and wiretap citizens' phones – actions inherently illegal in the United States.
Even more recently, I wrote again on July 24, 2008, that President George Bush "Spied on American citizens and residents whenever he felt like, via illegal wiretapping, email snooping and scanning bank accounts (FBI)." Later that day the FBI wrote a blurb on their website, as apart of so-called myths they were debunking, which stated:
Myth #4) The Bureau routinely spies on the American people.
Absolutely not. We are governed by and carefully follow a well-defined set of laws, regulations, and guidelines—honed over a century of practical experience—that spell out how we can and should conduct our investigations. It's always been a delicate balance between harnessing the tools at our disposal to solve crimes and prevent attacks and upholding the civil liberties of all Americans. Over the course of a century, we've made some mistakes, but they've been few and far between compared to the vast amount of work we do every day. While some have long predicted that the FBI would turn into a big-brother-like secret police force, that scenario simply hasn't happened. After all, we live and work in our communities and cherish our country's rights and freedoms like everyone else!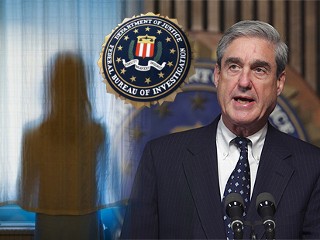 Robert Mueller
But here it is, we have it once again, one month later, more damaging information has come forth regarding them doing just that - illegally spying on Americans. This time several journalists, which is illegal. This inappropriate attitude of spying on anyone you feel like, breaking the law under the guise of national security, is illegal and unconstitutional. It sends a terrible message to the nation and the world regarding the state of human rights in America, via a government that is supposed to be for the people, by the people, but who are spying on the people.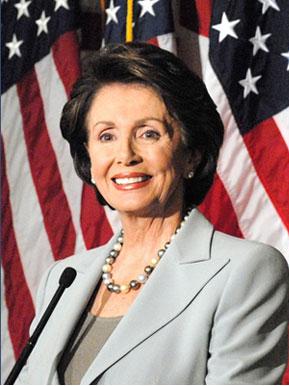 Nancy Pelosi
I do hope this forthcoming hearing will prove fruitful and not be more of the same cock and bull stories as to why the nation's main law enforcement agency is breaking the law.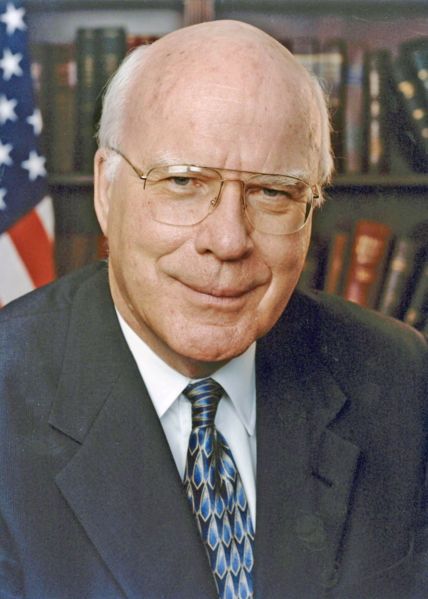 Patrick Leahy
Simply sitting there and scolding them, once again, only to repeat this cycle, which is what has been happening, is insulting to the American people and the watching world, some of whom had their privacy violated in the global community as well, when the FBI spied on linear communications between domestic and international parties that were completely safe and contained no unlawful content.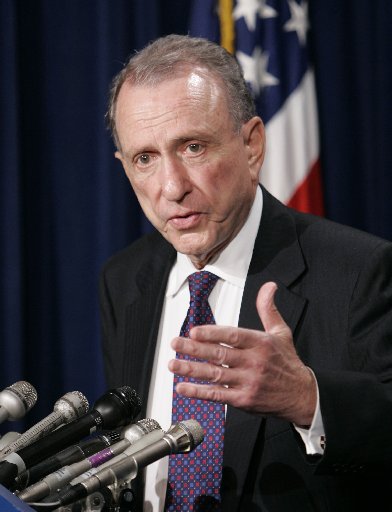 Arlen Specter
The U.S. Congress needs to stop selling out the Constitution and the country's name on such things that shall be recorded in the history books forever. Cover ups only work when people don't know about them!
FBI admits spying on multiple US reporters, apologizes
Offers no explanation for spying. We're sorry. That's the message from FBI Director Robert Mueller to the executive editors of the New York Times and the Washington Post, after an inspector general discovered that the agency had seized telephone records from four US reporters without a grand jury.
Reporters' group wants FBI explanation
WASHINGTON, Aug. 13 (UPI) -- A journalists' advocacy group says it's not satisfied with an FBI apology and wants to know why it accessed personal phone records of four newspaper reporters.
The FBI admitted last week it misused its powers through national security letters in 2004 to access the cell phone records of New York Times (NYSE:NYT) reporters Ray Bonner and Jane Perlezy, as well as Washington Post (NYSE:WPO) staff writer Ellen Nakashima and researcher Natasha Tampubolon, who were in Indonesia working on a story about Islamic terrorism.
But the apology didn't contain an explanation as to why the FBI felt it necessary to comb reporters' telephone records, says Reporters Without Borders, an international group with offices in Washington.
"We urge (the FBI) to be transparent about the reasons to obtain the records with such urgency and secrecy," the press freedom organization said in a statement. "We urged the bureau to refrain from using similar procedures in the future. Improper monitoring of reporters is harmful to a free press and undermines the free flow of information."
Lawmakers Still Seeking Details On FBI's Illegal Records Demands
It's been more than a year since we learned that the FBI was abusing its authority granted under the Patriot Act to issue so-called national security letters. The FBI sent thousands of those letters -- in some cases illegally -- to telephone companies, Internet service providers, banks and other businesses seeking detailed records and personal information without a judge's approval.
We know that some FBI officials are under criminal investigation for the way those letters were used. And the Department of Justice Inspector General's office is also conducting a further investigation. But the details of the program, halted just last year, are still hazy.
Today the Senate Judiciary Committee is still trying to figure out precisely how the FBI was using those letters. The topic was back in the spotlight after reports that the FBI wrongly obtained phone records for reporters from the New York Times and the Washington Post bureaus in Indonesia during a 2004 terrorism investigation.