FBI Slammed For Letting A Pedophile Go Free Endangering Innocent Children In Order To Protect Their Classified Software
March 8. 2017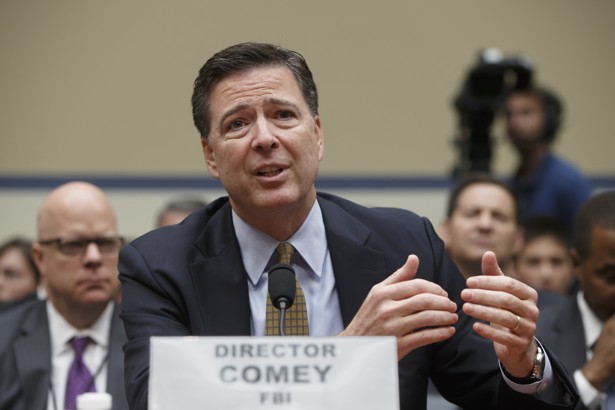 FBI Director James Comey
The FBI is being slammed this week over dropping charges against a pedophile, in order to protect classified spying software. The FBI dropped the charges in the criminal case, United States v. Jay Michaud, to avoid disclosing to the court the classified software the federal agency used to track and apprehend the pedophile.
Thanks to this incident, a pedophile is now free to roam the streets, which endangers innocent children. The FBI is in the wrong for allowing such a thing to happen. Much like they are in the wrong for hosting the biggest child porn website on the internet, victimizing young children all over again, in alleged bids at catching pedophiles (Human Rights Activists Slam The FBI After It Is Discovered They Became The World's Top Distributor Of Child Porn).
It is more humane and smarter to infiltrate existing pedophile groups via pretending to be in search of child porn and befriending pedophiles, than to create a massive child porn site with pedophilic images and videos of innocent children, who have been harmed by pedophiles. The FBI is victimizing child porn victims all over again.
STORY SOURCE
To keep Tor hack source code secret, DOJ dismisses child porn case
DOJ: "Disclosure is not currently an option"
3/5/2017, 2:30 PM - Feds may let Playpen child porn suspect go to keep concealing their source code. Rather than share the now-classified technological means that investigators used to locate a child porn suspect, federal prosecutors in Washington state have dropped all charges against a man accused of accessing Playpen, a notorious and now-shuttered website.
The case, United States v. Jay Michaud, is one of nearly 200 cases nationwide that have raised new questions about the appropriate limitations on the government's ability to hack criminal suspects. Michaud marks just the second time that prosecutors have asked that case be dismissed.
RELATED ARTICLES
Jury Awards Hulk Hogan $25 Million More In Damages In Gawker Secret Sex Tape Case As Editor Reveals He Would Publish Child Porn On The Site
2003 Police File In Michael Jackson Arrest Unsealed Revealing He Collected Child Porn And Photos Of Little Kids Being Tortured
Human Rights Activists Slam The FBI After It Is Discovered They Became The World's Top Distributor Of Child Porn
Confirmed: Smart TVs Are Being Hacked And Used For Revenge Porn Against Children And Adults