FBI Reproved For Spying On Journalists
April 20. 2010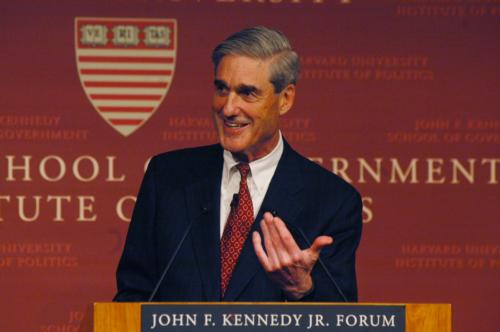 FBI Perv Robert S. Mueller
According to DOJ Inspector General, Glenn A. Fine's testimony in Congress this week, the FBI, headed by psycho, Robert S. Mueller, has been spying on journalists and bloggers in America, in violation of the U.S. Constitution, as the Judiciary Report and its sister site, The Sound Off Column, have stated for years.
Fine's report stated FBI agents, under instructions from headquarters, routinely lied to telephone companies to spy on journalists and bloggers, clearly with no probable cause. However, the issue of the FBI spying on innocent people in their homes visually (hidden cameras, spyware surreptitiously installed on computers to access webcams, as in the Blake Robbins case that has now been proven true) and audibly (roving mobile phone bugs) needs to be addressed.
These thoroughly perverse forms of spying have been utilized by the FBI against innocent Americans, such as scientists, doctors and professors (who do groundbreaking research and patents) and journalists and bloggers (who write exposes or unflattering articles about the Bureau or their affiliates).
STORY SOURCE 1:
FBI caught lying to spy on reporters, citizens without court order
4/20/2010 1:05 - (Washington) -- Federal agents have been lying to get access to phone records that should require a court order, allowing them to sift through private phone calls of news reporters and other citizens, according to the Justice Department's Inspector General.
Testifying this week before the House Judiciary Committee's Subcommittee on Constitution, Civil Rights and Civil Liberties, Inspector General Glenn Fine urged Congress to increase its oversight on FBI agents' abuses of a process that allows them to get phone records without a court order...
STORY SOURCE 2: