Empire' TV Show Star Arrested For Assaulting His Girlfriend
April 7. 2017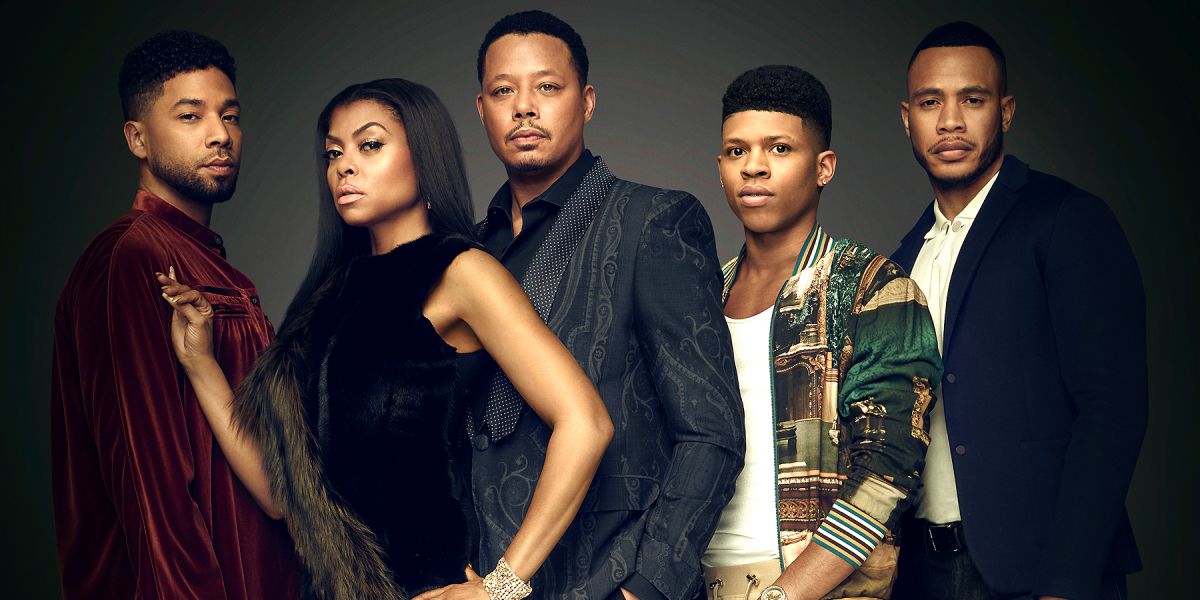 "Empire" cast
The copyright infringing "Empire" television show on Rupert Murdoch's Fox Network has been hit with one problem after another. Ratings have plunged for the past 2-years and recently hit another big decline. Cast members have been arguing behind the scenes. Recently, actress Nia Long was slammed by the show's make-up and hairstyling staff for being abusive.
Now "Empire" cast member Morocco Omari, who ironically plays an FBI agent on the struggling program, has been arrested for domestic violence. Omari's 24-year-old girlfriend telephoned Chicago police stating he "pushed her to the ground several times" leaving her with bruises on her neck and chest. Omari was arrested on misdemeanor domestic battery charges.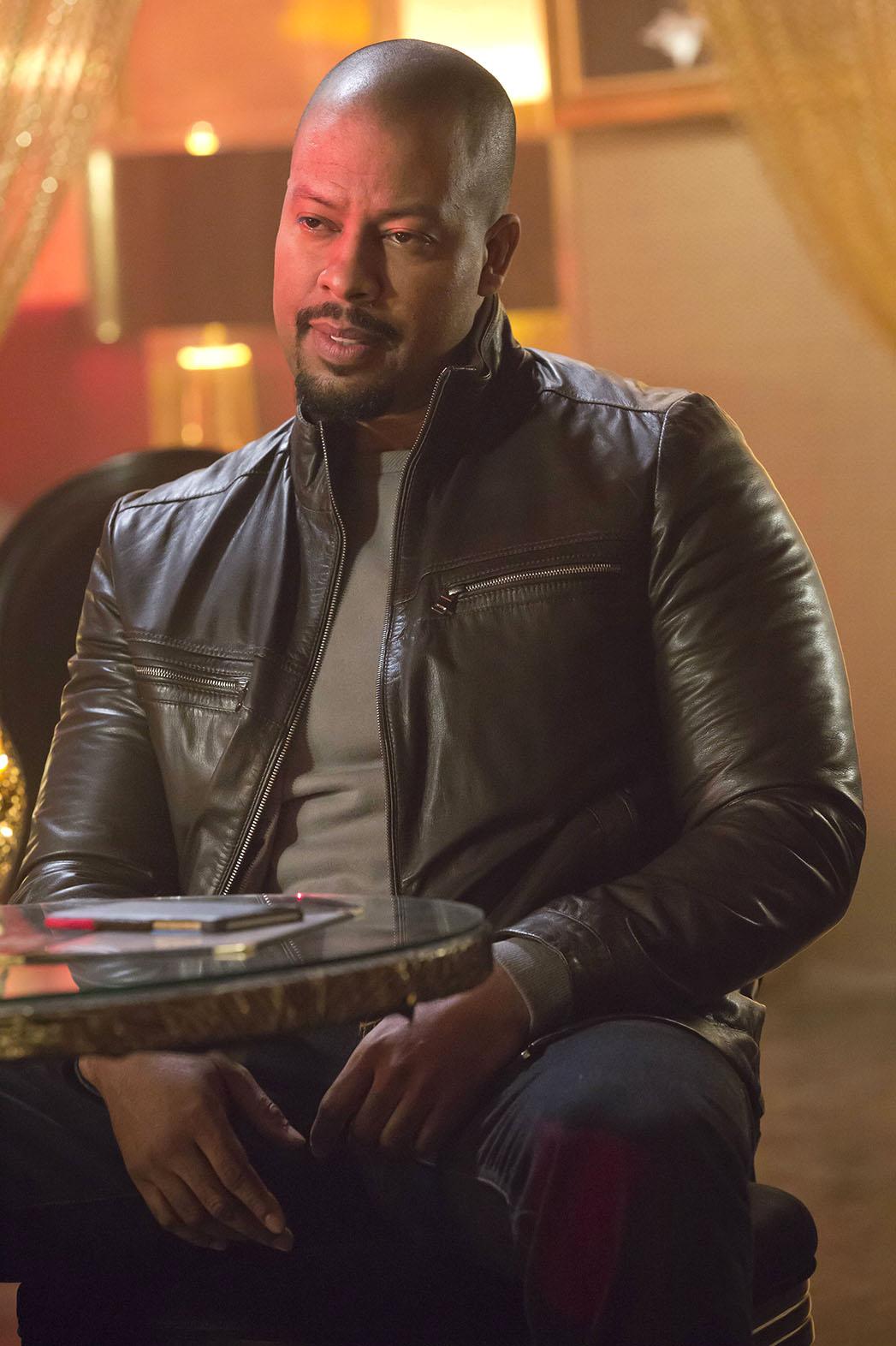 Morocco Omari
Previously, the show's star, Terrence Howard, admitted he beat up his wife and in front of their children. Howard was also accused of beating up his second ex-wife. In additional incidents, Howard beat up several other women including one of his mistresses, a flight attendant on an airplane and two female diners at a restaurant.
Howard clearly has issues to be engaging in such cruel behavior against women. However, abusive behavior is standard in Hollywood. You know what they say, "Birds of a feather flock together." Due to the severely corrupt nature of the U.S. justice system, celebrities routinely get away with egregious and appalling criminal behavior, which only serves as encouragement for them to disgracefully re-offend...and they do...repeatedly.
STORY SOURCE
'Empire' actor Morocco Omari charged with domestic battery
An actor on the television show "Empire" has been arrested on a misdemeanor domestic battery charge in Chicago. In a news release, police say 46-year-old Morocco Omari was arrested Wednesday afternoon. They say officers were called to the Hyde Park neighborhood on Chicago's South Side by a 24-year-old woman who identified herself as Omari's girlfriend. She told officers Omari pushed her to the ground several times during an argument, causing scratches on her neck and chest.
Omari appeared Thursday morning in Domestic Violence Court before Cook County Judge Caroline Kate Moreland, and was ordered released on his own recognizance, according to court records. He was given permission to leave the jurisdiction, and is expected back in court April 20, according to court records...
Terrence Howard Admits Hitting Ex-Wife: "I Lost My Mind and Slapped Her In Front of the Kids"
12:46 PM PDT 9/15/2015 - Howard has faced numerous allegations of violent public outbursts and domestic assault of his ex-wives. Terrence Howard has faced numerous allegations of violence against his two ex-wives, and now, he's admitting to hitting at least one of them. In a new interview with Rolling Stone, Howard expresses contrition for a 2001 incident during which he allegedly punched his first wife, Lori McCommas...
http://www.hollywoodreporter.com
The Six Times Terrence Howard Has Been Accused of Beating Up a Woman
08/13/13 01:20PM - Days after his ex-wife Michelle Ghent filed a second restraining order against actor Terrence Howard, alleging that a recent conciliatory trip to Costa Rica went violently awry, Philadelphia Magazine has discovered that Howard once assaulted a Philadelphia woman and her fiance at a diner back in 2005. Not that it's shocking: The Chris Brown apologist already has a long history of violent outbursts, dating back more than a decade.
Howard, of course, has a reputation for difficulty. He was dropped from the Iron Man franchise over contract negotiations stemming from his notoriously tiresome behavior on set. And he once told Elle that not only should his perfect woman look like him because "the most beautiful thing in nature is your own reflection," but that any woman who doesn't use baby wipes in conjunction with toilet paper—or isn't willing to, for Howard's sake—isn't completely clean. But as the timeline below shows, it's not just bad-boy star behavior and weirdo interviews. There's a far more troubling pattern over the last decade, one of allegations of violent abuse and unprovoked assault:
2000
The allegation: In August of 2000, Howard was arrested in Cleveland after assaulting a flight attendant on Continental Airlines when she told him to return to his seat while the seat belt sign was on. Howard's defense: Howard says he was just trying to take his daughter to the bathroom, and charges were dropped by the Cleveland District Attorney for lack of jurisdiction...
RELATED ARTICLES
Obama Administration Wastes Huge Sums Of American Taxpayer Money Breaking The Law In America, Britain And Jamaica On Behalf Of Madonna's Kabbalah Center In Committing Egregious Human Rights Abuses
Madonna, Jay Z, Beyonce, Rihanna, Rita Ora And Jessie J Sued Over Copyright Infringement, Invasion Of Privacy, Commissioned Criminal Harassment And Assault Via The Kabbalah Center
Hollywood's Ignorant, Racist And Hateful Characterizations Of Jamaicans
Lee Daniels Violating People's Privacy And Rights In 'Empire' Scripts