Donna Brazile Expresses Regret Over Cheating For Hillary Clinton During Debates In The Presidential Primaries Finally Admitting Guilt
March 21. 2017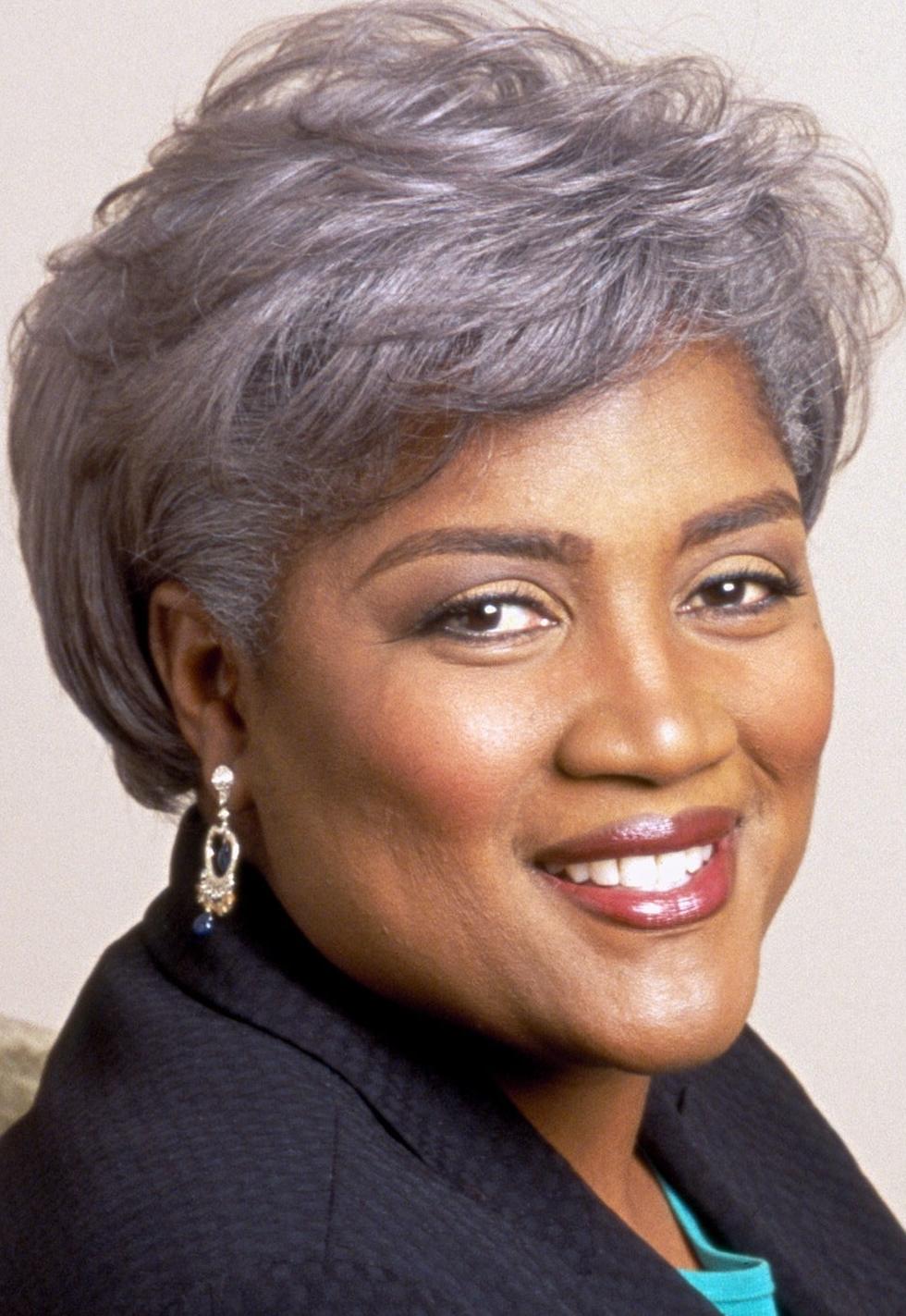 Donna Brazile
Former Democratic National Committee (DNC) chairwoman, Donna Brazile, has admitted cheating during the presidential election's primaries, in sending advanced copies of the debate questions to candidate, Hillary Clinton, giving her an undue advantage. The whistle blower website Wikileaks exposed Brazile over this misconduct that she initially denied. Brazile was fired by CNN for her role in rigging the debates.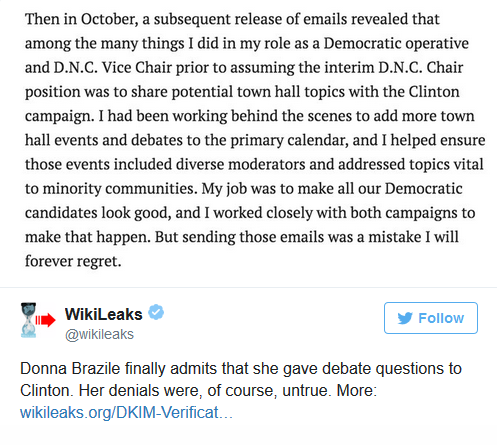 Wikileaks tweet on Twitter.com regarding Brazile admission
Brazile has finally owned up to the misconduct she committed to unlawfully aid Clinton, referring to her conduct in rueful terms, "Sending those emails as a mistake I will forever regret." Brazile is a smart woman. It is regrettable she got involved with the Clintons' corruption that robbed a man of his place in history (Bernie Sanders). The irony is had Clinton done the graceful thing and not interfered in the primaries, her party would have been in office via a Bernie Sanders presidency. However, the greatest blame is with Clinton.
STORY SOURCE
Donna Brazile Finally Admits Giving Hillary Clinton Debate Questions. Democrats Still Demand Unity
Published March 19, 2017 - Democrats and progressives too frightened of Trump to demand major DNC reforms must review the following timeline. First, Debbie Wasserman Schultz and other DNC officials were forced to resign for cheating Bernie Sanders.
In a twist of fate, POLITICO stated "With just three months until Election Day and the Democrats' official party apparatus struggling to right itself from months of dysfunction and the scandal caused by the WikiLeaks email hack, interim Democratic National Committee chair Donna Brazile cleaned house Tuesday with the ouster of three top officials."...
Now, Donna Brazile finally admits giving Clinton debate questions, while simply calling the act a "mistake"

RELATED ARTICLES
DNC Chair Donna Brazile Slams President Obama And Is Caught Cheating For Hillary Clinton In Giving Her Debate Questions In Advance
DNC Chair Donna Brazile Fired From CNN Over Sneaking Presidential Debate Questions To Cheater Hillary Clinton