Donald Trump Sworn In As America's 45th President
January 21. 2017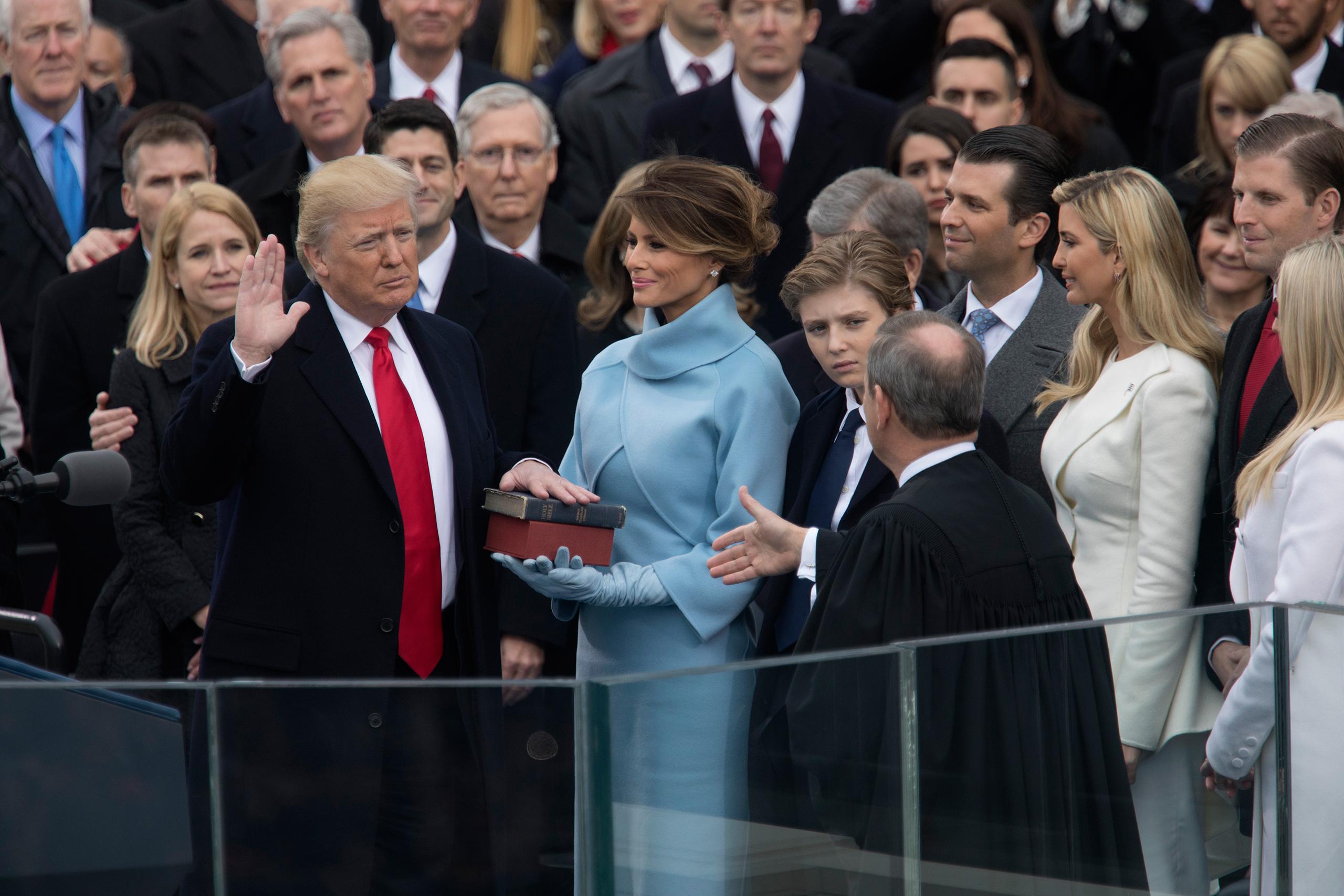 Donald Trump at the podium during his inauguration in Washington, DC
Republican nominee, Donald Trump, was sworn in yesterday as America's 45th president, with his wife, Melania Trump by his side, after defeating Democrat, Hillary Clinton, in the November 8, 2016 election. Trump succeeds Barack Obama, who flew out of the capitol yesterday, with his wife, former First Lady, Michelle Obama.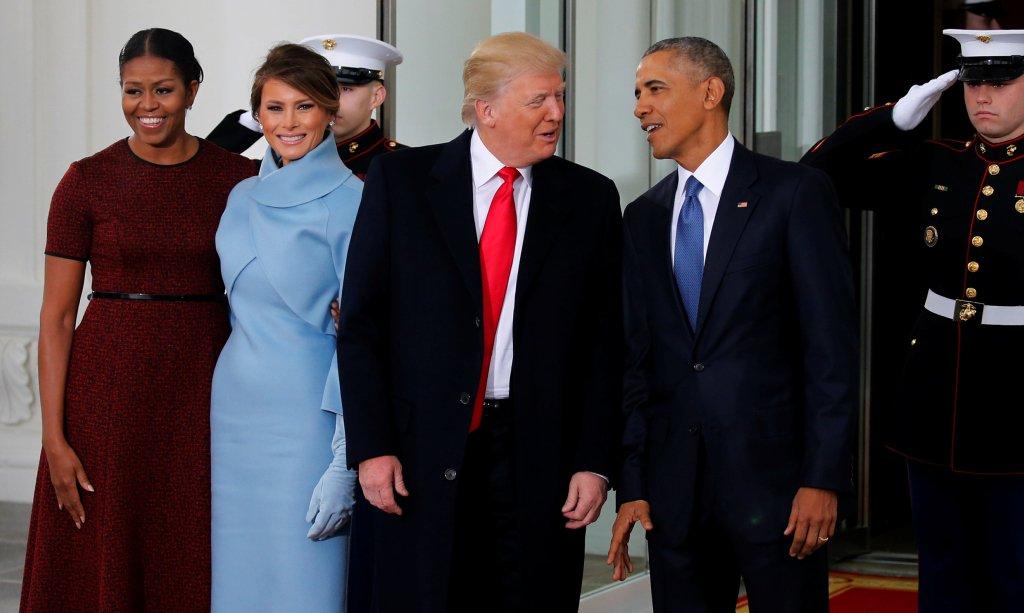 Former First Lady Michelle Obama, First Lady Melania Trump, President Donald Trump and former president Barack Obama
Trump ran for president on a similar campaign pledge of bringing change to America, much like Obama did years prior. Trump has promised to improve America's financial fortunes and in an effort to do so, has assembled a cabinet stocked with billionaires. Time will tell if he will accomplish this very difficult task, as there are a significant number of problems regarding the U.S. economy.
RELATED ARTICLE
Donald Trump Confirmed President Of The United States By The Electoral College As Democrats Abandon Hillary Clinton