Chris Brown In More Legal Trouble For Punching Out A Photographer In Florida Night Club
April 18. 2017
Chris Brown is currently on his 33-city "Party Tour." During a tour stop in Tampa, Florida the singer went to an after party at the Aja night club, where he was paid to appear in the VIP section. It is known as the "after party" where recording artists are paid thousands of dollars in exchange for the use of their name on club flyers and the internet, to drum up business.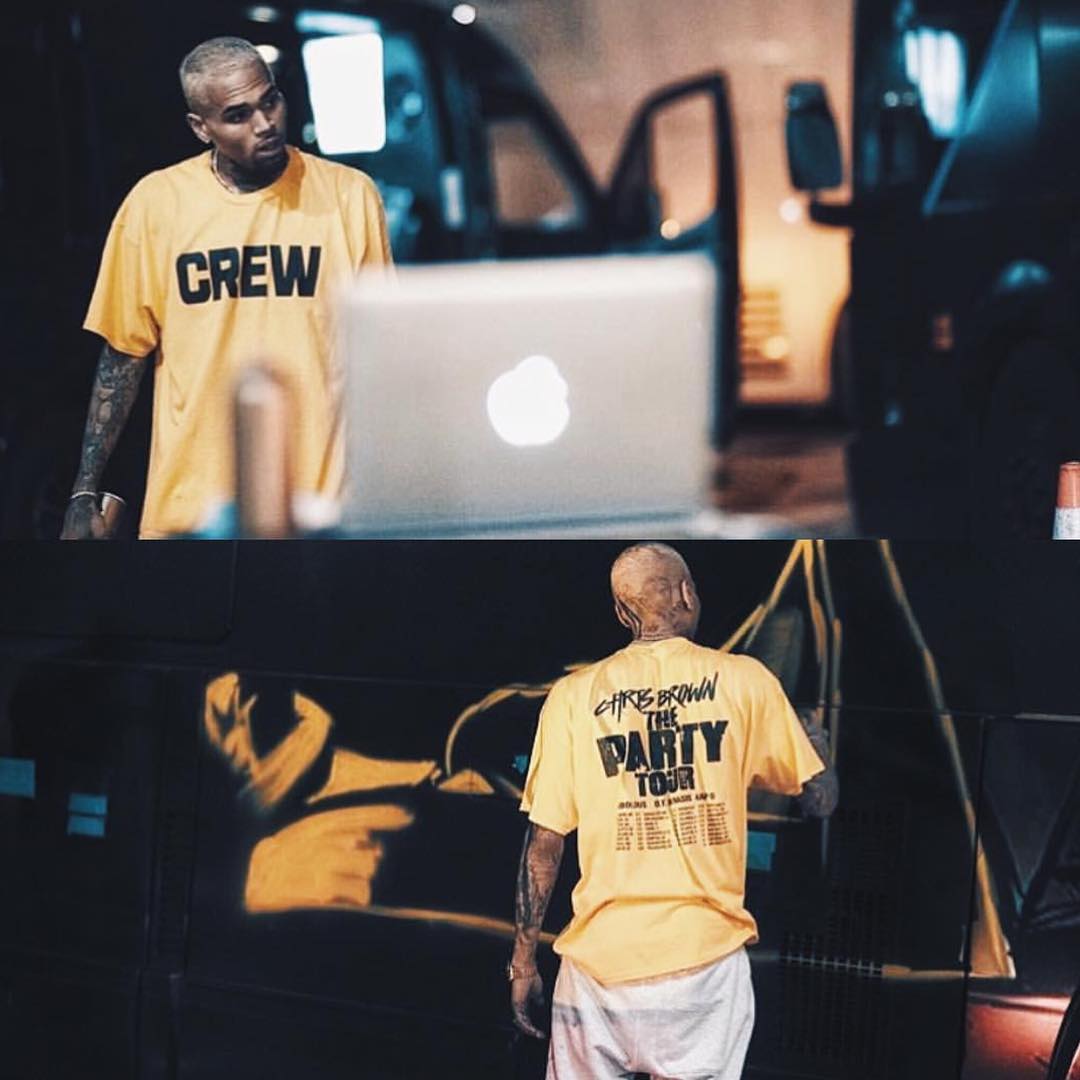 Chris Brown spray painting his tour bus
The club's photographer began taking photos of people in the club, including Brown, for inclusion on their website, which is a standard practice in the industry. Brown spotted the photographer and became enraged. Brown leapt over a couch, grabbed the photographer and began repeatedly punching him in the face. The incident was caught on video.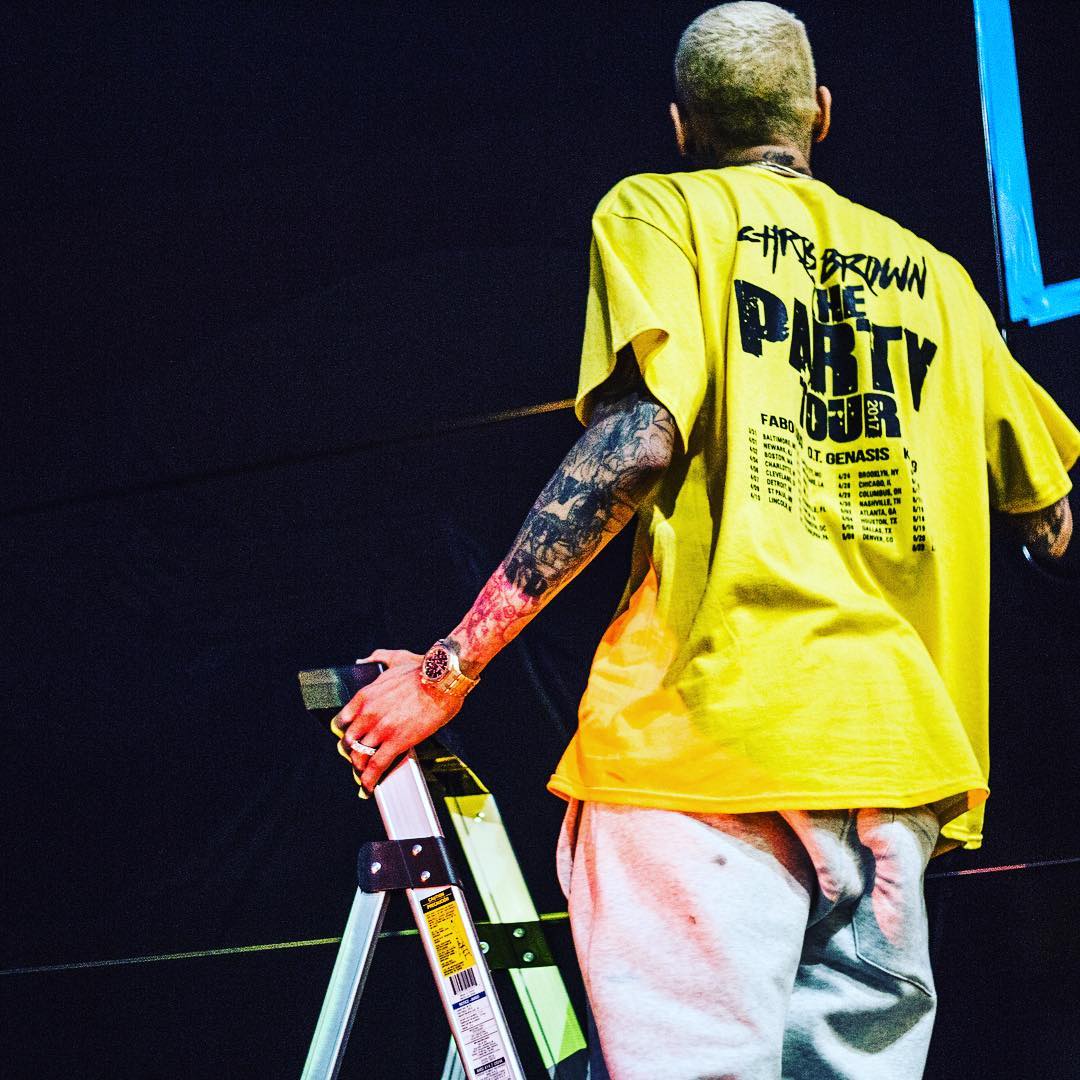 Chris Brown beside his "Party" tour bus
The club released a statement about Brown's behavior, "After only a few minutes of being there, Chris Brown himself and his team assaulted our club photographer and proceeded to walk out of the venue." The club's management has revealed they intend to press criminal charges against Brown over the incident.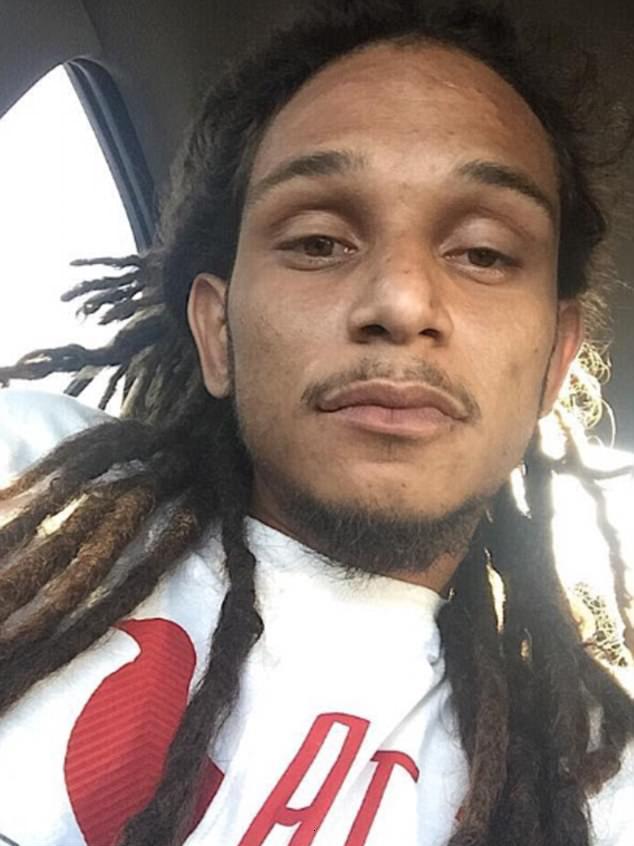 Bennie, the Aja club photographer Chris Brown attacked
Brown is out of control again due to his mental illness. Brown is schizophrenic and has bipolar disorder. He is once again having a very difficult time interacting with the public and his known psychological triggers are resulting in violent, antisocial behavior. Worst of all, Brown is still not taking his medicine, opting to use illegal narcotics as a substitute, which is very dangerous.
STORY SOURCE
Chris Brown 'punches club's photographer in face'... after being paid to appear at the nightspot
Published: 16:07 EDT, 17 April 2017 | Updated: 17:02 EDT, 17 April 2017 - Chris Brown is alleged to have assaulted the in-house photographer during a promotional appearance at a nightclub. The incident, which left the snapper with a bloody lip, occurred during Brown's paid stop in the early hours of Monday morning at Aja Channelside in Tampa.
The photographer, who was working for the club, initially snapped pictures of Brown and his entourage arriving at the club around 1.30am, but stopped after the rapper's team insisted on no photos. Instead the photographer took a spot behind the DJ booth, telling the website TMZ he was planning on shooting wide shots of the crowd. Brown is alleged to have spotted the snapper and gone into a fury, cornering him and repeatedly punching his face. The photographer told TMZ that: 'Chris jumped over a couch and punched him in the face while he was cornered.'...