Brazil Buildings From 2016 Rio Olympics In State Of Disarray And Disuse
February 27. 2017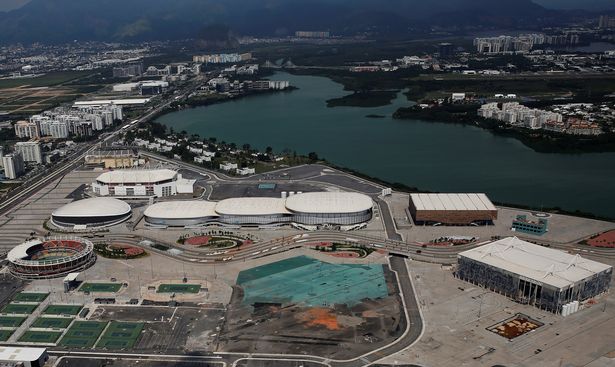 Brazil Olympic facility
Photos have been published online of buildings from the 2016 Rio Olympics falling into states of disrepair in Brazil, during an economic downturn. The government should seek out investors to convert the buildings for other use, such as housing (flats/apartments or condominiums). Some can be used for business ventures. Selling some of these properties to international investors who have the capital on hand, could raise funds for Brazil and reinvigorate the sites.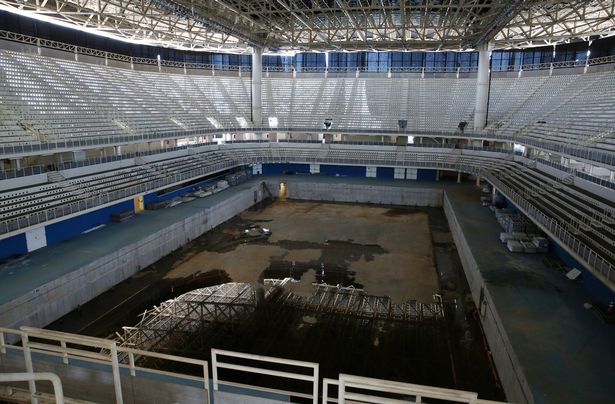 Inside now disused Olympic swimming facility. Stadium could possibly be retrofitted as an agricultural/food production center for foods such as fish (fish farm) converting it to a factory type setting.
The 2016 Olympics in Rio was a successful one. However, all nations that undertake an Olympiad do so at considerable financial expense. It is a very costly endeavor. In Britain, the main Olympic stadium has been bought by the football team West Ham, who will put it to good use (such as my favorite team Arsenal FC beating them on their own turf at said home grounds).
STORY SOURCE
Rio 2016 Olympic venues left in ruin as Brazil enters deepest recession in years
The iconic arenas of the Olympics are now dormant as Brazil remains in over £32million worth of debt from the Games
15:44, 10 FEB 2017Updated16:18, 10 FEB 2017 - Brazil defied the odds to host the Olympic Games in Rio de Janeiro last year - but now their stadiums have been left in ruin. Organisers of Rio 2016 still owe creditors around £32million with the country stuck in its deepest recession in decades.
The run down stadiums and murky swimming pools come just six months after the completion of the games, where some of 2016's greatest sporting moments took place. Rio's organisers managed to host the games despite fears of crime, corruption and overspending to showcase the world's greatest sporting event...