Black People On Twitter Laugh At Stacey Dash Being Fired From Fox News
January 25. 2017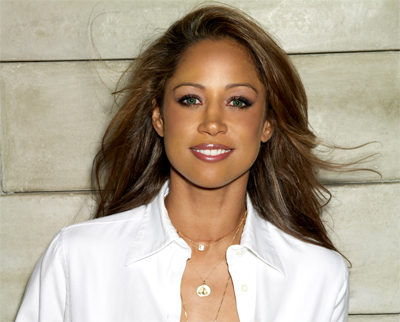 Stacey Dash
Video girl, turned actress, turned political commentator, Stacey Dash, is being laughed at by black people on Twitter, for getting fired from the racially insensitive Fox News network, owned by racist, phone hacking mogul, Rupert Murdoch. Dash called for black history month and the BET network to be abolished.
Dash misses the point of Black History Month and BET. They are to celebrate black culture, not to say we are better than anyone else, as God created all races equal. Black people were treated so terribly during slavery and deliberately held back, considered property under the law with no human rights.
Black people were not allowed to read, write, earn income or own property. Blacks were repeatedly disparaged and degraded. As time progressed, it became important to encourage the disenfranchised and downtrodden. Black history month and BET are one of many ways chosen to do so.
As stated in past Judiciary Report articles, there is nothing wrong with celebrating one's culture. If you want to celebrate being African, German, French, Hispanic, Indian, Asian or any other positive aspect of who you are, there is nothing wrong with that. The politically correct in society are asking people to be ashamed of their ethnic background.
There's nothing wrong with being black, white, Hispanic, Asian, Indian or any other race. As long as you are not disparaging other races, there is nothing wrong with celebrating your cultural background. We all have something to contribute to this world.
STORY SOURCE
Stacey Dash's Ouster From Fox News Delights Twitter
Network declines to renew her contract.
01/23/2017 06:32 am ET | Updated 1 day ago - Perhaps Fox News got a clue about "Clueless" sidekick Stacey Dash. The network opted not to renew Dash's contract, which is why the actress-turned-commentator has been off the air since September, the Hollywood Reporter confirmed in a report on Sunday.
Fox News reportedly dropped actress-turned-commentator Stacey Dash last fall. Dash began offering right-wing commentary for Fox News in 2014, but was suspended briefly the following year for using profanity during an on-air tirade about President Barack Obama.
All the while Dash has generated controversy with her views. She called the fight for transgender bathroom rights "tyranny by the minority." She said there should be no Black History Month because there isn't a white history month. And she caused a stir by trolling the Pulse nightclub tragedy with a Donald Trump endorsement. Needless to say, a chunk of Twitter delighted in the news of her exit from Fox.
RELATED ARTICLE
Stacey Dash Infuriates Social Networking Calling For The End Of Black History Month, BET, The BET Awards And The NAACP Image Awards