Attorney General Loretta Lynch Dodged 74 Questions In Congress About The Corruption That Led To Hillary Clinton Not Being Criminally Charged For Mishandling Classified Information
July 13. 2016
U.S. Representative, John Ratcliffe rips Loretta Lynch in congressional hearing
After the very public and unceremonious destruction of the U.S. government's name last week, during a press conference by FBI Director, James Comey, who announced to America and the world, the law enforcement agency would not be charging presidential candidate, Hillary Clinton, with the mishandling of classified documents, Congress convened a hearing featuring his boss, attorney general, Loretta Lynch.
Judiciary Committee Chairman Bob Goodlatte questions Attorney General Loretta Lynch
Lynch heads up the U.S. Department of Justice, which is the parent agency of the Federal Bureau of Investigation (FBI). The hearing was due to public outcry slamming the FBI, DOJ and U.S. government on the whole as "corrupt" and "rigged" in messages that flooded social networking websites such as Twitter, Facebook and Instagram.
U.S. Representative Judge Gomert "blasts Attorney Gneral Loretta Lynch"
During the hearing, Lynch nervously dodged 74 pertinent questions about the corruption that led to Clinton not being charged with crimes other Americans faced for mishandling classified information. IN short, her name is gone. Lynch is a very intelligent woman. She is also the first black female Attorney General of the United States. She should not have allowed Clinton and Obama to use her in this disgraceful manner.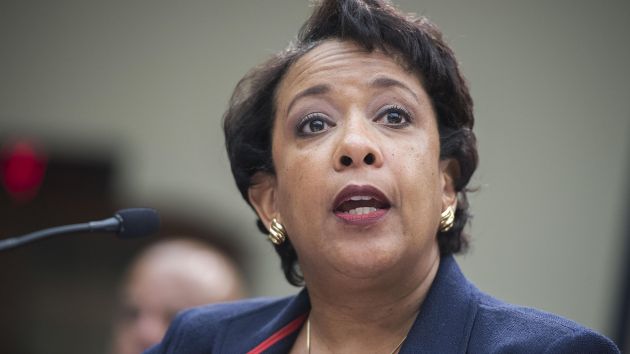 Loretta Lynch in Congress looking nervous and uncomfortable
Lynch was grilled by Judiciary Committee Chairman Bob Goodlatte, who accused her of engaging in corruption for her previous boss, former president, Bill Clinton and her current boss, president Barack Obama. U.S. Representative Judge Gomert blasted Lynch during the hearing. U.S. Representative John Ratcliffe also slammed Lynch during the hearing, regarding her dropping the case against Clinton because the presidential candidate stated she would hire her as U.S. Attorney General, if elected.
RELATED ARTICLES
FBI Hit With Massive Backlash From Americans Labeling Them 'Corrupt' For 'Rigging' Hillary Clinton Investigation Into Mishandling Classified Information And Not Charging Her For Crimes She Committed
Members Of Congress Question FBI Director James Comey In Hearing About Hillary Clinton Lying To The Legislature And FBI Under Oath