Arrest Warrant Issued For Boxer Floyd Mayweather's Father On Allegations He Punched A Woman
January 25. 2018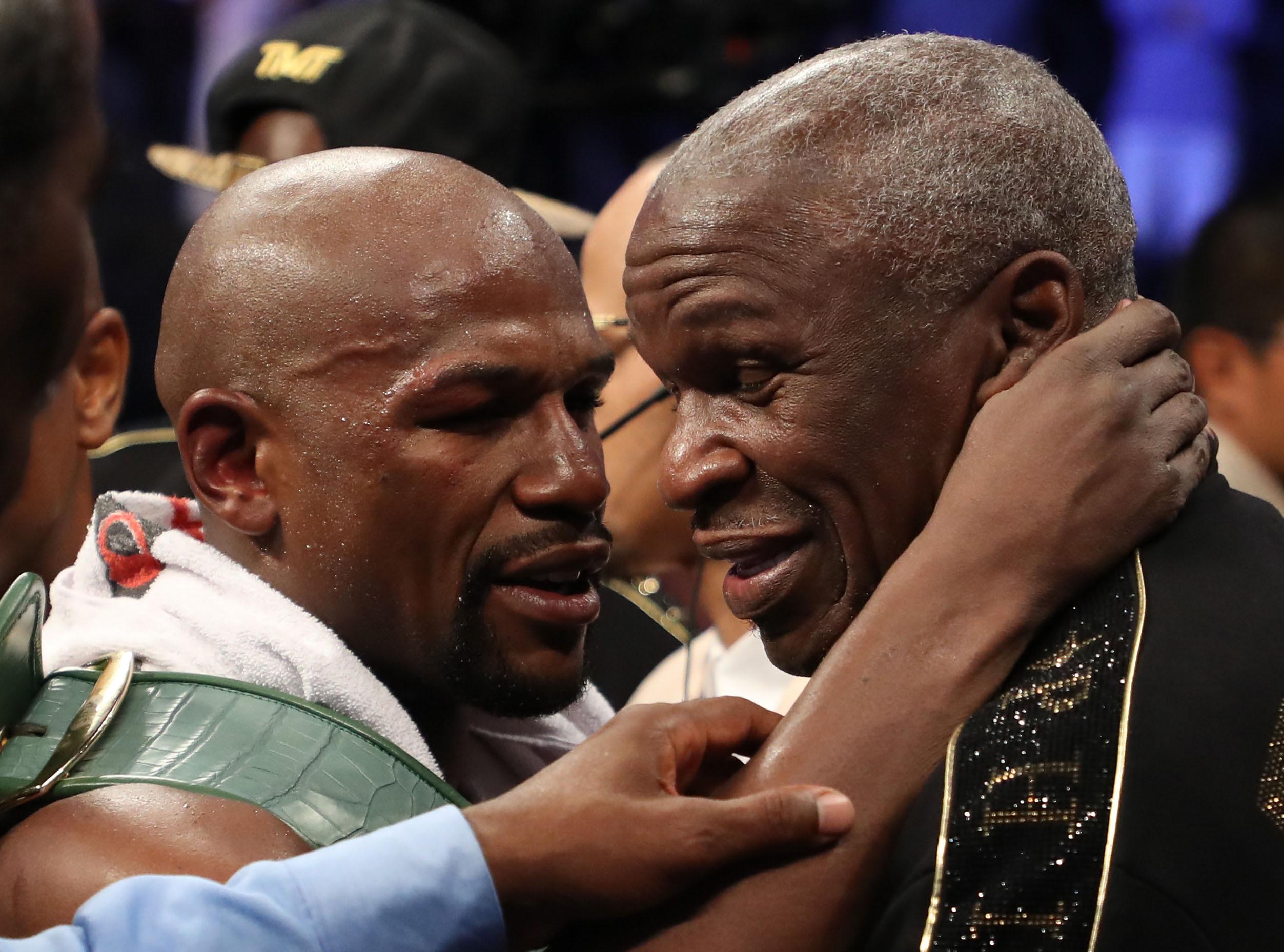 Floyd Mayweather Jr and Floyd Mayweather Sr
Floyd Mayweather Sr, 65, the father of fellow boxer, Floyd Mayweather, 40, is facing an arrest warrant for assaulting a woman in a parking lot. Mayweather Sr. is accused of dragging a woman out of his car by her leg, when she refused to exit the vehicle. He is also accused of punching the woman in the leg, getting back in the car, then speeding off.
The alleged incident occurred on September 16, 2017, after the Canelo Alvarez vs. Gennady Golovkin fight. Mayweather Sr. has not commented on the warrant. Many people online believe the allegations, as Mayweather Sr. was accused of threatening a woman the month prior and Mayweather Jr. has been accused of assaulting three ex-girlfriends, two of whom are the mother of his children.
STORY SOURCE
Arrest Warrant Out On Floyd Mayweather Sr. For Punching A Woman
1/24/2018 11:45 AM - TMZ- Canelo Alvarez and Gennady Golovkin weren't the only two people fighting at T-Mobile Arena back in Sept. …cops say Floyd Mayweather Sr. attacked a woman that night and now there's a warrant out for his arrest. But, Floyd Sr. says the allegations are 100% not true.
We're told the alleged victim was heading toward Floyd's car when an argument broke out between the two. Floyd allegedly told the woman to get out of the car, but she refused so he reached in and dragged her out by the leg. 65-year-old Floyd allegedly made things worse by punching her in the leg once she was out of the car. The accuser claims Floyd then got in the driver's seat and sped off without her...