Another Madoff Surfaces
This Time In Florida
January 26. 2009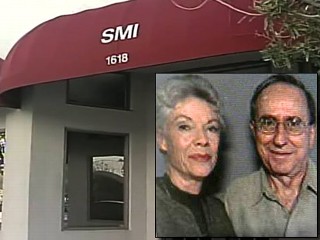 Arthur Nadel and wife

This article is a follow up to the

December 19. 2008 article

Weekend At Bernie Madoff's where I wrote, "

The sad part is, there are more Bernard Madoffs out there.

"

Well, another one has surfaced, one month after that article was published. Last week, authorities issued a warrant for hedge fund manager, Arthur Nadel, for pulling off a Madoff type scheme, costing investors millions over a period of years. He masked the fraud by sending investors fraudulent statements.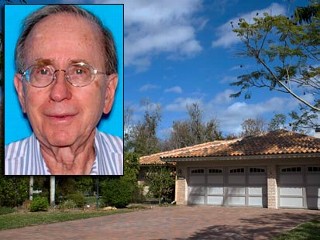 STORY SOURCE

US regulators file charges against missing fund manager

MIAMI (AFP) — US regulators have filed fraud charges against a missing Florida hedge fund adviser who allegedly scammed clients and overstated a series of fund investments by up to 300 million dollars, officials said. The Securities and Exchange Commission filed charges in a Tampa federal court against Arthur Nadel, who disappeared on January 14, documents showed on Wednesday.

The 76-year-old fund manager was eyed by authorities as part of a larger crackdown on money managers in the wake of Wall Street baron Bernard Madoff's alleged 50 billion dollar fraud in a purported Ponzi scheme..

."One investor in one fund received an account statement for November 2008 indicating that her investment was valued at almost 420,000 dollars. In fact, the entire fund had less than 100,000 dollars at that time."