Al Qaeda: It Was A Retaliatory Attack
December 29. 2009
Video: Al-Qaeda: US plane bomb plot revenge for Yemen operations - RT
Yesterday, Al Qaeda claimed responsibility for the attempted Christmas Day bombing of a Detroit bound plane, pronouncing it a retaliatory attack for a U.S./Yemen raid that killed 30 of their terrorists. Three days ago, on December 25, 2009 in the Christmas Bombing Averted At U.S. Airport article, the Judiciary Report did write of the belief the Christmas Day bombing attempt in Detroit, was in relation for the Yemen/U.S. government sponsored raid that left 30 Al Qaeda members dead. This was confirmed yesterday, via Al Qaeda accepting responsibility for the Christmas Day airline bombing attempt.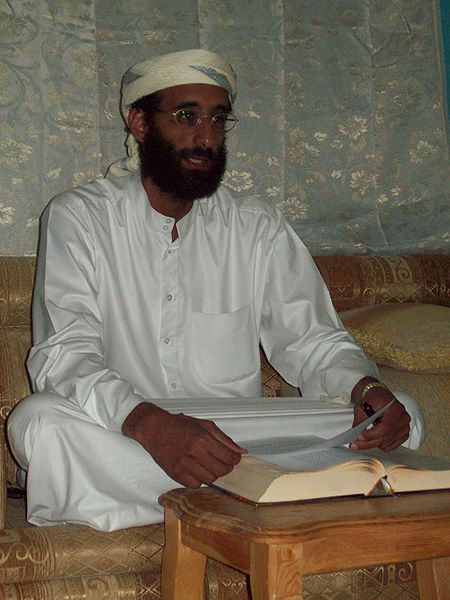 Anwar al Awlaki
Terrorists often speak of revenge for perceived wrongs and it didnít take much to connect the dots on that one, as one of their top men and poster boys, Anwar al Awlaki, was reportedly killed.
Al-Qaeda says attack was its retaliation
Posted on Tue, Dec. 29, 2009 - Al-Qaeda in the Arabian Peninsula claimed responsibility yesterday for the Christmas Day attack on a Northwest Airlines jet, saying it was retaliation for a U.S. operation against the group in Yemen. Officials in Yemen said suspect Umar Farouk Abdulmutallab had spent time there until earlier this month.
In a statement posted on the Internet, al-Qaeda in the Arabian Peninsula said Abdulmutallab, 23, a Nigerian, had coordinated with members of the group, an alliance of extremists based in Saudi Arabia and Yemen.
Yemeni forces, helped by U.S. intelligence, carried out two air strikes against al-Qaeda operatives this month - the second one a day before Abdulmutallab allegedly tried to bring down Northwest Flight 253 from Amsterdam as it prepared to land in Detroit...
The family promised to cooperate with Nigerian and U.S. authorities. "We, along with the whole world, are thankful to almighty God that there were no lives lost in the incident," the statement read. "May God continue to protect us all, amen."
RussiaToday
December 29, 2009 - Al Qaeda claims to be behind a failed attack on an American passenger jet which was travelling from Amsterdam to Detroit. Allegedly, it was in retaliation for a U.S. operation against the terror group in Yemen. But investigative journalist Webster Tarpley says the Nigerian who had attempted the attack is a puppet in far-reaching U.S. plans.