The Medical Reason For Chris Brown's Angry Outbursts In The Wake Of The Karrueche Tran Stalking And Shouting Incident Where Police Were Called
June 7. 2015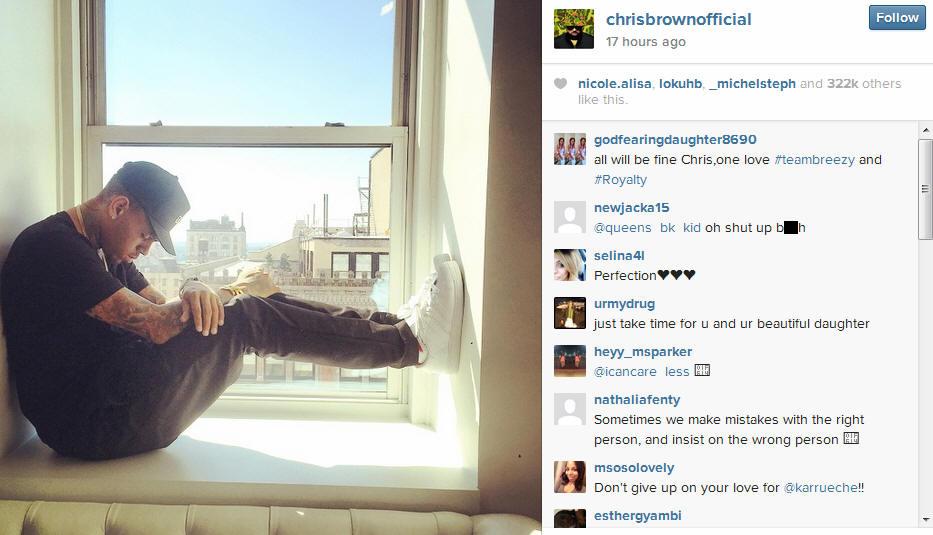 Chris Brown posted this item to his Instagram page on June 5, 2015
Under court ordered rehab, R&B singer Chris Brown underwent a psychiatric evaluation and diagnosed with bipolar disorder last year (he developed bipolar disorder at the Kabbalah Center, which is a Hollywood cult that harasses, abuses and brainwashes its members). It is apart of the court record, regarding documents submitted to Judge James Brandlin and Brown's former probation officer. Now that Brown has completed probation, there is no longer any court supervision or any order compelling him to seek medical help for his mental illness.
This past Thursday, Brown lashed out during a manic episode and began aggressively and angrily stalking and shouting at ex-girlfriend, Karrueche Tran, who dumped him for fathering a child during their relationship. He even forced his way into her vehicle, then showed up at her home hours later loudly yelling and knocking on the door to the point the neighbors called police. Since breaking up with Brown, Tran has been avoiding him for the past 3-months, which has upset and enraged him on different occasions.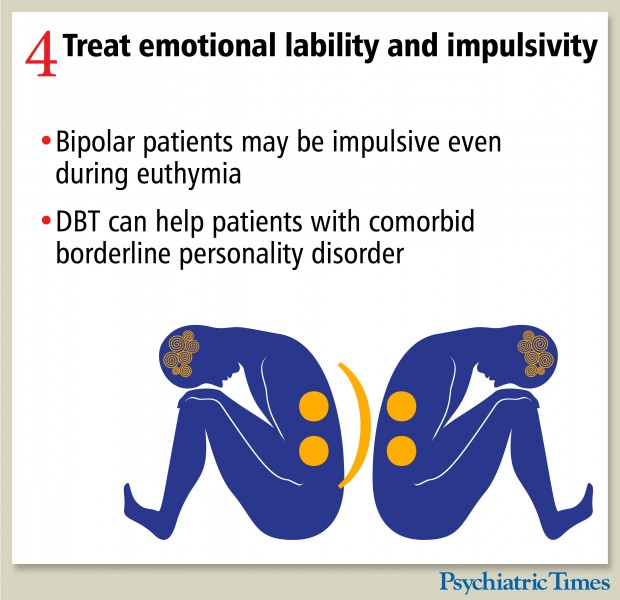 November 6, 2014 Psychiatric Times article on "7 Steps To Prevent And Manage Violence In Bipolar Disorder Patients" has a picture that is similar to the position Brown is crouched in above in a subsequent photo he posted a day ago, eerily symbolic of the rollercoaster of emotions and feelings bipolar patients go through.
A photo posted to Brown's Instagram page yesterday reminded me of a picture from a psychiatric article on manic episodes people suffering from bipolar disorder experience. His case is textbook. There are signs of schizophrenia as well. It is clear the chemical reactions in Brown's brain that have gone awry due to the disorder are driving his misbehavior the public has witnessed.
He is ill and needs help. It is time for his family to step in and make sure he gets the help he needs, because as stated previously in the column, Brown is not regularly taking his medication on his own. I was informed Brown does not think he needs the bipolar medicine, but he is dangerously mistaken in this regard. He needs it to regulate the chemical activity in his brain lest he hurts himself and or others. Brown needs to be put on a proper medical regimen where he is legally required to take his medicine and under supervision.
RELATED ARTICLES
The Real Reason Chris Brown And Karrueche Tran Got Into A Shouting Match After He Stalked Her All Over Los Angeles
Chris Brown Having Ex-Girlfriend Followed And Threatens To Have His Bloods Gang Members Kill Model Tyson Beckford Over Selfie With Karrueche Tran
Chris Brown Threatens Tyson Beckford's Child Over The Model's Selfie With His Ex-Girlfriend Karrueche Tran
Chris Brown Announces More Tour Dates While Paying The Way Of Destructive OHB Crew
Chris Brown's Bipolar Medicine Is A Dangerous Mix With His Other Habits