VH1 Mulling Canceling 'TI And Tiny Family Hustle' Due To His Cheating And His Wife Filing For Divorce
March 8. 2017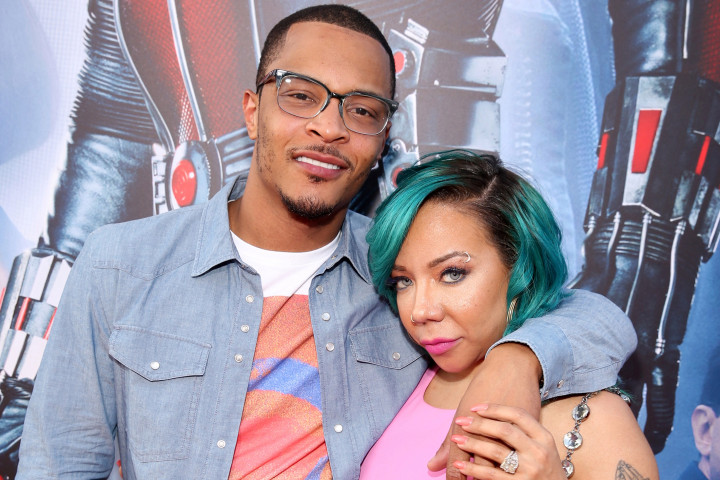 TI and Tiny
The VH1 network has been mulling canceling the reality show "Family Hustle" starring singer Tiny (Tameka Harris) and her rapper husband TI (Clifford Harris), due to his rampant infidelity, which led to her filing for divorce. TI has been nothing short of disgraceful in his extremely poor treatment of his wife. Before and during the marriage, TI has cheated on Tiny with other entertainers such as Rihanna, video models and groupies. Under the circumstances, allowing the show to continue does not set a good example. It should be cancelled.
If it were not for Tiny spending her money and using her industry connections, TI would not have a rap career. She even waited while he was incarcerated on different occasions. Tiny paid bills and bail money during TI's self-inflicted legal troubles. And how has he repaid her? By cheating with a slew of women and publicly disrespecting her. What a horrible example to set for his children, who are on social networking and know their dad disrespects their mother with money hungry, loose women seeking financial and social advancement in life.
One of TI's groupies, former reality star, Hoopz, even berated Tiny on a radio show in a profane and cruel tirade. I thought it was so arrogant and out of line. And TI, like a punk, let Hoopz do it. He tries to act like he's a good role model and family man, yet let a foul mouthed, money seeking groupie, Hoopz, curse at his then fiancée, Tiny and didn't say a word. You are no gentleman.
TI's rap career is now in the toilet. His albums are flopping. His restaurant is failing. He owes the IRS millions of dollars. These female leeches surrounding him that think they are going to become rich and famous have another thing coming. His money is way down and so is his popularity.
TI's latest mistress is, as reported by the Sandra Rose website, is Bernice Burgos, who is an Instagram model (which is not really a model, but for lack of a more fitting name, it is labeled as such). She too is looking to become rich and famous, after sexing rapper Drake and other famous men to no avail.
TI, who calls himself Trouble Man, is a step down in terms fame and money from Drake, who is popular now. Dating a married man is wrong. God's blessing is not over such conduct. It always leads to trouble, man.
RELATED ARTICLE
Tiny Files For Divorce From Rapper T.I. After Years Of His Cheating