The U.S. Government Needs To Invest In Technologies And Counter-Measures Regarding California Natural Disasters
January 17. 2017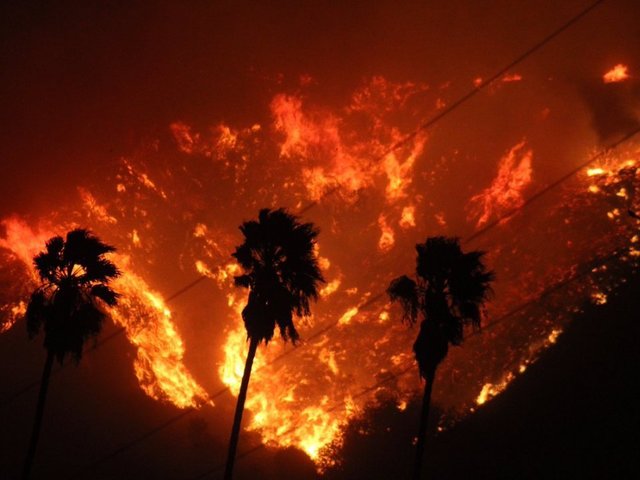 California wildfires
The fatal Skirball wildfires in California, which occurred in December 2017, burned down hundreds of structures. The fire burned land and structures on the $30,000,000 Bel Air estate of vile, greedy News Corp owner, Rupert Murdoch. Most people on social networking showed sympathy for victims of the fire, but many posted happy tweets and posts regarding Murdoch's home being burned.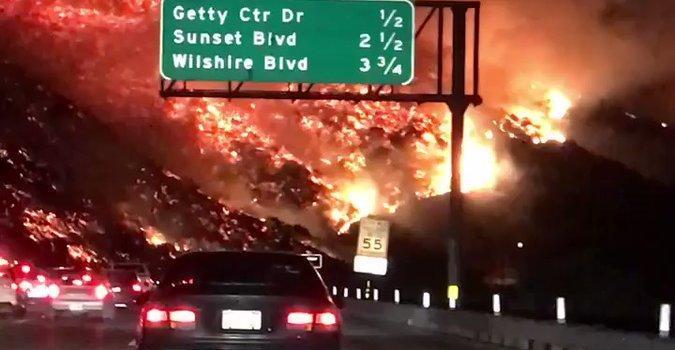 California wildfires looked like hell
While I have no sympathy for Hollywood Illuminati/Kabbalah member Murdoch, I am concerned about everyday residents in California. These fires are intense and due to the fact California is so dry and hot, they spread rather quickly, doing an enormous amount of damage.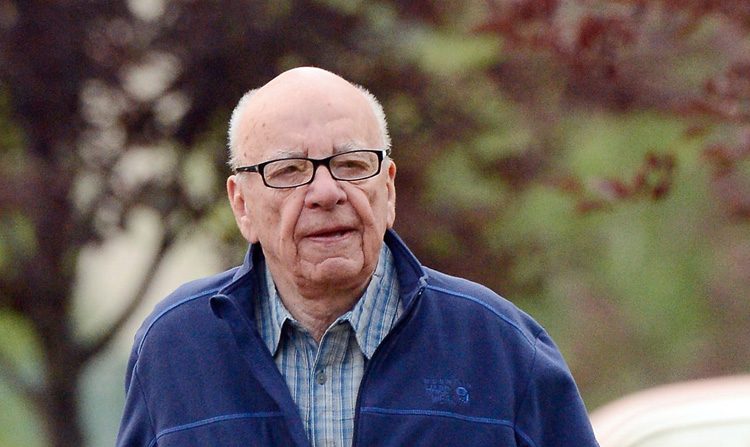 Rupert Murdoch
After the wildfires ravaged parts of California, residents were happy to hear rain was on the way. However, as I suspected would happen, the heavy rains created mudslides. 20 people died, four are still missing and many homes were destroyed or damaged by the mudslides. Talk show host, Oprah Winfrey, saw massive damage to the expensive landscaping at her Montecito estate. Her neighbor's home was terribly damaged.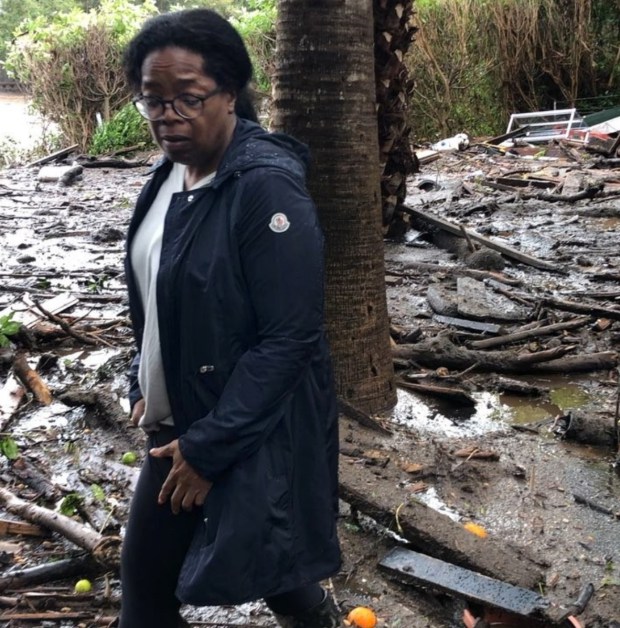 Oprah Winfrey in her California backyard hit by mudslides
I am of the belief these fires will intensify and could cut a deadly path through Los Angeles, creating massive damage. The government should invest in creating a pipe/tunnel system, using apparatus that can quickly pump in lake and or Pacific ocean water in emergency situations such as wildfires.

My tweet in October 2017 on Twitter.com about the subject of countering wildfires, prior to the deadly December 2017 Skirball fire
The U.S. government also needs to revisit the earthquake warning initiative of former U.S. President Bill Clinton, regarding placing sensors inside the earth, to give a few minutes warning before a quake is about to strike. If done correctly, it could save lives.
STORY SOURCE
Report: The Skirball Fire in L.A. Is Burning Down Rupert Murdoch's House
Wildfires Threaten Thousands of Homes in Southern California. So far, there's a total of four destructive blazes. Moraga Estate, the only working winery in Bel-Air and home of Twenty-First Century Fox and Fox News Chairman Rupert Murdoch, appears to be the latest casualty of wildfires spread by the Santa Ana winds in Southern California.
Local news affiliate NBC4 reported Wednesday that the estate, located on a vineyard outside of Los Angeles and across the 405 freeway from the Getty Museum, was "burning down." It's unclear if the fire is burning the vineyard or the house as well. People in Murdoch's estate, along with other homes in Bel-Air and nearby Sherman Oaks, were ordered to evacuate...
RELATED ARTICLES
Puerto Rico And The U.S. Virgin Islands Need Help From The American Government In Rebuilding After Hurricanes Irma And Maria
The Mayor Of San Juan, Puerto Rico Sends Out A Distress Call Stating The Island Is Starving After Hurricane Maria (Video)
Earthquake And Hurricane Struck Mexico In Unusual Weather Phenomenon As Previously Mentioned On The Site
Congress Not Giving Puerto Rico Financial Aid Opting To Issue An Insufficient $5 Billion Dollar Loan
Widespread Damage In Puerto Rico From Hurricane Maria Necessitates Changes
People Are Unaccounted For In The Keys After Hurricane Irma (Video)