Tom Petty Died Of An Accidental Pharmaceutical Drug Overdose Like Fellow Music Legend Prince
January 20. 2018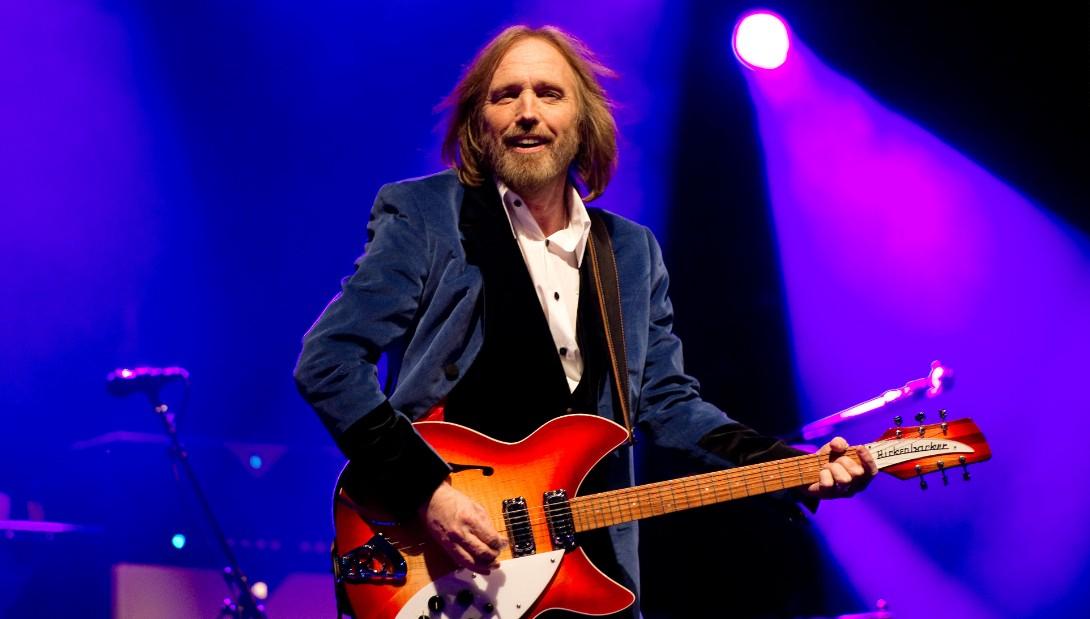 Tom Petty
The late, legendary rock musician, Tom Petty, famous for hits such as "Free Fallin" died on October 2, 2017 at his Malibu, California home. Doctors have now determined his cause of death. The Florida native died from an accidental overdose of pharmaceutical drugs, much like the late music legend, Prince, who passed away the previous year in his hometown of Minneapolis, Minnesota. Petty died as a result of cardiac arrest brought on by a mixture of pharmaceutical drugs.
Petty, like Prince, had the painkiller fentanyl in his system, which is a very potent pharmaceutical drug that has killed people from many walks of life. Fentanyl is 50 times more potent than heroin. Petty also had other pharmaceutical drugs in his system, such as acetyl fentanyal, despropionyl fentanyl, oxycodone, temazepam, alprazolam and citalopram.
A prime example of fentanyl's potency is the Sacramento Bee reported that on November 5, 2017 a 45-year-old man, Ronald Plummer, was rushed to the hospital in Pennsylvania, suffering from an accidental fentanyl overdose, which occurred in his bathroom. Shortly after, his mother, Theresa Plummer, returned to their home and began cleaning up the bathroom where the drug overdose occurred.
She quickly began experiencing shortness of breath and went to the hospital. She died hours later on November 6, 2017, from unintentional contact with fentayl while cleaning up the bathroom, which led to an overdose. Her son died the next day from the fentanyl overdose that had occurred one day prior.
America is currently in the middle of an opioid crisis. People are taking pharmaceutical drugs for medical conditions, such as physical injuries, chronic back and knee pain or neuropathy, but not realizing the strength of their medications and the fatal toxicity that can occur from taking too much medicine or in tandem with other powerful meds.
STORY SOURCE
Tom Petty Died From Accidental Drug Overdose Involving Opioids, Coroner Says
JAN. 19, 2018 - Tom Petty's system showed traces of fentanyl and oxycodone, among others. A statement from his family said he was prescribed "various pain medications for a multitude of issues." Tom Petty, the chart-topping singer and songwriter, died in October from an accidental drug overdose as a result of mixing medications that included opioids, the medical examiner-coroner for the county of Los Angeles announced on Friday, ending the mystery surrounding his sudden death last year.
The coroner, Jonathan Lucas, said that Mr. Petty's system showed traces of the drugs fentanyl, oxycodone, temazepam, alprazolam, citalopram, acetyl fentanyl and despropionyl fentanyl. Barely a week after Mr. Petty, 66, had concluded a tour with his band, the Heartbreakers, with two shows at the Hollywood Bowl, representatives said the singer had suffered cardiac arrest at his home in Malibu, Calif. on Oct. 2. But Mr. Petty's official death certificate, released about a week later, listed his cause of death as "deferred" pending an autopsy...
RELATED ARTICLE
Mislabeled Fentanyl Pills Found At Prince's House After His Death From Overdose Indicates He Did Not Know What He Was Taking