The Obamas Sign $60 Million Book Deal But What Topics Can They Write About Under The Circumstances
April 19. 2017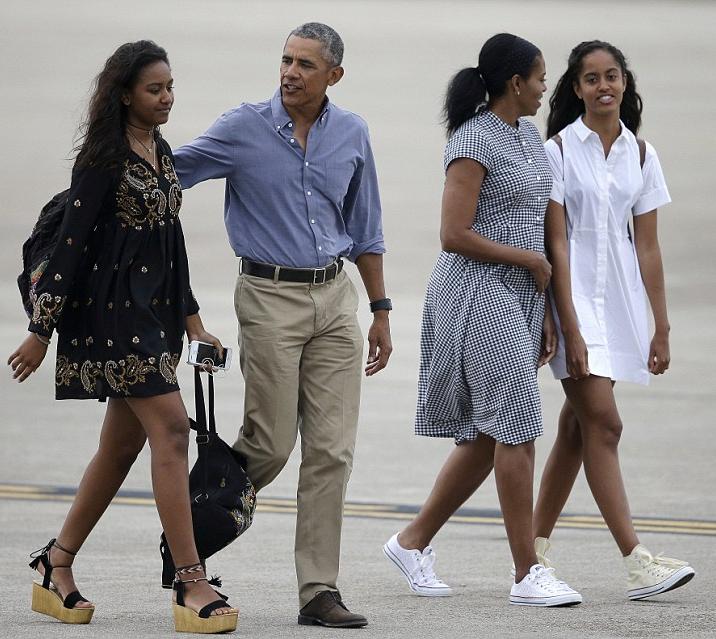 Sasha Obama, former president Barack Obama, former first lady, Michelle Obama and Malia Obama
It was recently announced that former U.S. president, Barack Obama and his wife, Michelle Obama, have signed a deal for $60 million to write a series of books for Penguin Random House. It begs the question, what can they credibly write about after years of scandal in Washington. The Obamas could write about their experiences in the White House, as could any former head of state. Outside of stating what it was like being in the U.S. national house, what else can they write about that would credibly fill up several books, after years of dishonesty and unethical conduct that harmed innocent people.
The Obamas could write about marriage, but considering Obama has been accused of having an affair with congressional staffer, Vera Baker, whom he was seen entering a hotel with several years ago, not to mention the gay rumors swirling around him for years, the book would not be very honest.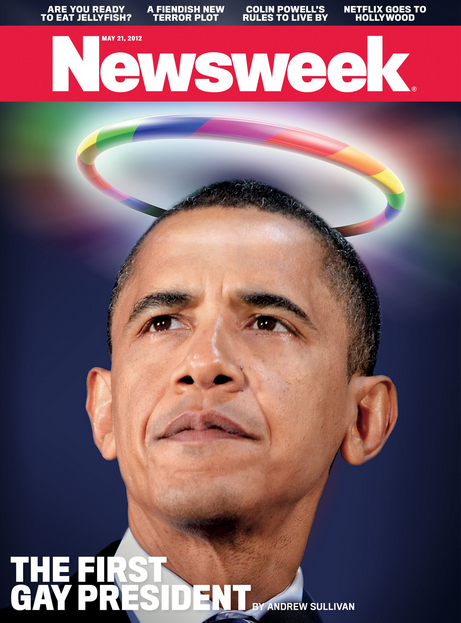 Newsweek branded former commander-in-chief America's "First Gay President"
The Obamas certainly can't write about child rearing, as their 18-year-old daughter Malia Obama, has flown off the rails in a massive way. Malia has been engaging in criminal narcotics use, illegal underage drinking, unlawfully attending bars in New York and going to wild and debauched parties (in one instance police had to break-up the party, prompting the Secret Service to usher wayward Malia out the back door). Currently, Malia is turning up for an Hollywood internship day after day looking hung over and inappropriately dressed for the office in short, revealing clothes. Due to spending the past couple years in Hollywood, Malia is now also playing for both teams (bisexual). However, hypocritical Obama wants people not to mention these things (Obama Wants The Public To Leave His Children Alone But Did Not Extend That Courtesy To The Offspring Of His Rivals He Had Targeted By The FBI)
Kids sometimes act out, but when parents encourage and allow them to hang out with promiscuous, debauched, drug taking stars, it can have a negative effect, as seen in Malia's case. She's a smart girl, but hanging out with not-so-smart people, who constantly make poor life choices. Mrs. Obama even stated intellectual property stealing, profane, explicit, debauched, drug taking, alcoholic singer Beyonce is a good role model for her girls. Beyonce is not a good role model for anyone. She is a thief and a fraud so steeped in deceit, she has lost credibility with decent people.
RELATED ARTICLES
Wikileaks Releases Hacked U.S. Federal Government Documents Showing The CIA And FBI Are Spying On People In Their Homes Via Hacking Smart TVs And Backdoors In Computer And Phone Operating System Confirming Previous Judiciary Report Site Claims
Michelle Obama Joined Former President Barack Obama In Tahiti After Tongues Started Wagging Online That He's Having An Affair During Month Long Vacation