Terrorist Khalid Masood Became Radicalized In Prison Like So Many Others Before Attacking Innocent People Outside London's Houses Of Parliament In Westminster
World Governments In The West Need To Monitor And Disband Radicalization Efforts In Prisons
April 3. 2017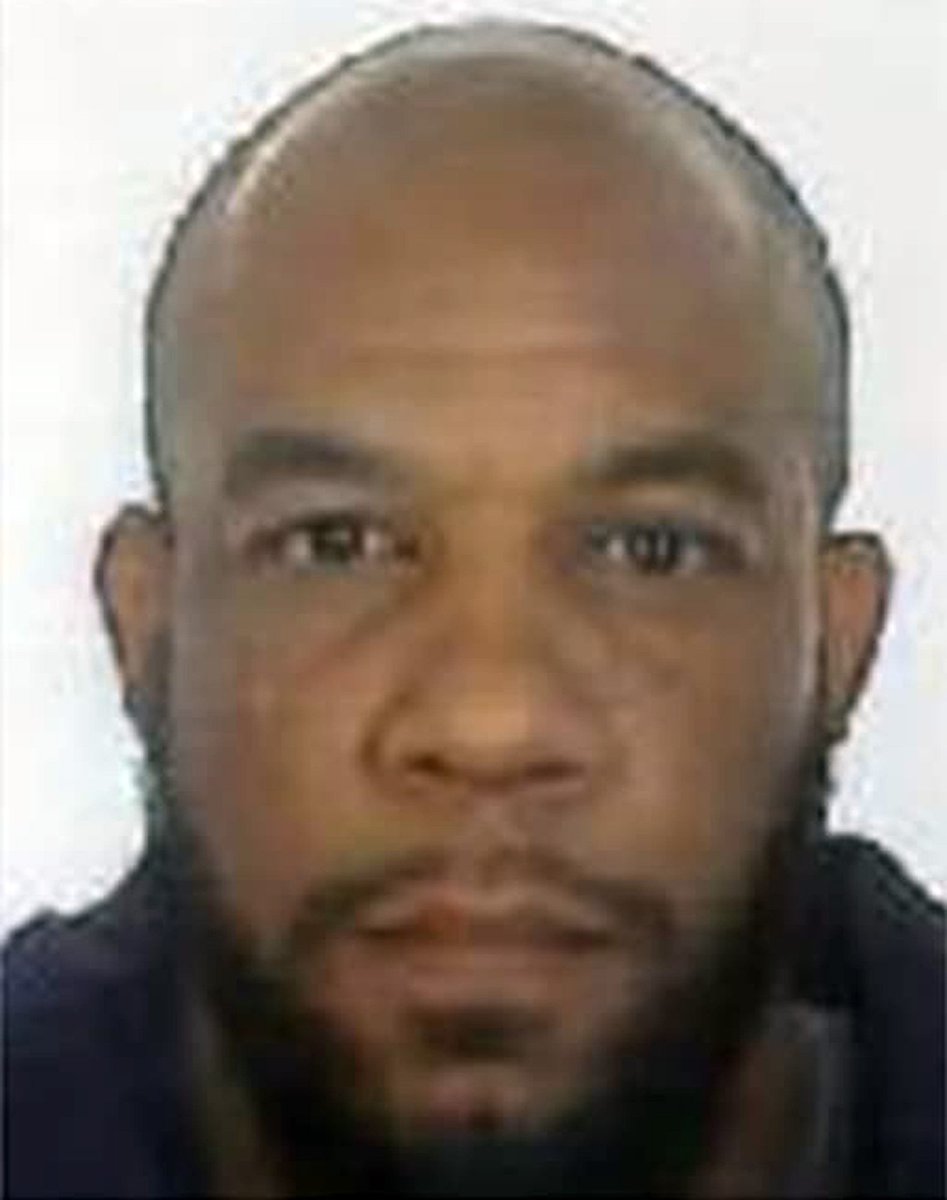 Khalid Masood
Khalid Masood, the 52-year-old terrorist who killed four people on March 22, 2017 in the attack on Westminster in London, England, was radicalized in prison. Masood's mother raised him as a Christian, but he converted to Islam and became radicalized in prison, embittered by his incarceration. Masood was converted to Islam and became radicalized by other inmates, after being sentenced to 2-years in jail.
Masood had broken the law in slashing a man's face with a knife outside a pub. Masood did not act in self-defense and was appropriately found guilty of the offense. Masood had a good life, lived in a lovely luxury home with his beautiful family, but chose to do wrong and ended up in prison for his actions.
Sometimes when people are incarcerated, they become bitter and militant. Masood is an extreme example of this. However, on the other end of the spectrum, men like Malcolm X, formerly Malcolm Little, became very hateful towards white people and the establishment, after being imprisoned for burglarizing homes.
Upon his release from prison, Malcolm X's words went on to widen the racial divide in America. Where the late civil rights leader, Martin Luther King Jr, appropriately preached love and unity among the races, Malcolm X's speeches created even more racial division. And in this world, we must not hate each other. Hate is destructive and counterproductive.
Governments need to watch for radicalization in prisons and make efforts to diffuse and disband groups exhibiting these behaviors. It's not just Islam. There are other groups who have targeted people in prison and indoctrinated inmates with hateful rhetoric, inciting them to acts of violence.
In life, each person must accept responsibility for their actions. Bitterness is a natural reaction to tough situations, but one that you must not allow to take root, embitter your soul and cause you to hate others. Hatred can fester and manifest as violence, even murder, which is wrong.
STORY SOURCE
Terrorist from Tunbridge Wells: How the Westminster killer lived with his glamorous businesswoman partner and two devoted daughters in a £700k gated home before his descent into carnage
Published: 18:03 EDT, 24 March 2017 | Updated: 06:47 EDT, 25 March 2017 - Khalid Masood's background in the heart of Middle England was as far removed from the stereotype image of an Islamic State 'soldier' as it is possible to imagine. He had a middle-class upbringing and lived with his attractive partner in a neat bungalow with a nameplate. Khalid Masood's background in the heart of Middle England was as far removed from the stereotype image of an Islamic State 'soldier' as it is possible to imagine.
Security services are now investigating what drove a middle-aged English tutor from the Home Counties to unleash Wednesday's Westminster atrocity – the worst terror attack on British soil since the July 7 bombings in 2005. While IS recruitment propaganda typically shows disaffected young men posing with AK-47s and militaristic camouflage gear, Masood was 52 and a father-of-three when he decided to kill.
Masood had lived briefly in the capital, but grew up in the affluent towns of Rye, East Sussex, and Tunbridge Wells in Kent, where friends recalled him as a popular, intelligent schoolboy who was obsessed with football and had no interest in religion. He was born Adrian Russell Elms on Christmas Day, 1964, and his birth certificate gives his single mother's name as Janet Elms, a 17-year-old office worker from Croydon in South London.
He was known at Adrian Ajao while at school in Tunbridge Wells - after several spells in prison he became radicalised. His father's name is not recorded, although Miss Elms married Phillip Ajao two years later and he is listed as Masood's father in later records. School friends at the Huntley School for Boys in Tunbridge Wells knew him as Adrian Ajao – or 'black Ade' – and said he was popular and fun-loving.
Friend Kenton Till said: 'He was very bright, very academic and he was very good at football. This photograph of Ajao was of the Huntleys Secondary School for Boys football team in around 1979 or 1980 when he was 15 or 16 years old during a 24-hour charity event. 'He wasn't religious at all. He was a big character, very friendly and a good laugh. He might have been the only black kid at the school. He experienced a little bit of racism but not a lot because he always tried to be popular.'
Classmate Alan Keeble recalled a 'happy-go-lucky' character who excelled at sport and 'loved life', including reggae dance nights and a teenage flirtation with Mr Keeble's sister. 'He was in with everybody and everybody accepted him, because obviously a lot of us had never seen a black child before from Tunbridge Wells,' he said. 'I'm very shocked that he's done this.'
Another friend, Tim Burchell, said Masood would sing soul music, 'with a voice like Marvin Gaye'. 'A whole load of us would go round to his house. He had a brilliant voice, a really good singer.' In 1991 he met his his long-term partner Jane Harvey, 48, a successful businesswoman. He then moved into her £700,000 home in the well-to-do village of Northiam, near Rye in East Sussex.
Neighbours said Khalid Masood returned from a spell behind bars obsessed with Islam. He received his first conviction in November 1983 for criminal damage aged 18. Then in July 2000, known by his birth-name of Adrian Elms, he slashed Piers Mott across the face after an argument at the Crown and Thistle pub in Northiam, near Rye, East Sussex, and spent two years in jail. One villager, who declined to be named, said: 'In prison he was radicalised by other inmates and converted to Islam. He became a real extremist'...
RELATED ARTICLES
ISIS Claims Responsibility For The London Terrorist Attack By Khalid Masood That Occurred Outside Houses Of Parliament In Westminster
Terrorist Attack At The British Parliament In London's Palace Of Westminster Leaves 5 Dead And 40 Injured (Videos)