Social Networking Mercilessly Mocks Rapper Bow Wow As A Fraud For Pretending To Fly By Private Jet
May 13. 2017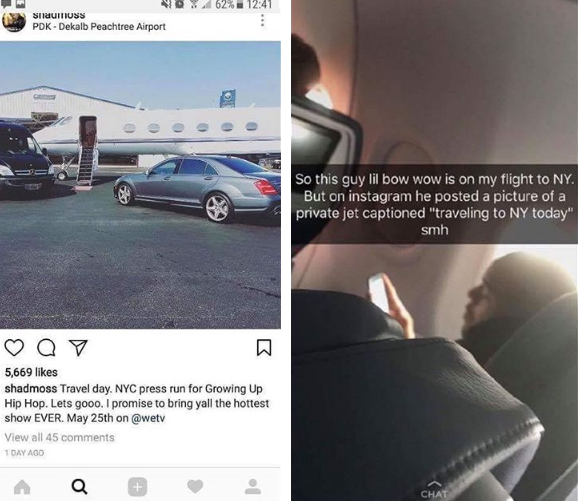 Bow Wow exposed on social networking for pretending to fly by private jet
30-year-old Atlanta rapper and actor, Bow Wow, is being mercilessly mocked all over social networking this week, for posting a photo on Instagram.com that created the illusion he was taken to the airport in a chauffer driven luxury car, where he boarded a private jet to New York. The whole thing unraveled when someone spotted Bow Wow on a commercial flight in coach and exposed his deception online, regarding previous claims of flying via private jet. Social networking proceeded to make fun of Bow Wow over the lie and did so to such degrees it made national news.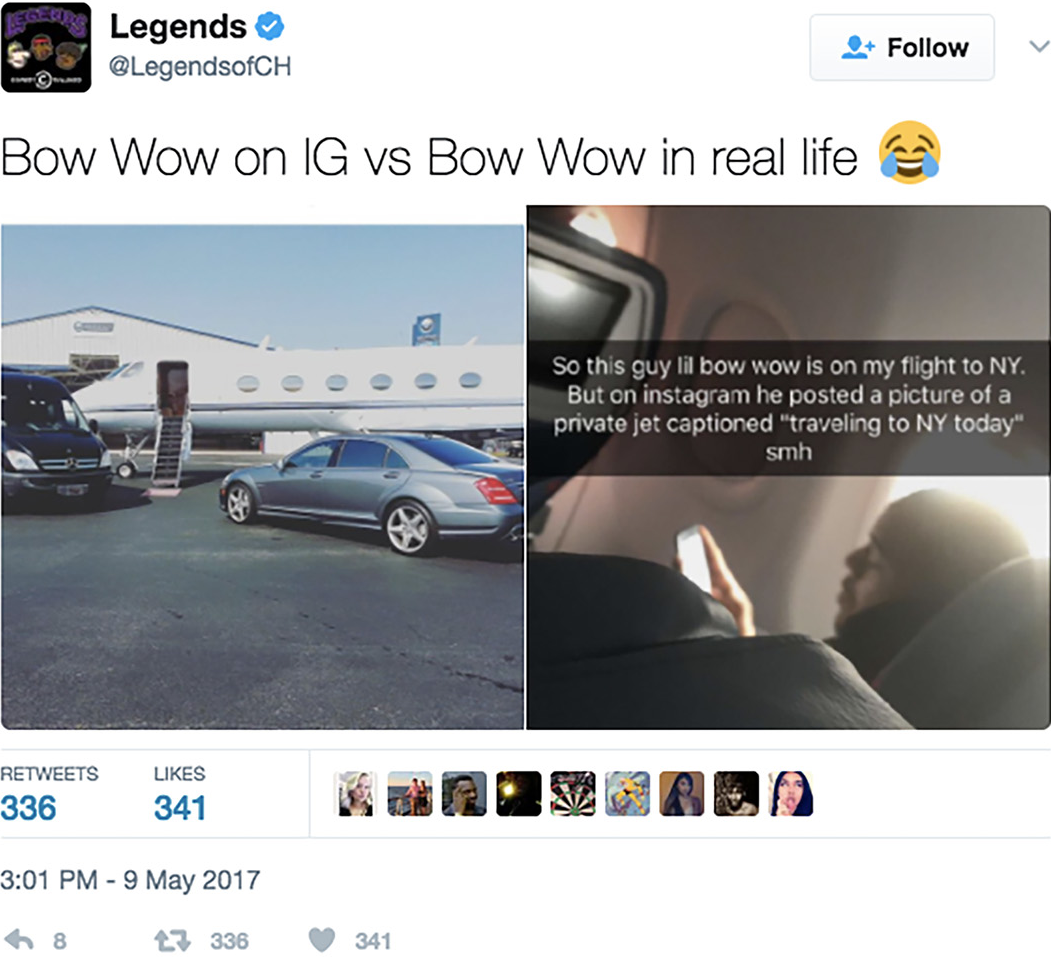 Bow Wow being mocked on social networking site Twitter.com
Bow Wow, like many on social networking, pretended to have more money than they actually do, in order to impress others. I have written about this topic several times on the Judiciary Report, advising against people pretending to be in a higher tax bracket than they actually are in reality. In actuality, it is better that people not know how much money one has, as it can lead to envy, resentment, robbery attempts and fraud scams being perpetrated.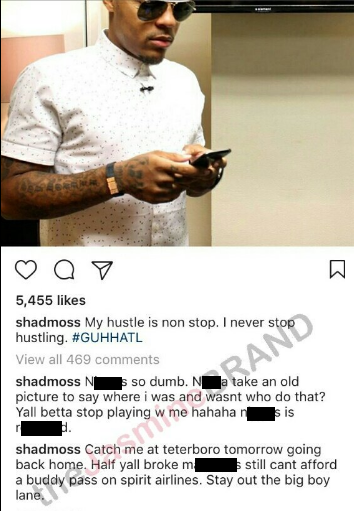 Bow Wow angrily responded to items on social networking and in the press mocking his private jet post
Bow Wow was a millionaire at one time. Based on his résumé and the remuneration generally rendered for such work, he had a couple million in the bank. Bow Wow began his career as a child star, releasing rap music through a major label record deal with Sony. He toured and received a few endorsements. Bow Wow also began acting in films and television shows as a child. Later in his career, Bow Wow hosted BET's popular "106 & Park" television program.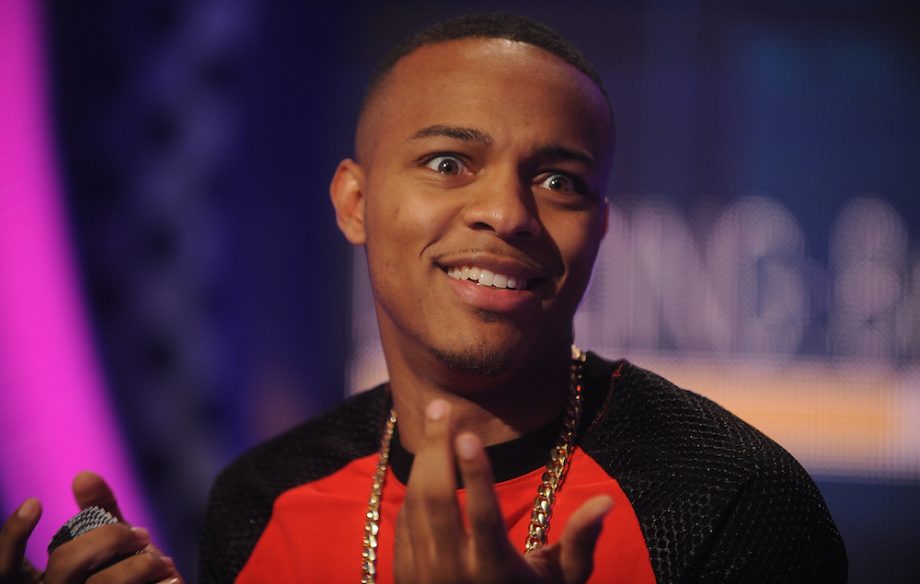 Bow Wow: I didn't say it was my private jet
Years ago, Bow Wow stated in an interview that his mother invested some of his earnings in purchasing McDonald's franchise restaurants. However, years of lavish spending took its toll. Several years ago, Bow Wow's Atlanta mansion went into foreclosure. He also began selling off vehicles in his fleet of luxury cars. He has tried to financially rebound over the past decade via doing more television and film projects as an actor. However, he is not in a place financially that he can afford his own private jet.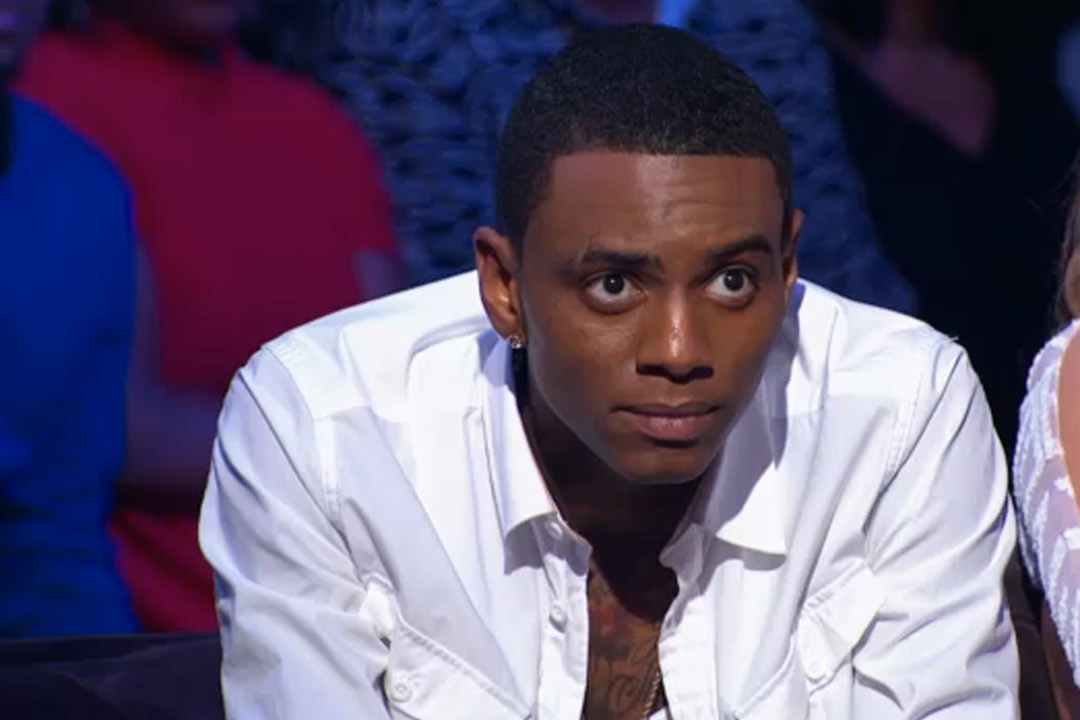 Soulja Boy
Previously, Bow Wow's fellow Atlanta rapper and friend, Soulja Boy, also pretended to own a private jet, which I stated was not true unless he's selling drugs...then shortly after he was arrested for selling drugs (Rapper Soulja Boy Arrested In Georgia With A Lot Of Drugs, Guns And $70,000 In Cash). And no, I did not rat him out to the authorities, but in my mathematical brain, selling drugs would be the only way Soulja Boy could buy a $35,000,000 private jet, as he had not sold enough albums to explain such a big ticket purchase. Soulja Boy's rep did tell the truth the day after my original article posted online (
RELATED ARTICLES
Fake Doctor Sentenced To Prison For Injecting People With Cement, Super Glue And Car Fluid To Create Bigger Butts And Fuller Cheeks
Rapper Tyga Moves Out Of The House Of 'Keeping Up With The Kardashians' Reality Star Kylie Jenner
Two Women Die In Miami Clinic After Risky Butt Lift Procedure