Rihanna Is A Complete Drug Addict And Alcoholic Getting Drunk At The Grammys
February 15. 2017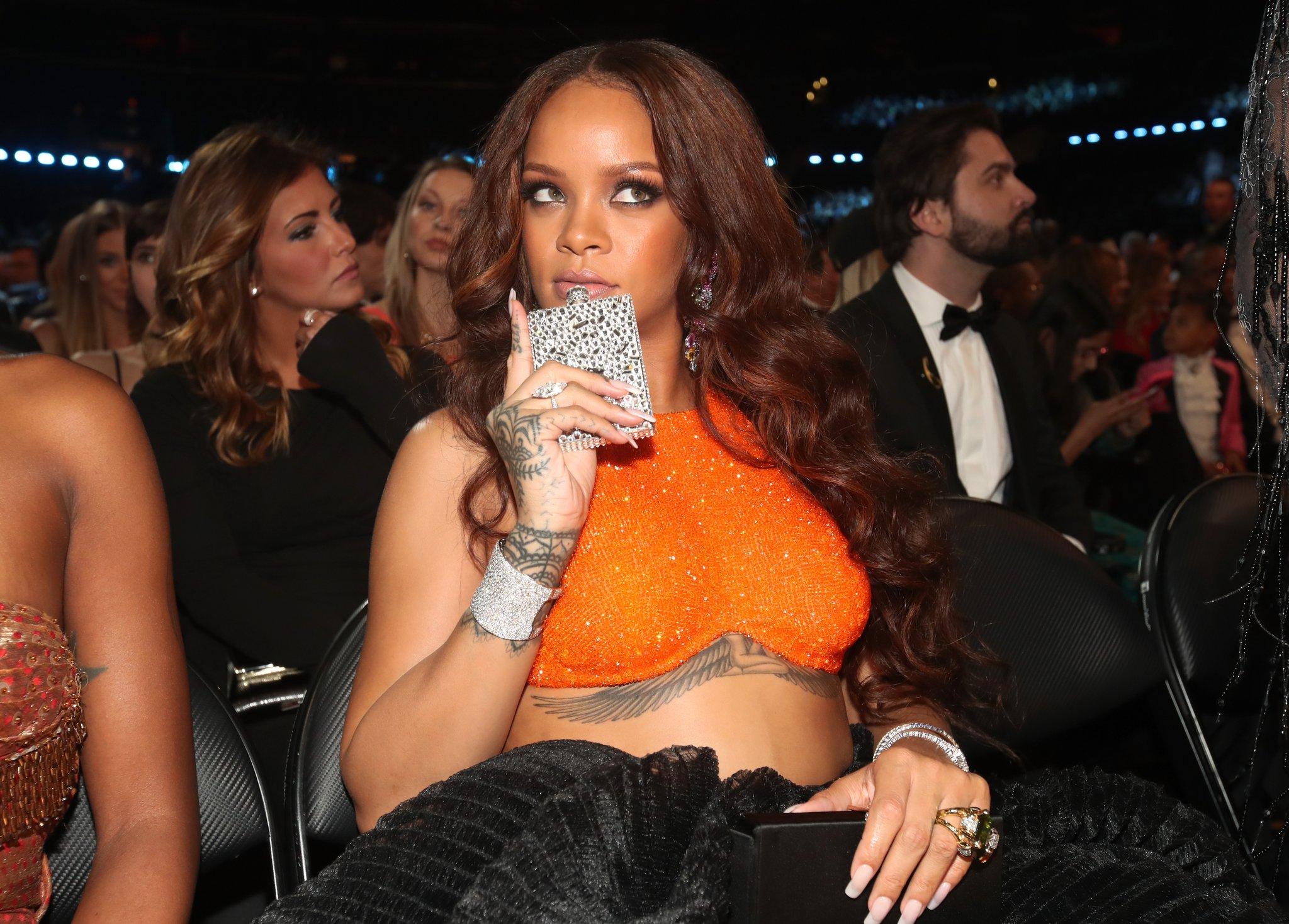 Rihanna
Untalented singer Rihanna received 8 Grammy nominations, despite the fact she can't sing and is repeatedly sued for copyright infringement, but walked away from the awards ceremony this past Sunday with not a single award. At one point when Rihanna thought she had won an award, she was seen putting on lipstick. However, she was disappointed to learn she had lost again. Rihanna did not deserve to win as she can't sing and has been hit with so many copyright infringement claims (Rihanna Slammed For Stealing The Song 'B***h Better Have My Money' Which Is The Latest In A Long Line Of Thefts (Audio Comparison) and Madonna, Jay Z, Beyonce, Rihanna, Rita Ora And Jessie J Sued Over Copyright Infringement, Invasion Of Privacy, Commissioned Criminal Harassment And Assault Via The Kabbalah Center).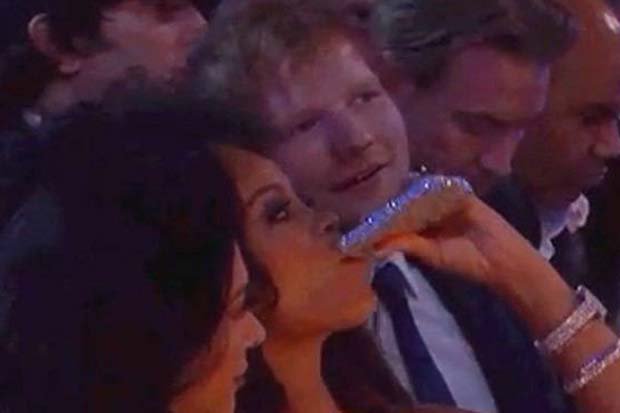 For the promiscuous, frequent casting couch occupant, drug addicted, raging alcoholic, it proved too much. Rihanna began hitting the bottle right in the middle of the ceremony, swigging from a flask of alcohol she smuggled into the awards show. Rihanna has overdosed on drugs with alcohol in her system, on two different occasions, kept quiet by her management and label. Yet, she refuses to go to rehab.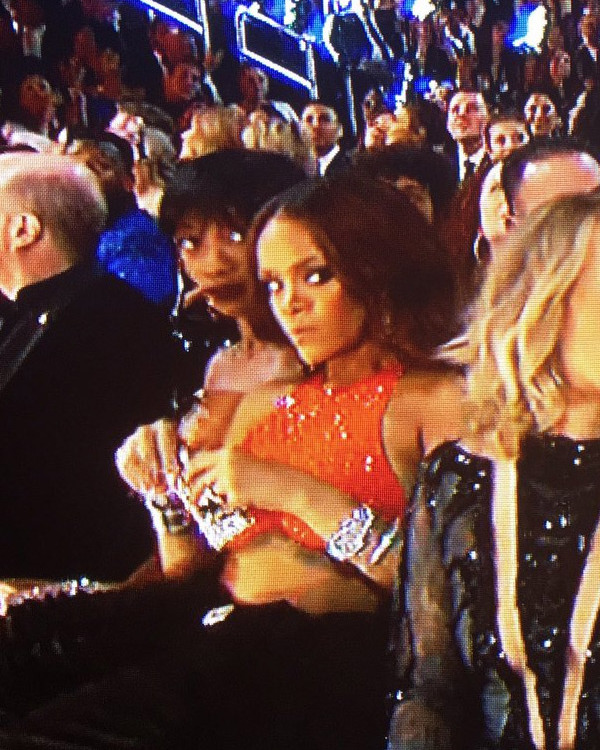 What's most alarming is how Rihanna advertises her drug use to impressionable kids, via her music, social networking pages and interviews. It's one thing to damage yourself, but to influence then drag others down with you via terrible example, is wrong. Rihanna needs to clean up her act and start acting in a responsible manner. She should not wish to be the downfall of these kids following her, due to sheer selfishness, negligence and simply not caring about the world around her.
Side Bar: Rihanna was roasted on the show by host James Corden, who made a joke stating she should date rapper Drake (which she already had...and he left her twice for other women). To add insult to injury, Drake won 2 Grammys, after having the biggest rap album of 2016.
RELATED ARTICLES
Rumors Swirl That Lebron James Is Having An Extramarital Affair With Rihanna Due To Her Brazen Behavior Courtside And Outside The Cavaliers Locker Room Before And After Boarding His Private Jet
Record Label Sends Rihanna Back Into The Recording Studio Over Failed Singles From Forthcoming Album And She Is Slammed By Famous Producer
Rihanna Caught Snorting Cocaine Which Prompts The Singer To Slam People On Social Networking Over Comments On Her Drug Addiction (Video)
Rihanna Slammed For Stealing The Song 'B***h Better Have My Money' Which Is The Latest In A Long Line Of Thefts (Audio Comparison)
Rihanna And Rita Ora Slammed Again As Music Industry Mattresses In ASAP Rocky's New Song 'Better Things'
Boxer Adrien Broner Says F**k Jay Z, Rihanna And Her P***y After The Rapper Pimps Her Out Again (Video)
Drake And Jennifer Lopez Are Dating Prompting Jealous Rihanna To Unfollow Her On Instagram
Eminem Confirms This Site's Previous Claims That He Had Sex With Rihanna