Reeling From The Failure Of Her Current CD Beyonce Is Ill-Advisedly Rushing Back Into The Studio And While Pregnant
September 27. 2011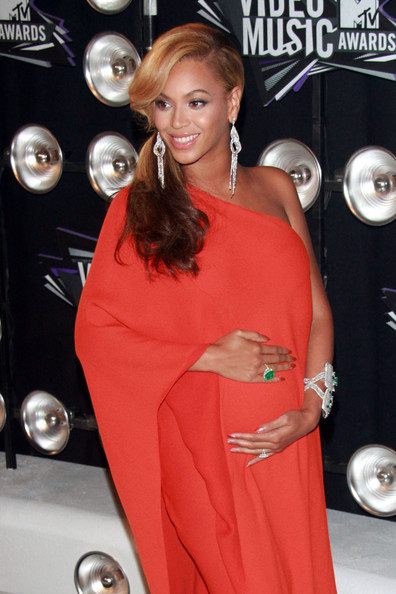 Beyonce Knowles
R&B screamer, Beyonce Knowles, is rushing back into the studio, while pregnant, to record another album, in light of the massive failure of her "4" CD that flopped on the charts and in the sales department. Recording while pregnant can be risky for some women. In the 1990s, R&B legend, Whitney Houston, revealed she miscarried her baby, while recording her CD and engaging in other work related items.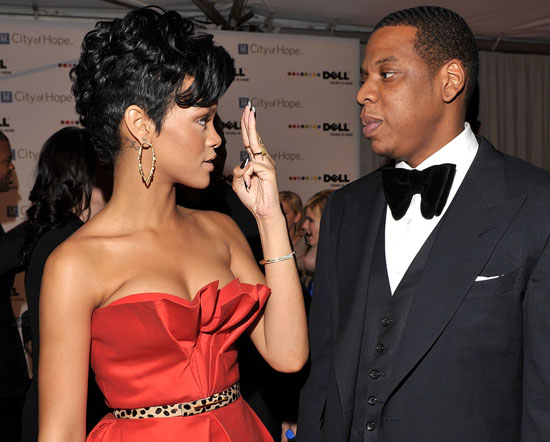 Rihanna and her sex partner, Beyonce's adulterous husband, Jay-Z
Why Knowles and Rihanna are rushing to put out new CDs, when the public has vociferously stated online, on a number of websites, they do not want an album from either one of them again so soon. These women are too greedy for the spotlight and it is greatly damaging their careers. People are tired of them, as it has become overexposure.
RELATED ARTICLES
Jealous Jay-Z Acts Like Rihanna Is His Wife While Beyonce Sufferers Fake Pregnancy Rumors
Report: Jay-Z's Sex Partner Rihanna Wants To Fire Him As Her Manager
Rihanna And Her Opening Act J Cole Have A Sex Tape