Rapper Tyga Moves Out Of The House Of 'Keeping Up With The Kardashians' Reality Star Kylie Jenner
April 6. 2017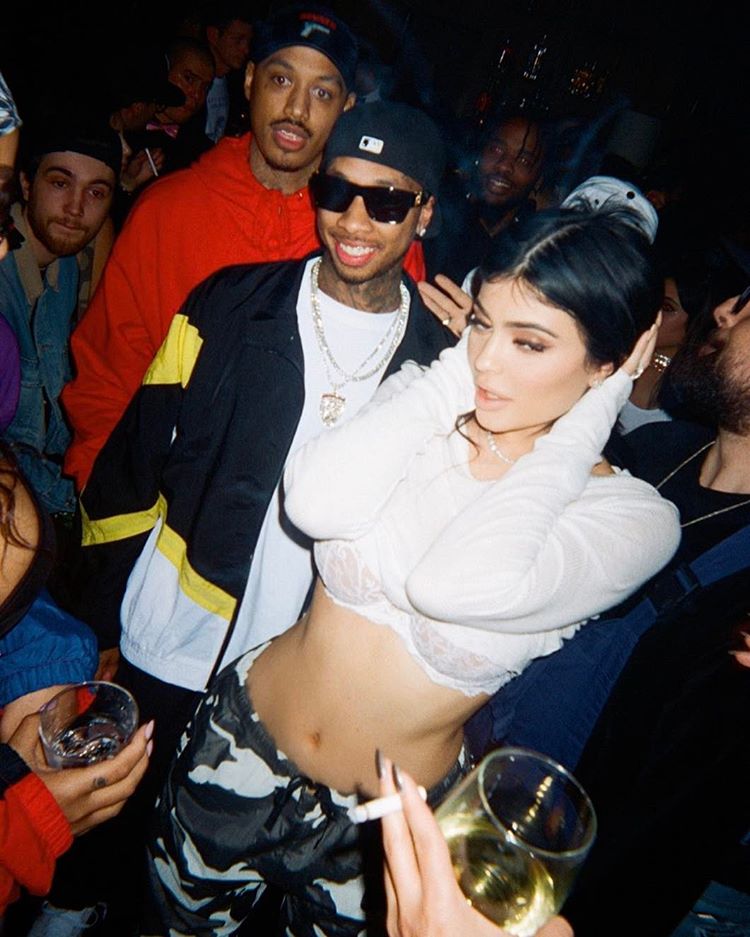 Kylie Jenner and Tyga living the sex, drugs and rock n' roll lifestyle
This is a follow up to the April 4, 2017 Judiciary Report article "'Keeping Up With The Kardashians' Faces Ratings Plunge And Calls For Cancellation" which mentions the dysfunctional relationship of 27-year-old rapper Tyga and 18-year-old "Keeping Up With The Kardashians" reality star, Kylie Jenner. The next day, Tyga moved out of Jenner's Los Angeles mansion.
Tyga, real name Michael Ray Stevenson, has been having sex with Jenner since she was 15-years-old, which is illegal in America. Recently, Blac Chyna, the mother of Tyga's son, outed him as a cheater, who has been having sex with men and women, in acts that have messed him up. Ironically, Kylie has been having sex with men and women, since the time she was underage, in behavior that has been damaging to her.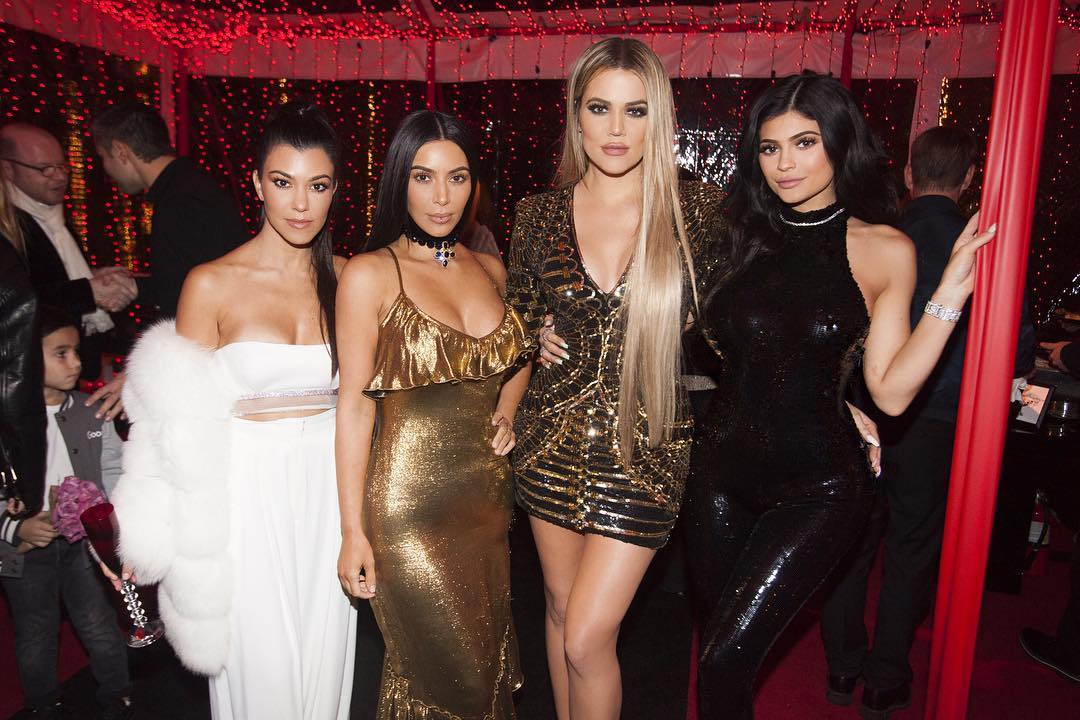 Kourtney Kardashian, Kim Kardashian, Khloe Kardashian and Kylie Jenner star in "Keeping Up With The Kardashians" reality show
Kylie's mom, Kris Jenner, knew of the underage sex and let it continue. Kris Jenner has exploited Kylie for ratings and money, when she should have protected and nurtured her child. Kylie has been used up and turned out by people in the industry, who should be in prison for having sex with a minor.
Instead of Kris giving Kylie a normal upbringing, while she was underage she was talked into undergoing a drastic amount of plastic surgery and essentially turned into a dead behind the eyes, drug and alcohol using sex object. Kylie is more full of plastic than Barbie. She looks like a cross between a mannequin and sex robot. To show you how messed up the Kardashians are, Kylie released video of herself sucking her sister's tongue, which is disturbing, incestuous and sick (Sisters Kylie Jenner And Kendall Jenner Continue To Post Incestuous Items On Social Networking Such As Sucking Each Others Tongues).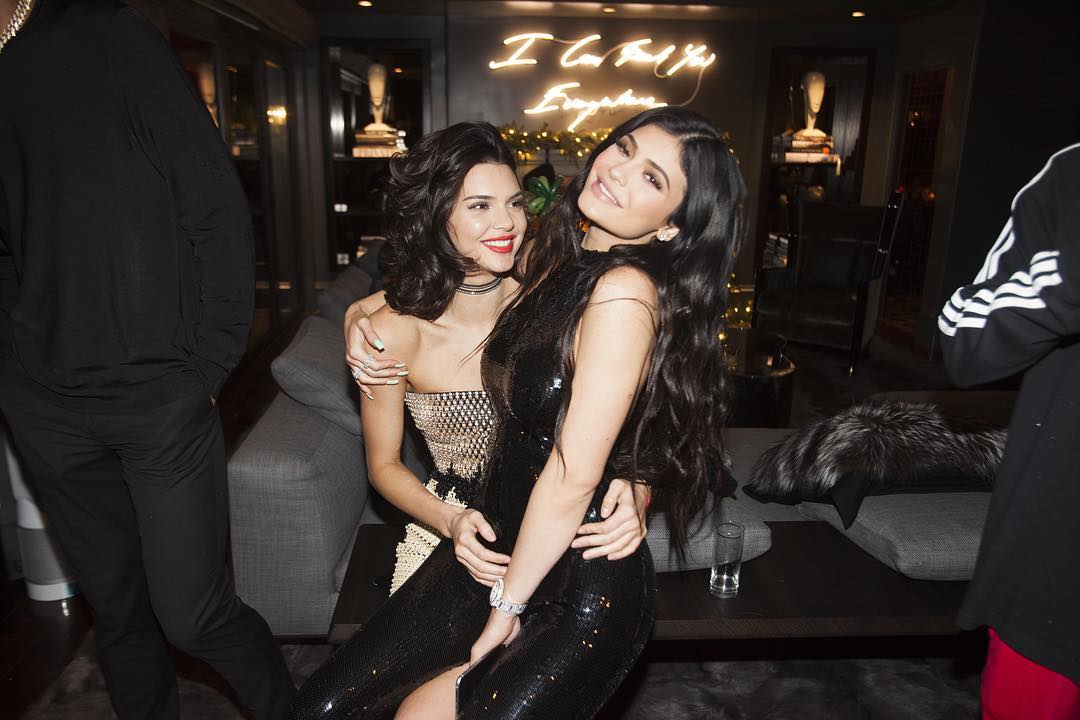 Kendall Jenner and Kylie Jenner
The entire Kardashian/Jenner family business is based on fake scenes for their scripted reality show, as well as copyright infringement and trademark theft, for which they have been repeatedly slammed and or sued by numerous people and companies. The whole thing is a farce.
Kris Jenner is greedily pushing criminally stolen intellectual property as products belonging to Kylie and their family, in trying to get young girls to believe if they buy these cosmetics and associated products, they too will look like her - Kylie, a girl who had a massive amount of plastic surgery which includes a nose job, breast implants, butt augmentation and enlargement surgery, chin reduction and lip injections.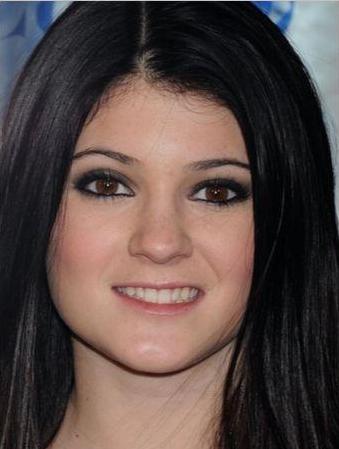 This is Kylie before surgery two-years ago. There is nothing wrong with how she looked.
Kylie has a totally different face and body than the one she had just a couple years ago. Kylie has undergone approximately $100,000 in surgery. Kylie Jenner doesn't even look like Kylie Jenner and neither will you buying the cosmetics and associated products her mom has stolen and is pushing through the exploited young woman.
STORY SOURCE
Tyga Moves Out of Kylie Jenner's House
April 5, 2017 @ 12:00 PM - Tyga and Kylie Jenner are giving each other space. Nearly 10 months after the Keeping Up With the Kardashians star, 19, invited the 27-year-old rapper to live at her $6 million Hidden Hills, California, mansion, "Tyga moved out," a Jenner source reveals in the new issue of Us Weekly.
The most recent point of contention for the duo, who have been on and off since 2014: "Tyga feels he's been belittled on the show." Still, "they're not broken up," insists a second pal. "They're just not spending as much time together." And the lip kit maven remains emotionally invested in the relationship. "Tyga does really make Kylie happy, and when they break up it makes Kylie super sad," the insider continues. "He's her first big love and they still speak every day."...
RELATED ARTICLES
Teenager Kendall Jenner Being Inundated With Porn Movie Offers While Being Sexually Exploited In Nude Photos By Her Family
Tyga's SUV He Took Back From The Mother Of His Child Chyna And Gave To Reality Star Kylie Jenner Is Being Repossessed