President Donald Trump Accuses Former President Barack Obama Of Illegally Wiretapping Him During 2016 Presidential Election
March 7. 2017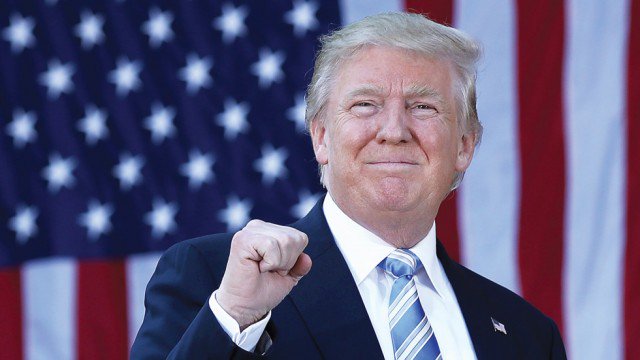 Donald Trump
Tired of former U.S. president, Barack Obama, meddling in his presidency, the new commander-in-chief at the White House, Donald Trump, went on the record slamming his predecessor for illegally wiretapping his Trump Tower residence during the 2016 presidential election. Obama was using the unlawfully intercepted and recorded intel, gathered from the illegal surveillance of the former presidential candidate, to benefit Trump's rival, Hillary Clinton. However, their efforts were in vain, as Trump won the election in what came as a surprise to many in Washington and around the world. Several months prior to the election, it became apparent to the Judiciary Report that Trump would win.
Several months ago, prior to the U.S. election, the Judiciary Report stated Obama illegally wiretapped Trump to benefit Clinton. In the July 8, 2016 Judiciary Report article Obama Administration Meddling In Election Trying To Give Hillary Clinton And His Party The Presidency I stated, "Illegally obtained surveillance data and personal files relating to Donald Trump have been commissioned and handed over to Clinton. These files criminally violate Trump's privacy and give Clinton an unfair advantage. Obama is also using the government to spy on Trump's family to terrible degrees not permitted by the U.S. Constitution or U.S. Code."
This website has nearly 300 exclusives, many about politics, that I broke first, which later proved true and correct months and sometimes a couple years after they were published to this website. For example, previously the Judiciary Report stated Obama was illegally wiretapping journalists and months later, my assertions on this site were proven true and correct (Confirmed: The FBI Spying On Journalists Emails Just As The Website Previously Stated and New Scandal Erupts Regarding The FBI And Justice Department Monitoring Calls Of AP Reporters Confirming Previous Site Claims).
I was also proven correct regarding breaking the story first about the NSA's illegal spying (Judge Rules The NSA Illegally Spied On Americans Confirming The Site's Previous Claims and NSA Admits Employees Illegally Spied On Love Interests And Significant Others Confirming Site's Previous Claims).
I also broke the story about Obama spying on medical professionals and scientists in violation of the law (It Has Been Confirmed The U.S. Government Is Spying On Scientists And Doctors In Violation Of The Constitution). Therefore, I am certain of my claims regarding Trump as well.
On the other hand, you have the FBI and CIA who've both been busted committing criminal acts of perjury in lying to the U.S. Congress under oath (CBS News Confirms That FBI Director Lied To Congress About Carrier IQ Spying and James Clapper Apologizes To Congress For Lying Under Oath About The NSA Spying Scandal).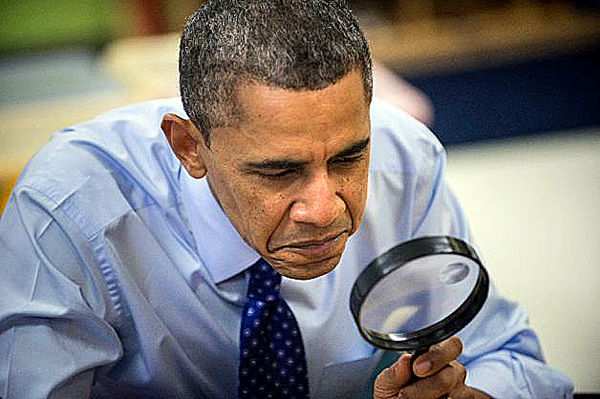 Barack Obama
Believe whomever you wish, it does not effect me, but I stand by my assertions and have confidence in the fact the truth will come out regarding Obama's laundry list of crimes. The truth never remains hidden and the public is in for some terrible shocks regarding the real Obama and his abhorrent criminal misconduct that occurred behind the scenes in Washington.
Certain liberals are angrily screaming down claims Obama illegally wiretapped Trump and bullying anyone who dares state anything to that effect. To them I say, you need to rein that in and stop getting your panties and man-panties in a knot, when future disclosures about the crimes Obama committed in office will leave you very embarrassed that you've been defending him, especially to such degrees. You don't know him or the things he has done.
Upcoming revelations will illustrate Obama broke scores of serious laws while in office and in conduct that harmed many people, with some having lost their lives over his misconduct the FBI and CIA are feverishly fighting to keep secret. Constantly changing the subject to Trump and Russia to deflect from the illegal behavior of the Obama Administration, will not solve anything.
Everything should be properly looked into, whether the accusations of misconduct are leveled against Democrats or Republicans. However, the FBI has become so corrupted and political, they have deliberately failed to do what is right and Americans and international citizens have and are paying a price for it. World history will correct it.
Why would Obama and those at the FBI and CIA who did his illegally bidding in unlawfully wiretapping Trump admit the truth about the crimes they committed in this regard. They would all instantly go to prison. The illegal surveillance of Trump went much further than wiretapping as well.
This faux outrage and fake righteous indignation from the Obama Administration at said spying allegations can only be likened to infomercial acting. They need to rein that in as well. As when the truth comes out about Obama's criminal conduct in a number of items, the first thing the public will do is condemn it. The second thing the public will do is ask why you lied in publicly denying said crimes.
STORY SOURCE
Obama 'Wire-Tapped' Trump Tower Days Before Election, Trump Says
9:41 AM 03/04/2017 - President Donald Trump accused former President Barack Obama of wiretapping Trump Tower days before the 2016 presidential election in a series of tweets Saturday. Trump likened the tactic to McCarthyism and indicated a "good lawyer" may be making a case against Obama for the actions. Trump is likely referring to efforts by the U.S. intelligence community to monitor his campaign for contact with Russian intelligence officials.
Some Trump campaign officials allegedly had contact with Russian intelligence during the campaign, The New York Times reported in mid-February. The Justice department officials cited intercepted phone calls between the campaign officials and the intelligence officers. Obama administration aides also spread classified intelligence related to possible Trump campaign contact with Russia around the government, TheNYT reported Wednesday. The effort centered on leaving a trail of alleged evidence for government investigators to follow...
RELATED ARTICLE
Journalists State Barack Obama Is Actively Trying To Undermine, Sabotage And Destroy Donald Trump's Presidency