Michelle Obama's School Lunches Leave A Lot To Be Desired
April 21. 2015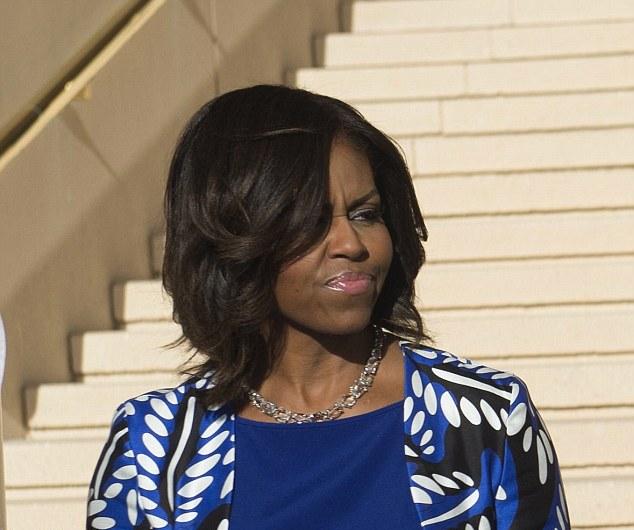 Michelle Obama
U.S. First Lady Michelle Obama's healthy school lunch initiative just took another blow, after suffering many complaints from students. Recently, a parent uploaded a paltry and unappetizing school lunch being given to students under the First Lady's plan. The government is blaming the criticism on poor lighting in the photo, but who are they kidding (LOL). It looks like a prison meal.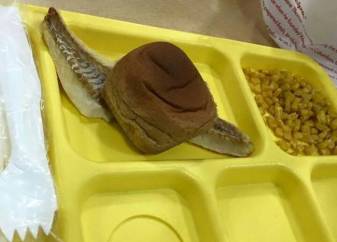 Michelle Obama mandated school lunch
After looking at the meal it's no wonder kids are complaining. Not only does the food look bad, kids are complaining they are hungry, which is not a good thing. They need the proper nutrition to focus on their studies. While it's definitely a great idea to improve students health through more nutritious, balanced meals, this is not the way to do so.
STORY SOURCE
PHOTO: School blames 'poor lighting' for paltry Michelle O lunch
April 17, 2015 - PORTSMOUTH, Va. – That's not really a fish filet with a whole wheat bun resting on top. Nah, your eyes are playing tricks on you. That's what administrators at Virginia's Portsmouth Public Schools want parents to believe after a mother took a photo of her child's paltry school lunch and posted it on social media.
The mom says James Hurst Elementary served the lunch Tuesday. After the photo began circulating around the community, Food Service Coordinator Jim Gehlhoff admitted the lunch "concerns us," but added that it might not actually be as bad as it looks. "Poor lighting and food presentation make this lunch unappealing," he said in a statement released to the media.
He says it's in compliance with the federal lunch rules championed by First Lady Michelle Obama. "The meal in this photo and other meals served by Portsmouth Public Schools meet nutritional and USDA requirements," according to the food service coordinator. An unscientific poll by WAVY found 92.3 percent of respondents (10,138 people) did not believe the lunch was "acceptable."
The photo comes as Congressional Republicans are preparing to create "flexibility" in the program and not outright repeal it. "No child should go to school hungry – it's that simple," committee chair Rep. John Kline said at a House Education and Workforce Committee this week, Agri-Pulse reports...
RELATED ARTICLE