Mathew Knowles Tried To Buy His Illegitimate Son And Give Him To Beyonce Knowles And Jay-Z To Raise
October 22. 2011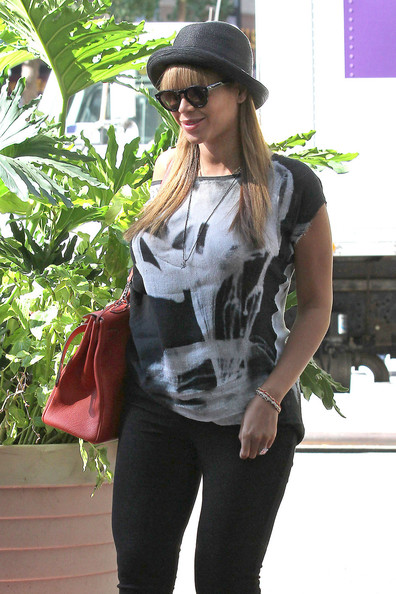 Beyonce Knowles
Last year, Hollywood actress, Alexsandra Wright, 40, an actress on the NBC show "Scrubs" gave birth to a son for married music maniac, Mathew Knowles, 60, the dad of copyright infringing singer, Beyonce Knowles, 38. He initially tried to pretend the child may not be his at all, but was busted by DNA tests that confirmed paternity.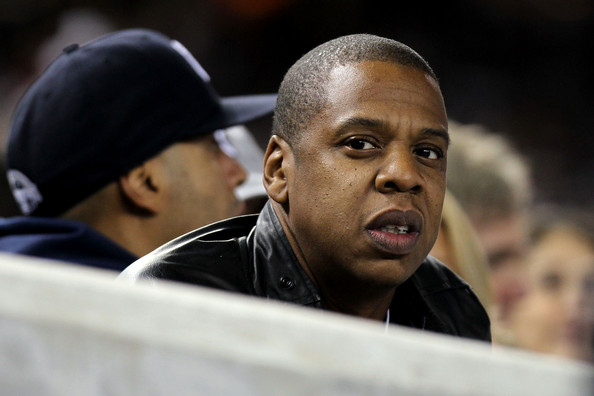 Jay-Z
Wright named the tot Nixon Knowles and now collects a big, judge ordered, child support check as a result of the unethical extramarital affair. Beyonce's mother, Tina Knowles, 57, filed for divorce when she heard of the pregnancy, but has reportedly called it off.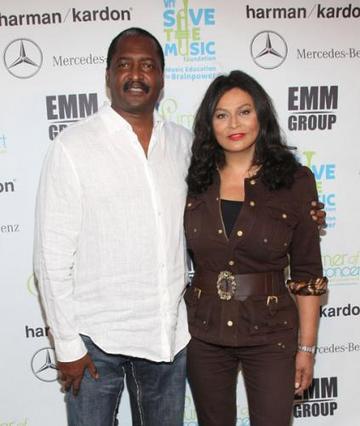 Mathew Knowles and wife Tina Knowles
This week, Wright went public with information regarding Mathew Knowles asking her to buy their illegitimate son Nixon to give to daughter Beyonce and son-in-law Jay-Z, to raise as their own. Wright stated she has Knowles recorded on tape making the outrageous request. She turned him down.
Nixon Knowles and mom Alexsandra Wright (Photo Credit: Movi)
Wright stated during the interview with Star magazine this week, "My first thought when he asked me if I would give up our child to Beyonce and Jay-Z was, 'Are you out of your mind?' Nothing in the world, no amount of money would make me give up my child, you can't buy my child from me! 'Maybe Mathew thought money could buy anything. I don't know why he suggested it."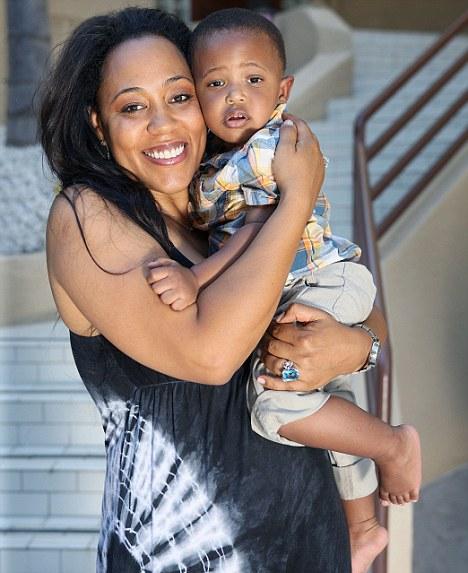 Nixon Knowles and mom Alexsandra Wright (Photo Credit: Movi)
The Knowles family is shameless and crazy. This will only add fuel to the fire that Beyonce is faking being pregnant, using a prosthetic baby bump she just can't seem to get quite right, much to her embarrassment and shame (The Wendy Williams Show Further Exposes The Fact That Beyonce Knowles' Baby Bump Is Suspect). Many women can't have babies, there's no need to lie or pretend.
RELATED ARTICLES
Reeling From The Failure Of Her Current CD Beyonce Is Ill-Advisedly Rushing Back Into The Studio And While Pregnant
Website Bolsters Claim Beyonce Knowles Is Using A Surrogate Via Her Former Pregnant Personal Assistant
The Wendy Williams Show Further Exposes The Fact That Beyonce Knowles' Baby Bump Is Suspect
Beyonce's Baby Bump Suspiciously Shifts, Folds, Bends And Creases During Television Interview
Jealous Jay-Z Acts Like Rihanna Is His Wife While Beyonce Sufferers Fake Pregnancy Rumors
Beyonce Steals Again But This Time From Sam Cooke, En Vogue & A European Artist
The FBI Corruptly Granted "Sovereign Immunity" In The Aisha v. FBI Case
Report: Jay-Z's Sex Partner Rihanna Wants To Fire Him As Her Manager
One Of Jay-Z's Sex Partners Insults His Wife Beyonce On Twitter
Beyonce's Dad Sues For Being Fired Over Stealing From Her
Sony Music Making Excuses For Beyonce's Album Flopping
Beyonce Knowles Settles Copyright Infringement Case
Beyonce Keeps Stealing From The Braxton Family
Producer: Beyonce Stole Credit For Bootylicious
Is Jay-Z Cheating On Beyonce Again