Mariah Carey Sues Promoter Over Concerts She Cancelled In South America
January 11. 2017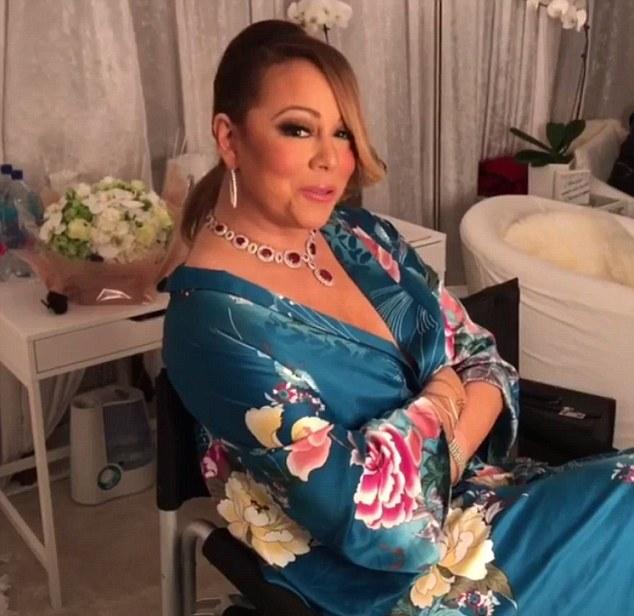 Mariah Carey is not at her best
Last year, money hungry singer, Mariah Carey, began threatening to sue her ex-fiancé, James Packer, for $50,000,000 for calling off their engagement, leaving her embarrassed after their well-publicized dating. Packer, a multi-billionaire, was alarmed by Carey's mentally ill behavior and extreme greed for his money (demanding his and hers yachts and private planes).
This week, Carey has sued South American promoter, FEG Entretenimientos, over her cancellation of two performances that where slated to take place in Chile (October 25, 2016) and Argentina (October 30, 2016). The lawsuit is for breach of contract. However, here's where it gets sticky. FEG Entretenimientos made advance payments to Carey, then she cancelled the show. Now Carey is seeking the remainder of the payments. Hence, the lawsuit.
The industry standard is promoters pay half the money up front, then the remainder after the artist performs in concert. Carey, whose voice has been giving out again as it is badly damaged, cancelled the show after being dumped by Packer and did not perform at all. It seems odd that FEG Entretenimientos are liable in this legal matter and not Carey. By right, she should be the one being sued for the cancellation due to vocal trouble and public embarrassment.
Carey's team has been blaming everyone under the sun for her problems, when she and the sycophants around her are the source of her woes. They are out of touch with reality. She still thinks she is 20-years-old, her voice as strong as ever and her career on top of the charts. Times have changed. Rather than adapting to her new circumstances and using the help available to her to come out on top again, Carey is resorting to troubling, delusional behavior indicating a mental breakdown and complete denial. Carey's team are her enablers regarding drugs, alcohol and poor career choices.
STORY SOURCE
Mariah Carey sues South American concert promoter after she cancelled dates for non-payment
Published: 22:36 EST, 10 January 2017 | Updated: 00:55 EST, 11 January 2017 - Mariah Carey is suing South American concert promoter FEG Entretenimientos for breach of contract. The 46-year-old singer canceled shows in Argentina and Chile because they didn't pay her in full, according to a lawsuit filed in Los Angeles County Superior Court on Tuesday.
According to The Hollywood Reporter the Hero hitmaker was set to perform on October 28 in Argentina and on October 30 in Chile, but by October 25 there was still an unpaid balance for both of the shows and Mariah canceled. Lawsuit: Mariah Carey is suing a South American concert promoter for late payments which caused her to cancel performances in Chile and Argentina...