Mariah Carey Postpones Poorly Selling Tour While Under Vocal Strain
March 1. 2017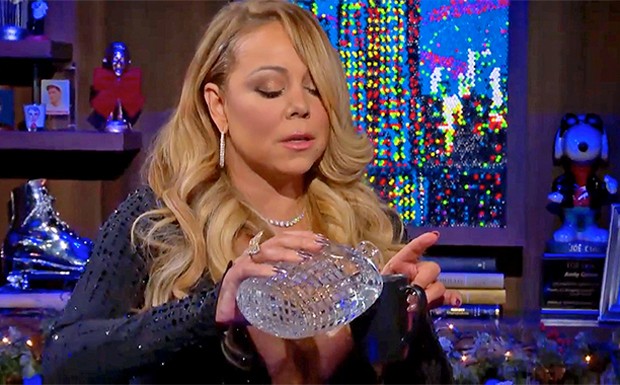 Mariah Carey always drinking...and smoking marijuana...then she wonders why she's having vocal trouble
Mariah Carey made an appearance on the pop culture show "Entertainment Tonight" discussing her career woes and personal problems. During the interview, Carey briefly tried to sing accapella and had to quit after a few seconds, as her voice was in shambles. Much like on New Years Eve, when Carey stopped singing due to vocal trouble, then untruthfully blamed her issues on Dick Clark Productions.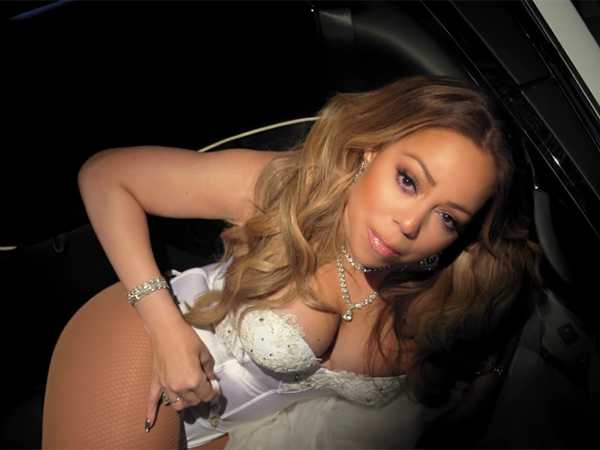 Mariah Carey in her new video for the song "I Don't" which has flopped features the singer burning her expensive wedding dress. Carey does not know what the public wants to see from her and this certainly is not it.
Carey has postponed her poor selling tour from March to June 2017. Carey is slated to co-headline the tour with music industry legend, Lionel Richie, whose voice is as good as ever. 4-months will not be enough time for Carey's voice to recover. It is also not enough time for her to record a hit album to buoy the failing tour.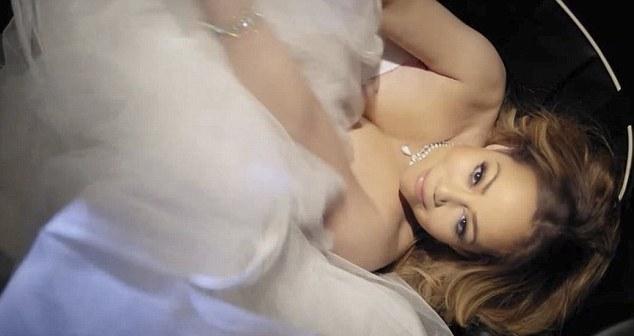 Another still from Carey's "I Don't" video which hasn't created any buzz for the song or her stalled career.
Unless you are a recording artist in the realm of the Rolling Stones, Tina Turner, Rod Stewart or Tony Bennett, it is a sizeable risk going on tour without a hit album. Certain legendary acts can tour and pull large audiences without a current hit album on the charts. Carey is not one of them. The two times in the past her career fell, so did her tour ticket sales.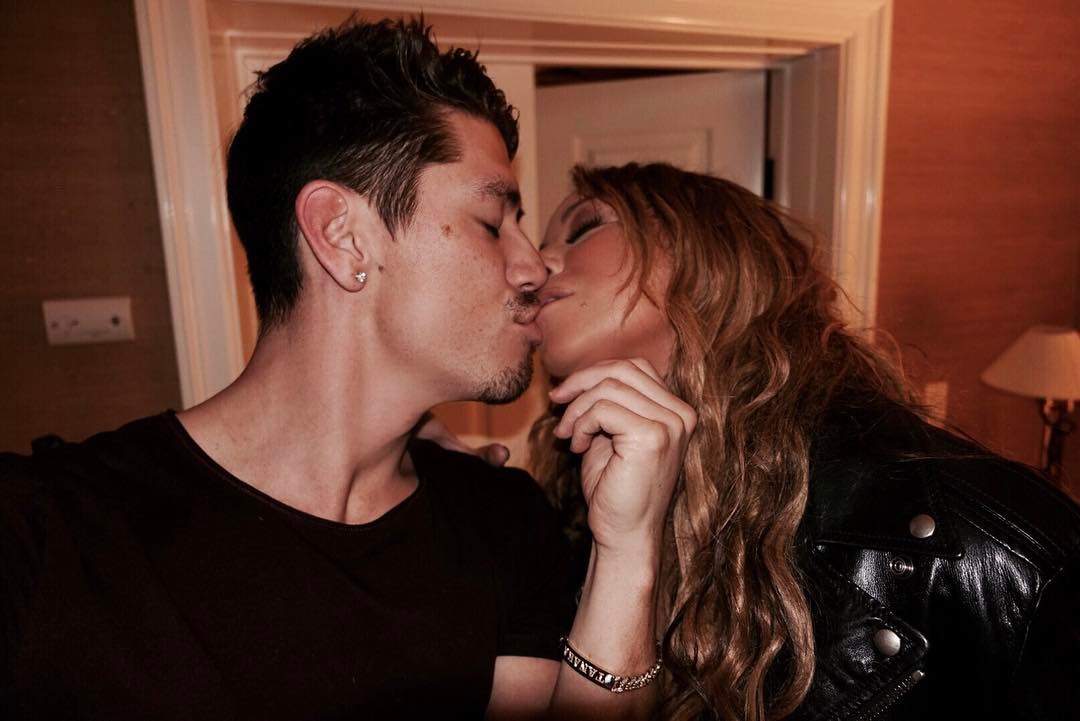 Mariah Carey and Bryan Tanaka in an awkward photo that looks forced
Carey's current song "I Don't" is a flop. The music video is boring as well. She has done better work that this in the past. "I Don't" has languished at the bottom of the charts, because it is a mediocre track. Carey's botched New Years Eve performance is also making the public wary about purchasing tickets, as they do not know if she will flake out again.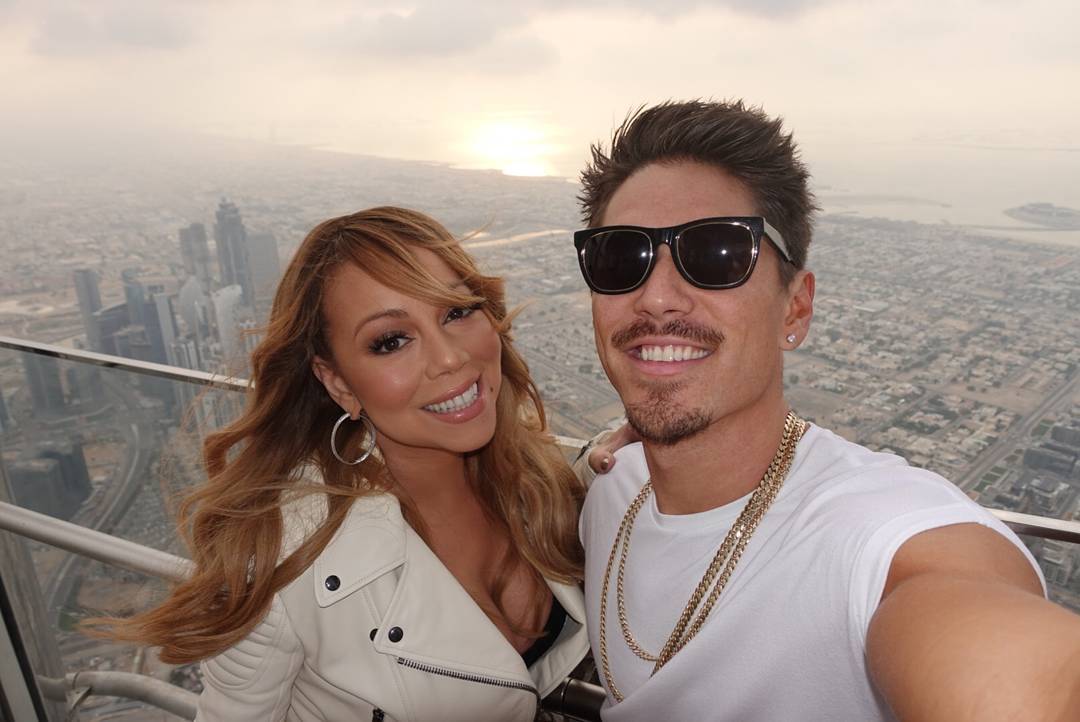 Carey and Tanaka in another stage photo for publicity
In other Carey news, she is putting in a great effort to convince people she is over being dumped by her ex-fiancé, James Packer, when the fact of the matter is she was never in love with him. Going overboard with back up dancer, Bryan Tanaka, is for the sake of her image and ego. And the pictures are cringe-worthy. Carey has rushed from one catastrophe to another and much like the Packer relationship, the Tanaka one is destined for trouble as well.
RELATED ARTICLES
Mariah Carey Looks Back On Wedding Dress From Cancelled Engagement With Sadness After Being Dumped By Billionaire James Packer While Her Current Husband Knocks Up Aspiring Star
Mariah Carey Blames Dick Clark Productions For Her Botched Lip Sync Job At New Years Eve Show In Times Square But They Slam Her For Defaming Them (Videos)
Rapper Kanye West Released From Psychiatric Ward As 911 Tapes Reveal His Mental Breakdown Indicative Of Abuses Associated With Kabbalah
Mariah Carey Taking A Break From Social Networking And The Press After New Years Eve Mauling Due To Her Botched Performance
'Mariah's World' A Real Snoozefest Giving Audiences More Of The Same Old Stuff That Puts Mariah Carey In A Bad Light
Mariah Carey Mocked By NBA Basketball Team The San Antonio Spurs Over Botched New Years Eve Show (Video)
Mariah Carey's New Boyfriend Bryan Tanaka Looking For Financial Favors From The Recently Dumped Star
Mariah Carey's Comeback Attempt Being Trashed By Press And Social Networking
Mariah Carey Lied About Sex With Ex-Fiance James Packer Who Dumped Her
Mariah Carey Sues Promoter Over Concerts She Cancelled In South America
Mariah Carey's Mental Illness Apparent In 'Mariah's World' Reality Show