Malia Obama Accused Of Screaming At Reporter Who Outed Her For Being Underage At Adult Club That Serves Alcohol
March 27. 2017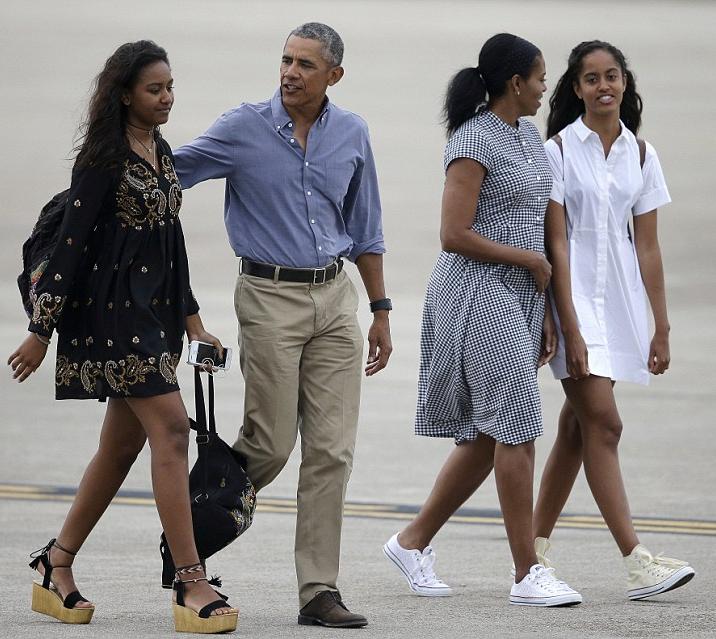 Sasha Obama, Barack Obama, Michelle Obama and Malia Obama
It's no secret in Washington that 18-year-old, Malia Obama, the daughter of former president, Barack Obama, has a drug and alcohol problem. Journalist, Lucian Wintrich, of the political website, Gateway Pundit, stated Malia screamed at him for asking the former first kid about her illegal presence in the New York night club and bar Parlor.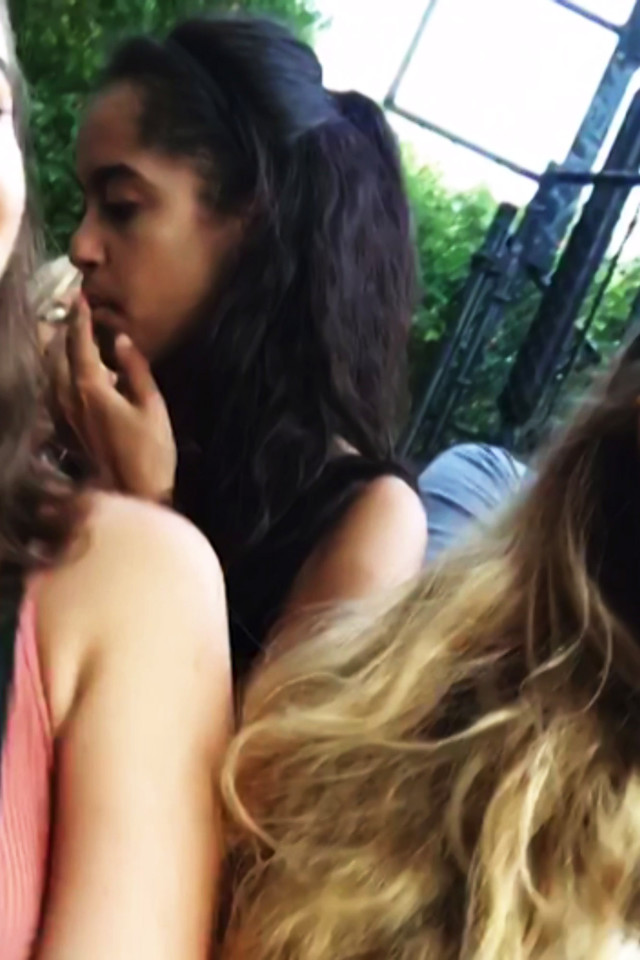 Malia Obama began smoking marijuana and engaging in underage drinking while working in Hollywood
Malia was caught smoking marijuana at a music festival last year, much to the embarrassment of her parents. Malia was also at a party raided by police, where she was engaging in underage drinking. Previously, unbeknownst to her, Malia was photographed playing beer pong during a university visit. Malia was also photographed twerking, which was not befitting someone of her stature.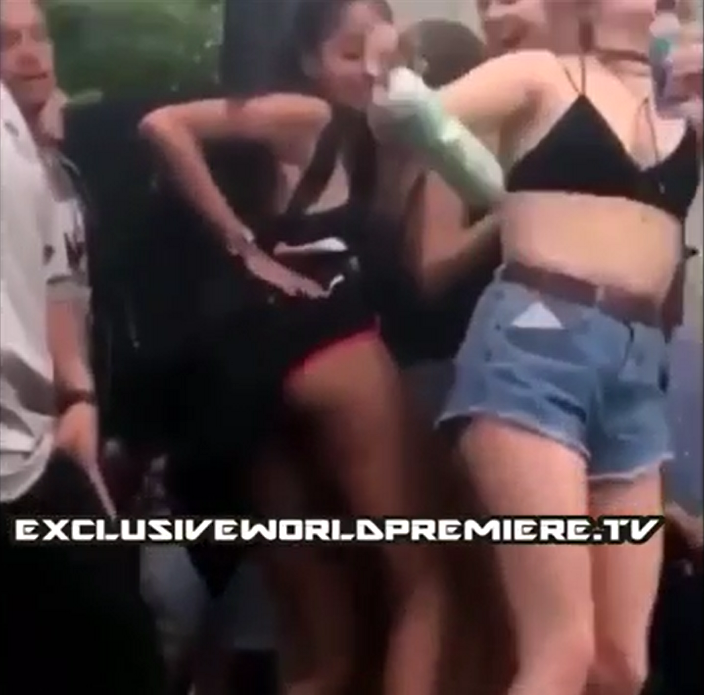 Malia Obama twerking at drug and alcohol fuelled music festival
For the past several weeks, Malia has been partying in New York at events with drugs and alcohol present, then turning up for work the next morning looking worse for wear at the unethical Weinstein Company. Malia is photographed slowly walking into the building with bags under her bleary eyes (Malia Obama In Bad Hands In Hollywood).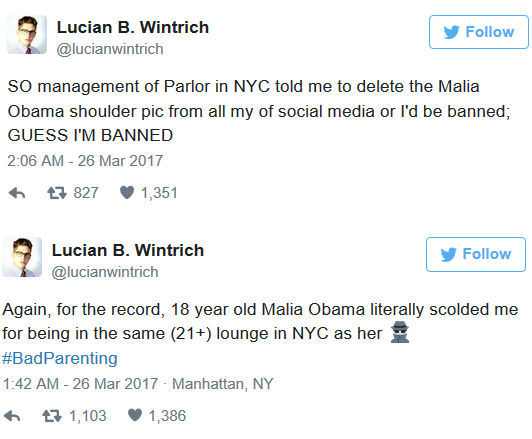 Journalist Lucian B. Wintrich tweeting about Malia illegally being present at night club that serves alcohol
As stated in the column previously, Malia has the appearance of someone in the grips of addiction. Being around Hollywood executives and stars will only fuel that addiction. It is not good for her mind or body to be partying late at night, drinking and doing drugs, then waking up early in the morning and heading out to work with a lack of sleep and nursing visible hangovers. Drugs and excessive alcohol consumption are nothing to take lightly. The Obamas are playing with fire not sending Malia to rehab and keeping her in the Hollywood environment that has destroyed so many young people via substance abuse and sexual debauchery.
STORY SOURCE
MELTDOWN: Malia Obama Caught Partying at 21 & Older Nightclub, Screams at Reporter for Taking Pictures
Sunday, March 26, 2017 - Malia Obama, the 18-year-old daughter of former President Barack Obama, had a meltdown inside a 21 and older nightclub in the SoHo neighborhood of New York City on Saturday night. The teenager was drinking and partying at Parlor Nightclub, when she was spotted by a patron who happens to be the White House correspondent for the Gateway Pundit conservative blog.
Writer Lucian Wintrich wondered aloud why the teenager was partying and drinking at an adult only nightclub. So he politely asked her. According to Wintrich, Malia screamed at him once she verified his identity. ďAgain, Malia Obama is at the party my friend is hosting in SoHo; she just literally started yelling at me lol,Ē Wintrich tweeted. He said Parlor nightclub owners threatened him and totally defended Malia, who is underage.
"If you wanna have a real convo, letís sit down and have one, donít just smile!" Malia told him. "I said Ďok, letís have one. Iím curious to hear you outí," Wintrich told her. Wintrich carefully live-tweeted their verbal exchange ó in case he went missing during the night...
ďSO management of Parlor in NYC told me to delete the Malia Obama shoulder pic from all my of social media or Iíd be banned; GUESS IíM BANNED,Ē Wintrich tweeted Saturday night. This explains why Malia is always so tired and has to drag herself to work every morning.
RELATED ARTICLES
Lollapalooza Concertgoer Snitches On Malia Obama: She Was Smoking Marijuana And Then Went Off With A Boy When The Secret Service Wasn't Watching!
President Obama's Daughter Taped Lifting Her Skirt, Exposing Her Backside And Twerking At A Festival Causing A Scandal In The Press And Online (Video)
White House Launches FBI And Secret Service Investigation Into Leaked Malia Obama Selfie Wearing T-Shirt Of Explicit Rap Group
Malia Obama Dances Suggestively At Lollapalooza Again And Is Branded A 'Hoe' On Social Networking
President Barack Obama's Daughter Malia Obama Photographed At Beer Pong Party Again
Underage Malia Obama Secretly Photographed Playing Beer Pong During School Visit
Video Of President Obama's Daughter Malia Obama Smoking Marijuana
President Obama's Daughter Malia Caught Smoking Marijuana (Photo)
Malia Obama Looks Like Someone In The Grips Of Addiction