Madonna Using Adopted Girls For Publicity On Her Flopped Career
April 8. 2017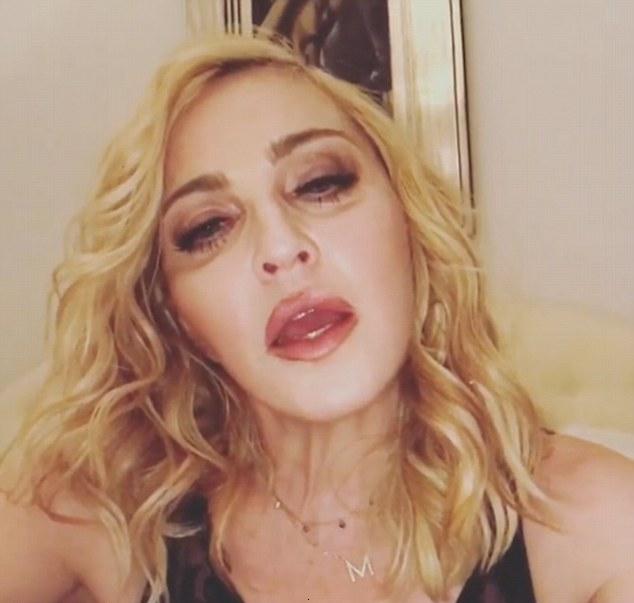 Madonna
People on social networking and blog feedback sections are asking people to pray for the 4-year-old twins deranged, washed up pop star Madonna, has illegally adopted from Malawi. Thieving Madonna has a history of violence, even having beat up and choked an 11-year-old, as written about in the New York Post (Keith Sorrentino). Madonna's son also ran away from her home at age 15 due to her abusive behavior. The public is worried about and afraid for the twins, as Madonna is deeply in the occult as a satanist.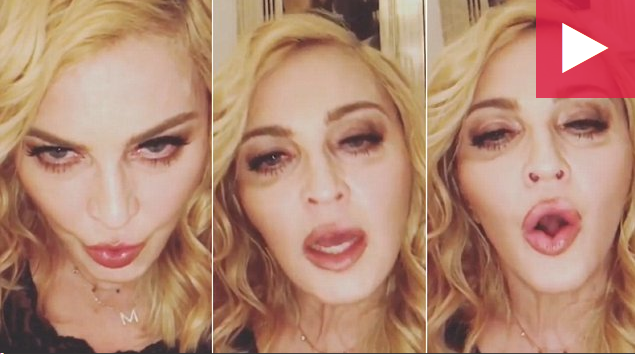 A still from Madonna's weird and creepy video (Photo credit: the Daily Mail UK)
Throughout her career Madonna engaged in one desperate publicity stunt after another. She has no talent and relies solely on gimmicks. Now that she is roughly 60-years-old and with no talent, pop culture audiences are ignoring her, in favor of young stars. The only stars who were given a significant amount of publicity for adopting children are actress Angelina Jolie and her husband Brad Pitt. As much as I am not fans of Jolie and Pitt, they have showing acting ability and also have good looks. This is why they were given so much publicity, in a pattern that continues today.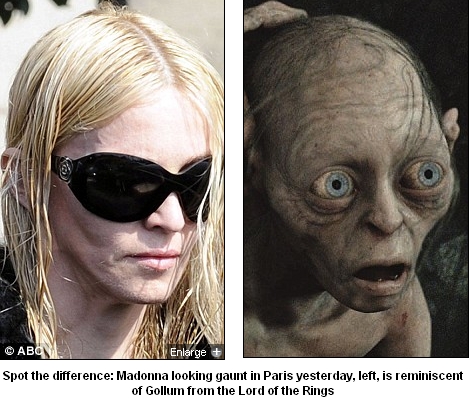 Madonna and Gollum are the real twins (photo caption from the Daily Mail UK)
Side Bar: did you know that Madonna was the original choice for the character Gollum in the movie "Lord Of The Rings" (LOL) but they decided to go with the computer generated image posted above instead, as he looks younger and less creepy than Madonna. I'm kidding, but look at them, Madonna could totally play Gollum. Madonna is Gollum. Think about it, have you ever seen Gollum and Madonna in the same room.