Madonna's Kabbalah Center Opening Shop In Britain Resulted In Innocent People Dying And Being Swindled Out Of Their Money
February 4. 2017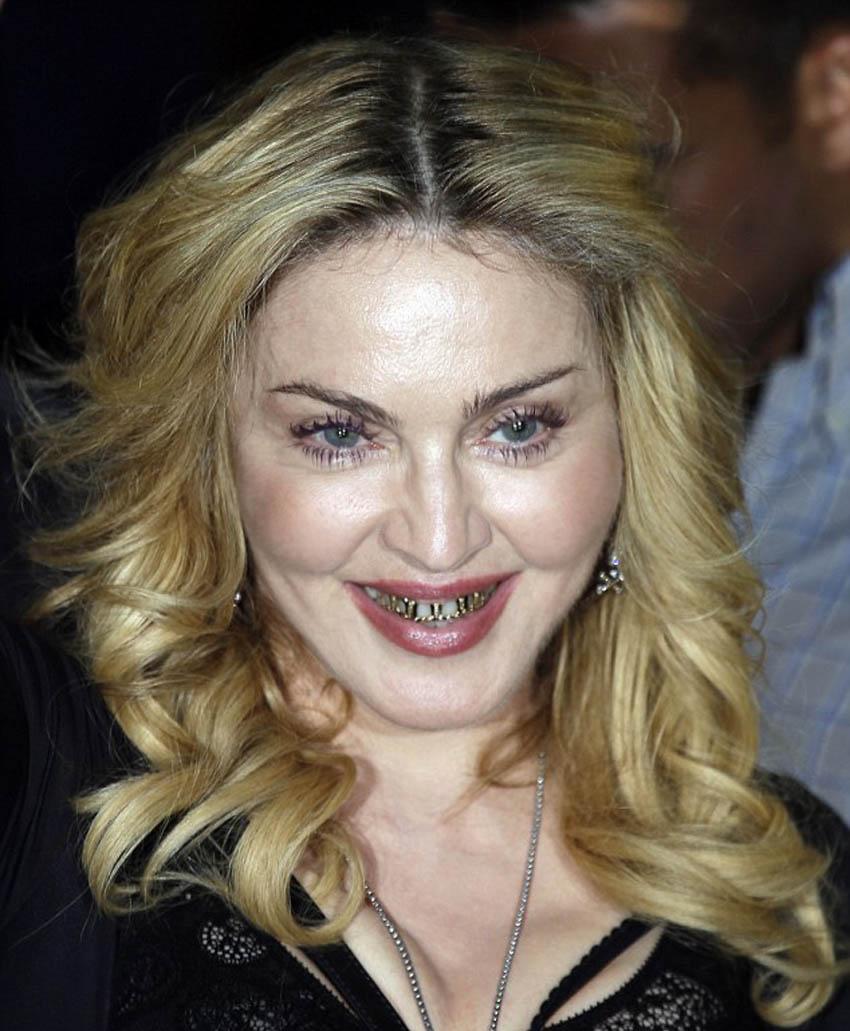 Madonna
Insane, washed up pop singer Madonna opening a branch of her sick cult, the Kabbalah Center, in London, England, resulted in innocent people dying. The cult immediately began fleecing Britons out of their money, as they have been doing in America to Americans, who fall for the deceitful pitch by Madonna. The primary goal of the Kabbalah Center is to greedily control people for undue financial social and sexual gain, while fleecing them out of their money.
The Kabbalah Center targeted wealthy Brit, Fiona Davis, waging a mental abuse and grooming campaign against her, geared at fleecing the millionaire out of her money. The cult managed to con Davis out of £2,000,000 by mentally manipulating and abusing her to terrible extremes. They illegally spied on Davis in her home with hidden cameras and over the phone via illegal wiretapping, then repeatedly told her in Kabbalah group meetings what they secretly witnessed. Davis told authorities the cult kept spying on her in her home (much like they did to baseball star Alex Rodriguez and his family in New York, as revealed in divorce court papers).
They were trying to control Davis' every move to fleece her out of as much of her money as possible. However, midway through the mentally abusive campaign she snapped, as they'd rendered her a paranoid schizophrenic with the abuses. Davis snapped and stabbed her boyfriend and grandmother to death, giving each nearly 100 stab wounds. Two innocent people died in Britain because greedy, money hungry degenerate Madonna, set up shop in London with this sick cult that belongs in prison.
Other Kabbalah members have snapped and stabbed people to death as well. One Kabbalah member in New York tried to assault police with a mallet and sharp object, under the cult's crazy teachings. Another Kabbalah member in New York chopped off his mother's head. A Kabbalah member killed rabbi in Israel via stabbing him to death.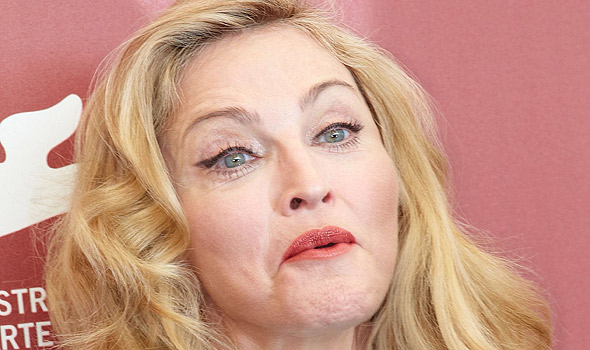 Madonna is the demented, crazy old lady stalking people who can't stand her. So much for aging with dignity, then.
Then, there was the Academy Award winning British film director, Robert Altman, whom Madonna threatened and harassed into a massive heart attack that killed him. Right before he passed away, Altman blamed Madonna in writing at the hospital, for the massive heart attack that claimed his life shortly after. Madonna really is a disgusting piece of trash.
Irrational, lunatic Madonna grew angry that the movie "Body of Evidence" which she relentlessly nagged Altman into casting her in as the lead actress, flopped at the box office and was terribly panned by critics, due to her profound lack of talent. The man had won an Oscar. It was not his fault that Madonna, a vain, unattractive, untalented singer, who became famous from selling softcore porn music videos and records, cause the movie to fail at the box office. The camera does not like Madonna nor can she act.
When the film flopped and critics pounced in reviews, slamming Madonna for ruining the film, she began sending Altman death threats and hateful, malicious, abusive messages via fax and answering machine. Madonna also bombarded Altman with a stream of insane, stalker-type hateful, threatening and malicious phone calls. Altman became so distressed and terrified, he had a massive heart attack on his doorstep and died at the hospital.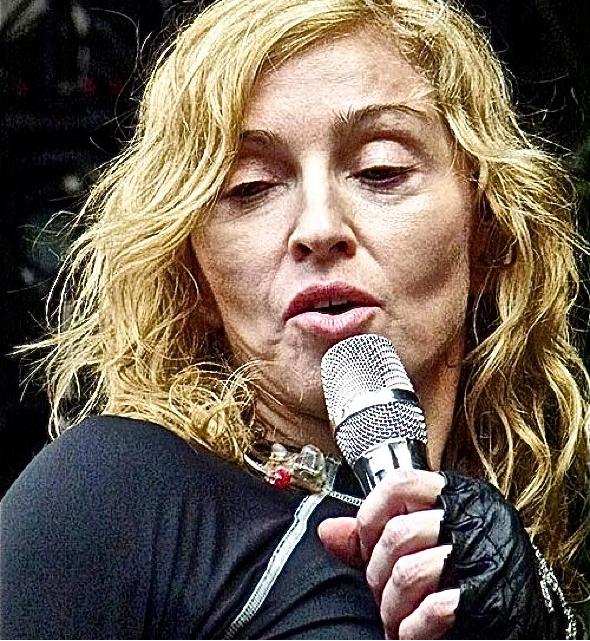 Madonna looking all sorts of wrong all the time
Madonna's menacing behavior in Britain also extended into spying on and terrorizing Tania Strecker, the pretty ex-girlfriend of director Guy Ritchie, whom she was married to years ago. Madonna is criminally breaking the law in Britain, engaging in criminal, commissioned wiretapping, hacking and stalking (much like she is doing in America).
Madonna has a number of people under unlawful surveillance in Britain in criminal violation of the law, such as her son Rocco Ritchie, ex-husband Ritchie, his new wife Jacqui Ainsley Ritchie, actress Billie Piper, famous British athletes, medical professionals and people in the legal field, among others. The Kabbalah cult's London hub acts as a depot for spying on and harassing people in the United Kingdom (Newspaper Reports Madonna Has Hired Private Investigator To Stalk Guy Ritchie, His New Wife And The Couple's Children Confirming Previous Site Claims). The unlawful surveillance data is stored on an illegal, password protected private site maintained by the American branch of the Kabbalah Center cult, that nasty old degenerate Madonna and others in the cult, secretly view.
Piper is a former teen pop singer and current award winning British actress that crazy Madonna is obsessed with and has under unlawful 24-hour surveillance in London in illegal, invasive ways. Piper has small children, which makes Madonna's perverted, invasive illegal surveillance of her all the more sick and disgusting.
As an American citizen, federal law makes it plainly clear that wiretapping, stalking, hacking and voyeurism are serious criminal offenses, whether you commit or commission them. The aforementioned criminal offenses are even more serious under the law, with greater legal penalties when the offender takes that illegal behavior across state lines in America or into foreign nations.
RELATED ARTICLES
Madonna's Rabbi Yehuda Berg Sued For Sexual Assault And Threatening To Beat And Kill Student At The Kabbalah Center For Not Having Sex With Him
Newspaper Reports Madonna Has Hired Private Investigator To Stalk Guy Ritchie, His New Wife And The Couple's Children Confirming Previous Site Claims
Kabbalah Rabbi That Extracted $100,000 From Lebron James Thrown In Jail For Bribery