Karrueche Tran Wins Second Emmy Award For Online Series And Continues To Push For Restraining Order Against Chris Brown
May 2. 2017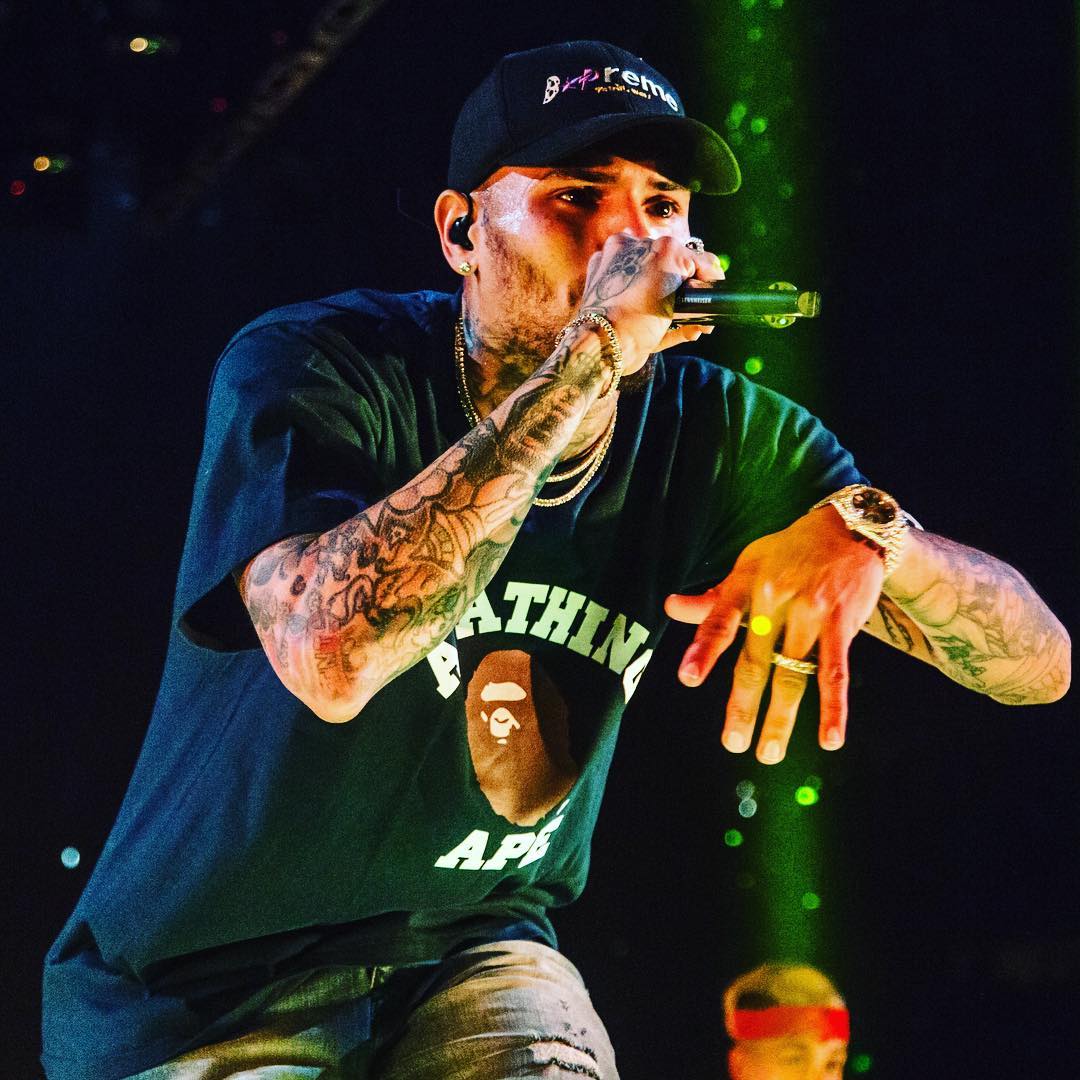 Chris Brown
Karrueche Tran, the ex-girlfriend of troubled singer, Chris Brown, has won a second Emmy award for the online show "The Bay." The award for "Outstanding Digital Daytime Drama Series" was given to each member of the cast. Tran and her castmates previously won an Emmy for the show in 2015. Despite the recognition of winning two Emmys, people on social networking continue to criticize Tran's acting abilities. Tran, who is 28, is new to the acting world. This is not the norm for thespians, who often begin training in their pre-teen years, with the goal of becoming professional actors actresses.
In other news, Tran's newly hired lawyer is in the process of having Brown served the serious restraining order alleging domestic violence and death threats. Brown has a history of domestic violence, after a fight with ex-girlfriend, Rihanna. Brown and his attorney, Mark Geragos, have been dodging service and stating Tran is using the legal tool for publicity to boost her career.
Geragos stated the restraining order is "doomed to failure" and "I'm not here to help anybody increase their profile for self-promotion." Tran's manager Jacob York responded, "Please don't use Karrueche's name to distract from your client's current negative issues. Let's handle it in court."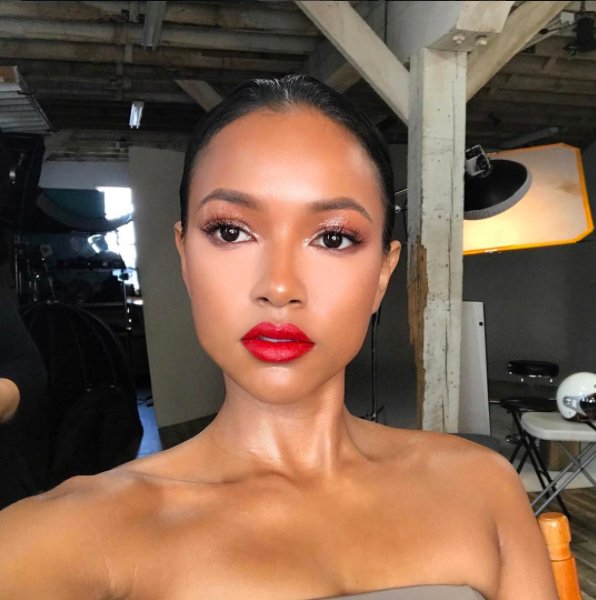 Karrueche Tran
Brown continues to be enraged that Tran is dating his friend, Quavo, who is a member of the rap trio, The Migos. Tran and Quavo have been spotted together in Florida and Mississippi. I have it on good authority Brown is raging that he made both Tran and Quavo via the Migos famous via working with them and giving them exposure on his social networking sites read by nearly 50,000,000 people worldwide, only for them to betray him by dating each other (as he sees it).
Brown did songs with the then-aspiring rappers (the Migos) and they became stars not long after. Brown also introduced Tran to the world as his girlfriend, which greatly multiplied her social networking numbers. Brown also introduced Tran to celebrities and his entertainment industry contacts, which led to her getting modeling and acting jobs (Brown did some acting as well), endorsements off the strength of the numbers on her social networking pages and television presenting gigs.
Brown is upset with Quavo, as the rapper knew the whole time he is still in love with Tran, but pursued her anyway after their break-up. Brown has a right to feel betrayed by Quavo. Brown helped Quavo, who stabbed him in the back. Tran should have been off limits to Quavo, out of gratitude for what Brown did for him. I wouldn't do that to one of my friends (think about it, how would you feel if one of your friends went after your ex and to make it worse, knows you are still in love with the person). Tran is definitely allowed to move on with her life and date others, but Quavo should not have pursued her under the circumstances.
RELATED ARTICLES
Chris Brown Feels Angered And Betrayed By Member Of Migos Rap Group Quavo For Secretly Dating His Ex-Girlfriend Karrueche Tran (Video)
Chris Brown Hit With Restraining Order From Karrueche Tran's Best Friend He Sent Thugs After And Threatened To Shoot And Kill
Chris Brown Was Taking Shots At Quavo In Previous Instagram Post Before News Broke He Has Been Dating Karrueche Tran
Rihanna Wants Chris Brown Back During His Woes With Karrueche Tran And The Restraining Orders Filed Against Him
Attorney Mark Geragos Is Trying To Talk Sense Into His Client Chris Brown About Ex-Girlfriend Karrueche Tran
Some Question Why Karrueche Tran Did Not Leave Chris Brown After Domestic Violence Incidents
Chris Brown's Lawyer Mark Geragos States Karrueche Tran Is Stalking Chris Brown
Karrueche Tran's Restraining Order Hearing Against Chris Brown Faces A Delay
Chris Brown Keeping Karrueche Tran Close Because She Knows His Sex Secrets