Justin Timberlake's Super Bowl Half Time Show Slammed On Social Networking
February 5. 2018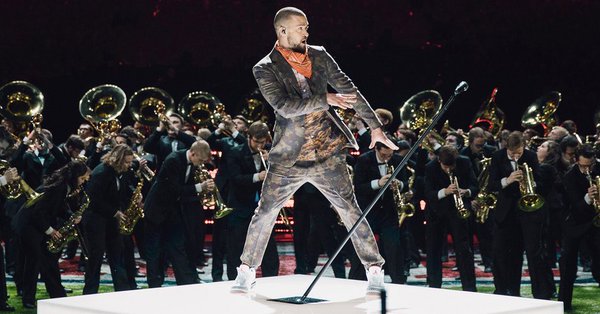 Justin Timberlake
Television ratings for yesterday's Super Bowl were down by seven percent, to 103,000,000 viewers. The show was viewed by 10,000,000 fewer people than the prior year. The kneeling during the American national anthem controversy caused some to boycott the telecast, via a pre-planned effort that circulated on social networking prior to the event. The Eagles football team defeated rivals the New England Patriots. Nick Foles stunned football legend Tom Brady with a decisive win.
The entertainment segment of the show was a bust. Justin Timberlake's performance did not go over well with audiences, who slammed him on social networking. Many labeled it "the worst Super Bowl half time show ever." I have to agree. Timberlake did not sing well. There were public complaints of audio problems, leaving the sound muffled. It's just as well. He can't really sing. His singing voice is average.
Timberlake's dancing was weak and lackluster. The dance moves were repetitive and annoying. He kept looking to the left and right, towards the ground and his back up dancers' feet, to make sure he was in the right spot and not bumping into anyone, which made him look poorly rehearsed. He looked very rusty and old for his age (he's only 35). Timberlake's outfit was also mocked on social networking. The outfit was awful. He looked like he had just rolled out of bed. It truly was the worst Super Bowl half time show I had ever seen.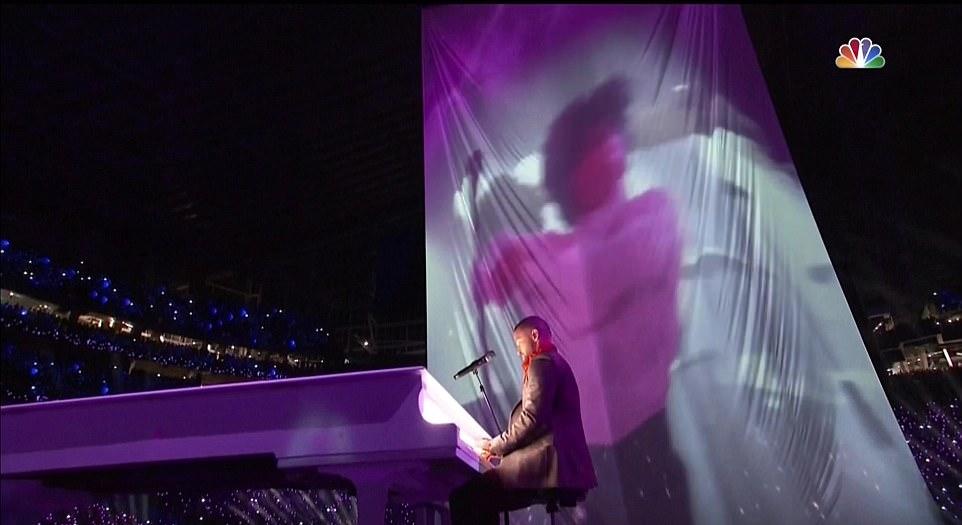 Justin Timberlake during Prince tribute
Prior to the event, there were many tweets on the social networking site Twitter, discouraging Timberlake from including a hologram of the late music legend Prince, as a part of his Super Bowl half time show. Even Prince's longtime friend and former girlfriend, Sheila E, spoke out against the idea prior to the show.
However, as Prince was from Minnesota, where the Super Bowl was held this year, Timberlake was determined to be the center of attention and do the tribute himself, rather than allowing a more appropriate artist to perform it. Timberlake found a deceitful way around not using a Prince hologram, by projecting a clip of the late singer performing his song "I Would Die 4 U." It gave the illusion of a hologram as it was projected onto a thin white sheet.
Prince did an interview in 1998 denouncing the use of holograms featuring deceased musicians. Prince Stated to Guitar World the use of holograms is "demonic." Therefore, it's not that the public is guessing. The man said it with his own mouth. For religious reasons, Prince did not like the idea of deceased musicians performing with the living, which is exactly what Timberlake did anyway. He disrespected the dead in dishonoring Prince's wishes.
The main plainly said he did not want this. So why would you defy him and over his religious views, and do so anyway. Who do you think you are.
Timberlake was being a hypocrite doing the Prince tribute. Prince disliked Timberlake over his behavior. Timberlake slammed Prince while he was alive and is now hypocritically pretending he is his number one fan. What a fraud.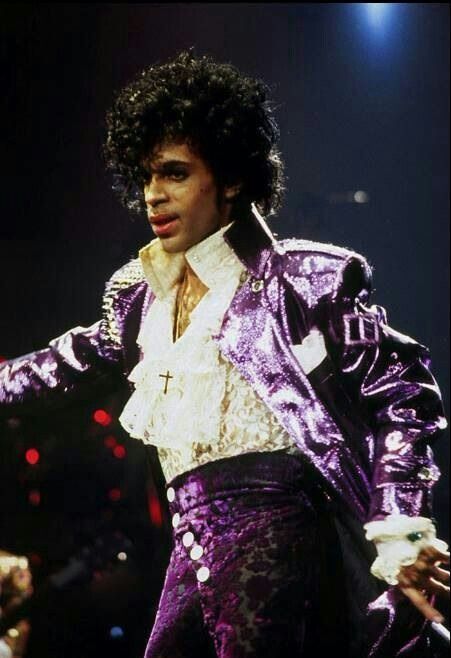 Prince

Timberlake knew Prince did not like him. In 1992 Prince released a song entitled "Sexy MF." In 2006 Timberlake released a song that is similar to it entitled "Sexy Back." The song was done by Timberlake and producer Timbaland, who have been sued many times for copyright infringement.

Prince's preexisting song states "You

sexy motherf**ker.. Timberlake's subsequent song states, "I'm bringing sexy back. You motherf***kers watch how I attack." Some of the musical accompaniment and melodies are similar as well. Prince doesn't like people copying him. No real musician likes that.

Prince took a dig at Timberlake for the copying by stating in an interview "Sexy never left." Then, pisstail Timberlake had the gall to insult Prince by mocking his height in lowing the mic and slamming him in the 2007 song "Give It To Me" with the lyric, "Don't hate on me just because you didn't come up with it."

Timberlake has not come up with anything. He stole so much from Michael Jackson, Prince, Boby Brown and Usher. Timberlake's group N'SYNC was also a carbon copy of the Backstreet Boys. He is not one to talk about originality. This is what I can't stand with some of these modern artists - they are completely delusional and arrogant.

I keep stating in articles that the current artists are not good people. They are very arrogant, greedy, mean spirited and evil. They like to try to get at people who've done them no harm. They also like to exploit others in greedy, inhumane ways. They have no respect for people's rights. There's something wrong with them. Why else would they do these evil things:

The moment Prince died, notorious copyright and trademark thief, Jay Z, began streaming the late singer's music on his failure of a site, Tidal, without permission, behaving like a dirty grave robber and vulture picking on the carcass of the dead. Jay Z is an untalented, thieving leech. He was hit with a lawsuit for copyright infringement filed by Prince's estate for streaming the deceased singer's music in violation of the law (Prince's Estate Sues Jay Z And Madonna's Tidal For Copyright Infringement). Timberlake, Jay Z, Madonna, Rihanna, Beyonce and Rita Ora, among other cultists in Hollywood, have this sick, criminal determination to steal people's work/copyrights and it is going to be their catastrophic downfall in the world.

Now arrogant Timberlake disrespects Prince as well and at the Super Bowl of all places. It wasn't about respect. It was Timberlake's ego showing off. He even started off the show by stating "Haters are gonna say it's fake." It was a dig at all the comments on Twitter denouncing Timberlake's decision regarding Prince. Once again, Timberlake is delusional. No one is hating on him. His actions are inappropriate and people denounced it with good cause. It was an ugly thing to do to a man who has passed away. Why does Timberlake think people online should applaud him for that. Is he that far up his own backside that he can't see that.

I'll say this, Timberlake was a fool to use and sing along with Prince's song and video footage. It showed up Timberlake as a weak artist, because Prince's music is a million times better. To play Timberlake's weak music, then one of Prince's strong songs, was an embarrassment to Justin. Prince was a real musician. Timberlake is a pretender. Looks like Prince had the last laugh after all.

Side Bar: Prince needs to come back from the dead, cut Timberlake, then go back again.

RELATED ARTICLE

Justin Timberlake And Producer Timbaland Sued By Cirque Du Soleil For Copyright Infringement