'Jersey Shore' Reality Star Mike 'The Situation' Sorrentino Pleads Guilty To Tax Evasion Charges
January 23. 2018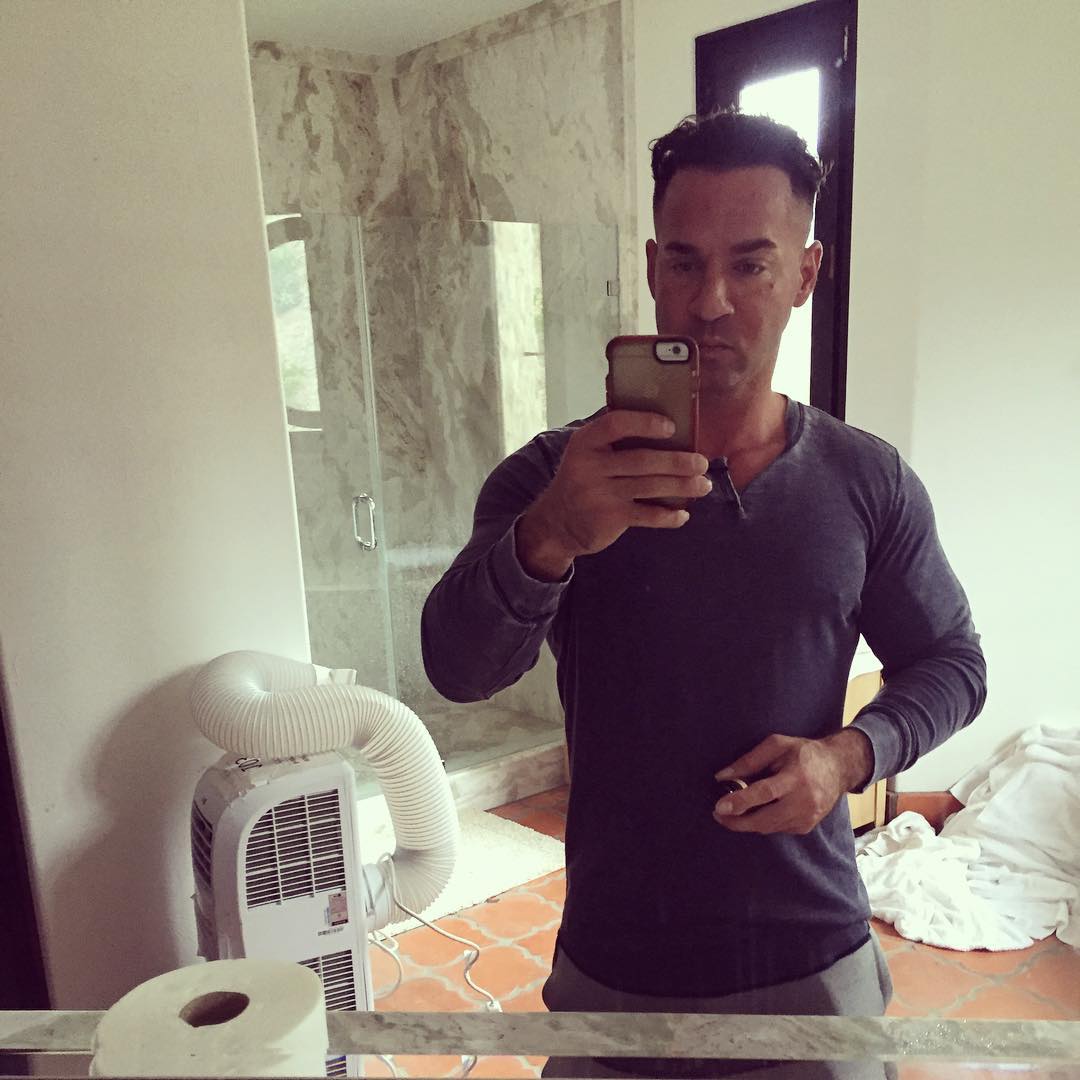 Mike Sorrentino
"Jersey Shore" reality star, Mike "The Situation" Sorrentino, 36, has pled guilty to tax evasion charges. He did so rather than risking a full trial and lengthy prison sentence for defrauding the U.S. government. His brother, Marc Sorrentino, pleaded guilty as well. The Sorrentinos were facing up to 30-years in prison for the tax evasion scam.
Under those circumstances, making a guilty plea and seeking leniency was the best choice. They could face up to 5-years in prison under the guilty plea. However, their lawyer Henry Klingeman, is working under the presumption the brothers will avoid prison. Klingeman stated to the press, "Typically, a defendant who has this type of plea agreement does not go to prison and we're hoping Mike is not an exception to that."
The Sorrentinos made $9,000,000 in income from public appearances and businesses they registered in relation to the reality show, but did not pay taxes on the money they derived from it. They opted to make small bank deposits in multiple accounts, in a failed attempt to conceal all taxable revenues from the United States Internal Revenue Service (IRS). Make no mistake, it was a deliberate tax scam engineered to defraud the government.
Sorrentino wrongly believed multiple $10,000 bank deposits would not be detected by the government as taxable income. However, the financial threshold regarding what goes unreported to the government is figures below $5,000. This rule was invented by the federal government due to the state I grew up in, Florida, specifically the city of Miami, having so many drug dealers and Mafiosos in residence openly laundering money in the 1980s. To wash the money from crimes such as selling cocaine, engaging in extortion, blackmail, assault and murder, criminals would buy expensive homes, cars, jewelry and open big bank accounts with compromised bankers willing to accept the illegal cash.
To counteract this criminal behavior related to racketeering and money laundering, the U.S. government made a federal rule requiring businesses such as banks, car dealers and real estate companies, among others, to report all financial transactions of $5,000 or more, as the problem was so obvious. Things were so out of hand in Miami, local banks would turn in massive amounts of surplus cash to the federal reserve (government), far exceeding all the other cities in America. In 1980, Miami sent a record $6 billion dollars in surplus cash to the Federal Reserve, much of it the proceeds from serious crime.
For example, during the 1980s, the average bank branch in America was turning in a few hundred thousand dollars in excess cash to the Federal Reserve. Many Miami bank branches were turning in millions of dollars in excess cash to the federal reserve. Yes, the money laundering was that apparent. Therefore, the government has watched these matters very closely for years and has a strict detection system in place that is not easily foiled. There are Ivy League graduates working in the banking industry who have failed to foil it. Therefore, you with your reality show education will not foil it.
RELATED ARTICLE
"Jersey Shore" Star Mike 'The Situation' Sorrentino Indicted By The IRS On Tax Fraud Charges