Jealous Jay-Z Acts Like Rihanna Is His Wife While Beyonce Sufferers Fake Pregnancy Rumors
September 10. 2011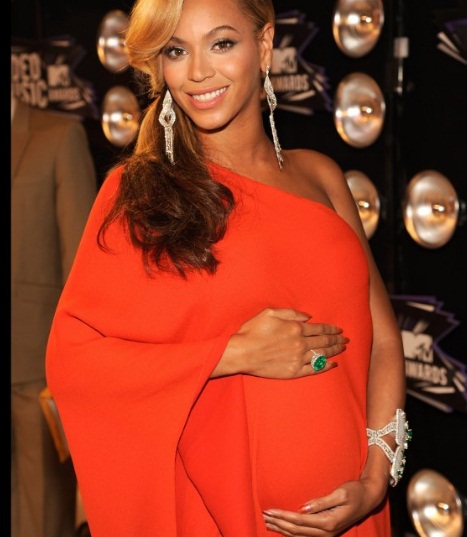 How did Beyonce go from this...
Rapper Jay-Z, has reportedly fired recording artist, J Cole, from his Roc Nation subsidiary label, for having made a sex tape with his mistress, Rihanna. Hustler is trying to release the alleged sex tape, which has infuriated Jay-Z, who is married to singer, Beyonce, but is acting like Rihanna is the one that is his wife (Rihanna And Her Opening Act J Cole Have A Sex Tape).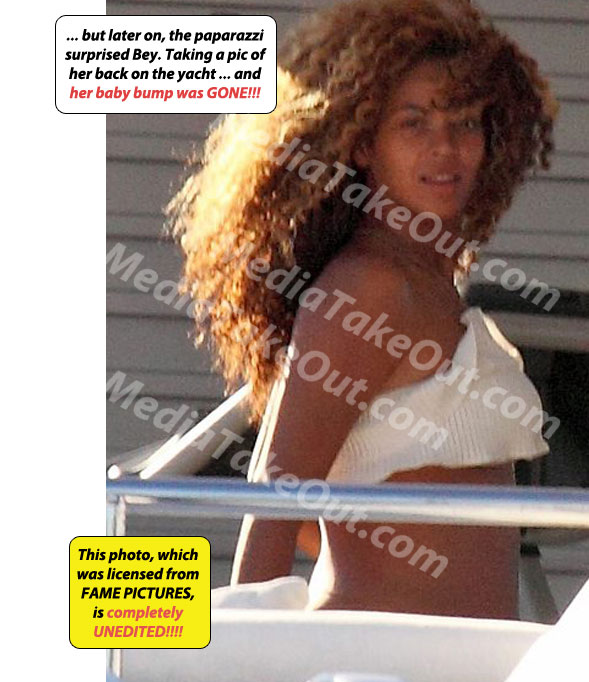 ...To this in one week - where did the baby bump go?
Jay-Z also constantly insults and tries to sabotage the career of the love of Rihanna's life, felon, Chris Brown, after he beat her in a well publicized incident. Jay-Z spends more time with Rihanna and often looks glum when he is around his wife.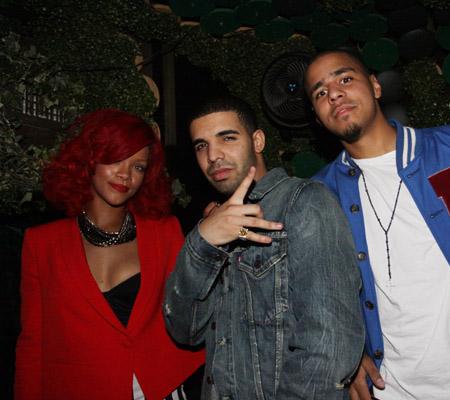 Rihanna, Drake and J. Cole
Meanwhile, Beyonce, who is pregnant with Jay-Z's child, is suffering from damaging rumors online, via several high profile blogs, claiming she is not really pregnant and made the claim for publicity and sympathy when her album "4" flopped. These blogs cite photos of Beyonce last week with a flat stomach while bouncing around on vacation.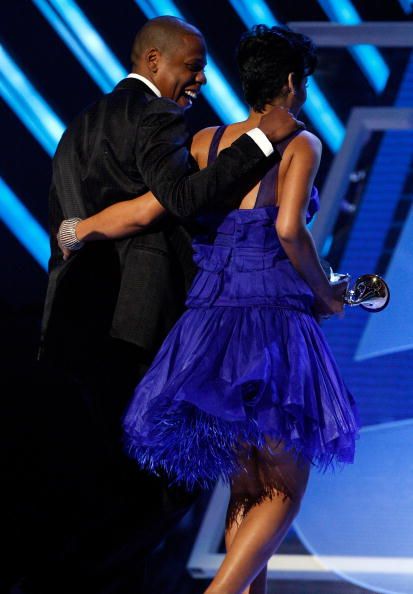 STORY SOURCE
Beyonce's Got An Incredible Shrinking Belly
RELATED ARTICLES
One Of Jay-Z's Sex Partners Insults His Wife Beyonce On Twitter
Is Jay-Z Cheating On Beyonce Again
Beyonce's Dad Sues For Being Fired Over Stealing From Her
Beyonce Steals Again But This Time From Sam Cooke, En Vogue & A European Artist
Beyonce Knowles Settles Copyright Infringement Case
Producer: Beyonce Stole Credit For Bootylicious
Beyonce Keeps Stealing From The Braxton Family
The FBI Corruptly Granted "Sovereign Immunity" In The Aisha v. FBI Case
Sony Music Making Excuses For Beyonce's Album Flopping