Jay Z's Mistress Bridget Kelly Treacherously Goes After Married Basketball Player Daniel 'Booby' Gibson On Love And Hip Hop Hollywood
October 4. 2017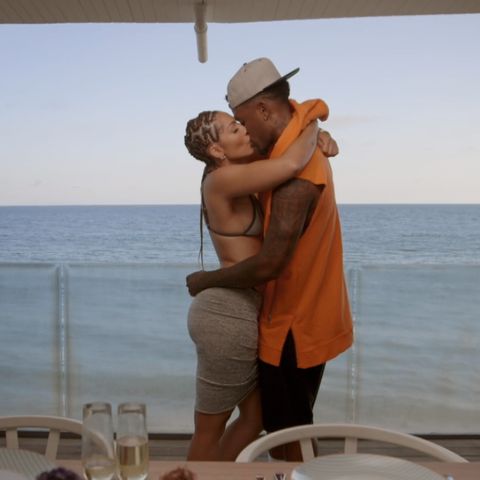 Bridget Kelly and Daniel Gibson kissing. Disgraceful!
Previously, the Judiciary Report wrote about rapper Jay Z, cheating on wife, Beyonce, with singer Bridget Kelly (intimate dinners, meeting up in hotels), among others. Jay Z's affair with Bridget led to her having to abruptly flee his Roc Nation company in 2014. She wasted years at Roc Nation and her career suffered for it.
Daniel Gibson kissing singer Brooke Valentine. Disgraceful again!
Bridget is struggling to launch a full length album and is using the reality show "Love And Hip Hop Hollywood" as a means of recording new music and gaining exposure, as she did not make a lot of money from her time at Roc Nation and was dependent upon Jay Z for funds and gifts. However, she's gaining another kind of exposure again...in the bedroom.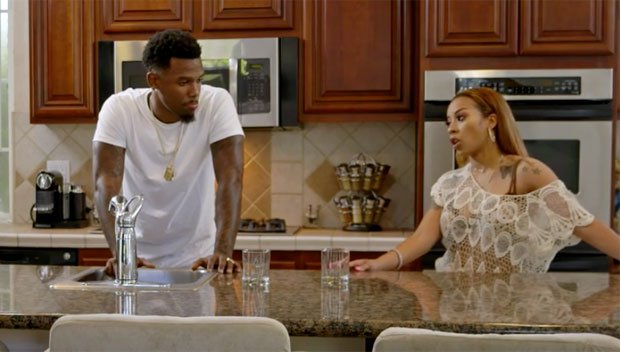 Daniel Gibson and wife Keyshia Cole, who could not be happy seeing her husband kiss two different women on the show. It is compounded by the fact she is still in love with him.
Kelly is after another woman's husband on "Love And Hip Hop Hollywood." Kelly went away on a trip with singer Keyshia Cole's estranged husband, Daniel 'Booby' Gibson, who is a basketball player. Kelly was seen kissing Gibson on a boat. This is after deceitfully discouraging friend Brooke Valentine from seriously dating the injured athlete. Bridget's advice to Brooke was clearly self-serving. It's more proof that you just can't trust some people...both Bridget and Booby. One minute he is stating he loves Keyshia, then the next he claims he's in love with Brooke, now he's messing with Bridget.
RELATED ARTICLES
Keyshia Cole Is Still In Love With Her Estranged Husband Daniel 'Booby' Gibson While Brook Valentine And Hazel E Chase After Him
Entertainers Like Birdman, Lil Wayne, Young Thug And Keyshia Cole Are Putting Their Sexual Health At Risk Via Promiscuity
What Really Happened Between Hazel E And Keyshia Cole's Husband Daniel 'Booby' Gibson
Keyshia Cole's Husband Is After Singer Brook Valentine On 'Love And Hip Hop Hollywood'
Daniel 'Booby' Gibson And Safaree Embarrass Hazel E On 'Love And Hip Hop Hollywood'