Harvey Weinstein Who Was Once Worth $400 Million Does Not Have The Money To Pay His Child Support
January 15. 2018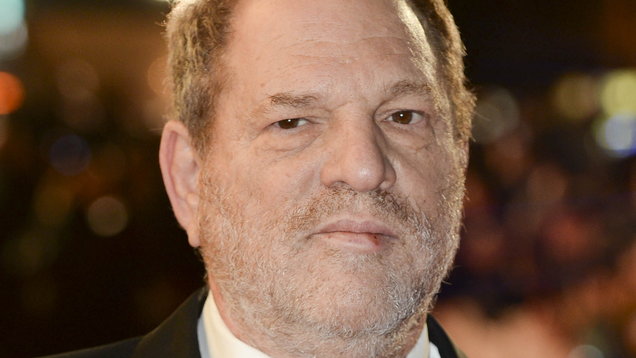 Harvey Weinstein
Just 4-months ago, crooked, sexually depraved Hollywood movie producer Harvey Weinstein was worth $400,000,000 and was a top figure running Hollywood with his own movie studio. Fast-forward 4-months and he has been fired from his own company, kicked out of Hollywood boards and organizations, had his honorary degree revoked, has been sued for millions by many people and is under criminal investigation in multiple countries for sexual assault and rape.
Weinstein must think he is having a nightmare of global proportions, regarding his current self-inflicted predicament. However, he has been a nightmare for many people he sexually and financially exploited against their will, in criminal acts worthy of many years imprisonment. You reap what you sow.
Now comes word via the Times of London newspaper that Weinstein does not have the money to pay child support to his ex-wife, Eve Chilton and estranged wife, Georgina Chapman, who has filed for divorce in light of rape allegations against him, made by many women. Weinstein is seeking a one year delay on paying $5,000,000 to Chilton for their three daughters, ages 14-22, who have been completely disgraced by his sick behavior.
Chapman is also making financial claims for her two preteen children with Weinstein, after announcing she is divorcing the perverted producer. However, Weinstein busy trying to liquidate all his assets, which includes movie copyrights, three homes, cars, jewelry and art work.
RELATED ARTICLES
Madonna Is Criminally Committing Charity Fraud Using Malawi's Name To Raise $100,000,000 In Donations And Only Using 5% Of The Money On The Impoverished African Nation Keeping The Rest For Herself
New York District Attorney Cyrus Vance Looked The Other Way To Harvey Weinstein's Crimes In 2015 Due To Pressure From The FBI And Obama White House And A Bribe
Barack Obama, Michelle Obama And Hillary Clinton Slammed For Their 'No Comment' On Harvey Weinstein Finally Issues Statements
Madonna's Kabbalah Cult Is A Threat To British National Security (Harvey Weinstein, Rupert Murdoch, Kevin Spacey)
Harvey Weinstein Sexual Assault And Rape Victims Speak Out About Not Being Invited To The Golden Globes
Harvey Weinstein's Fall From Grace As Sexual Harassment And Charity Fraud Claims Surface