Harvey Weinstein Is No Different From Appalling Industry Men Like Jay Z And LA Reid Who Sexually Harass Women While Threatening Their Careers
October 7. 2017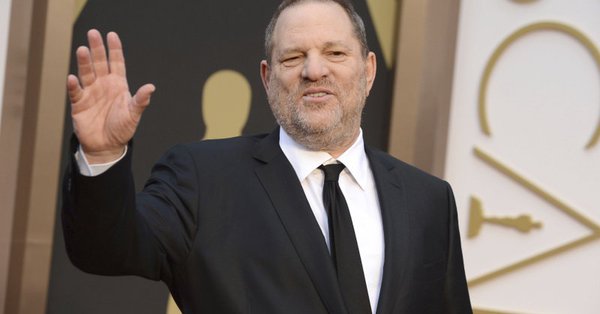 Harvey Weinstein
Harvey Weinstein is one of many sexual predators in Hollywood. L.A. Reid was recently fired after his chronic acts of sexual harassment got Sony Music hit with a massive lawsuit from his exasperated and offended assistant. One of the worst sexual predators in music is rapper Jay Z. He thinks himself some big shot executive, but he is an idiotic thief and thug. From the time singer Rihanna was 16 and he in his 30s, he began sexually harassing her. Jay Z did the same to a then 16-year-old rapper, Foxxy Brown. He also sexually pursued a 16-year-old rapper/singer Tearri Mari. Jay Z has had sex with rapper Amil and singer Bridget Kelly in exchange for career favors.
Jay Z also has sex with singer Rita Ora in exchange for career favors. Rihanna and Rita Ora's careers have been solely based on sexual favors to Jay Z, as well as male and female music and film industry members. Jay Z has pimped them out to people in the entertainment and sports industries, like two prostitutes, for career advancement and that of his crappy company Roc Nation. I know for a fact he sends them to different music producers and directors with the stipulation they will be given songs and roles in exchange for having sex with said people. A few of the producers bragged about it in the industry. Bisexual, married Jay Z arranges this garbage, then has the nerve to call himself a businessman. He's a pimp. He runs his so-called company Roc Nation through prostitution, copyright theft, bribery, payola, rigging, racketeering, threats and violence if people do not do what he demands.
There are also gay male executives who target young men in the industry. Hollywood is largely run by gays. I know of allegations regarding music executive David Geffen propositioning young males in the industry. Just because you're gay does not make it okay. Gays in Hollywood are using their sexuality as an excuse to do whatever they feel like, then claim themselves an endangered minority group when their conduct is called into question. However, some gays in Hollywood are doing terrible things to innocent people that is not acceptable conduct from anyone, gay or straight.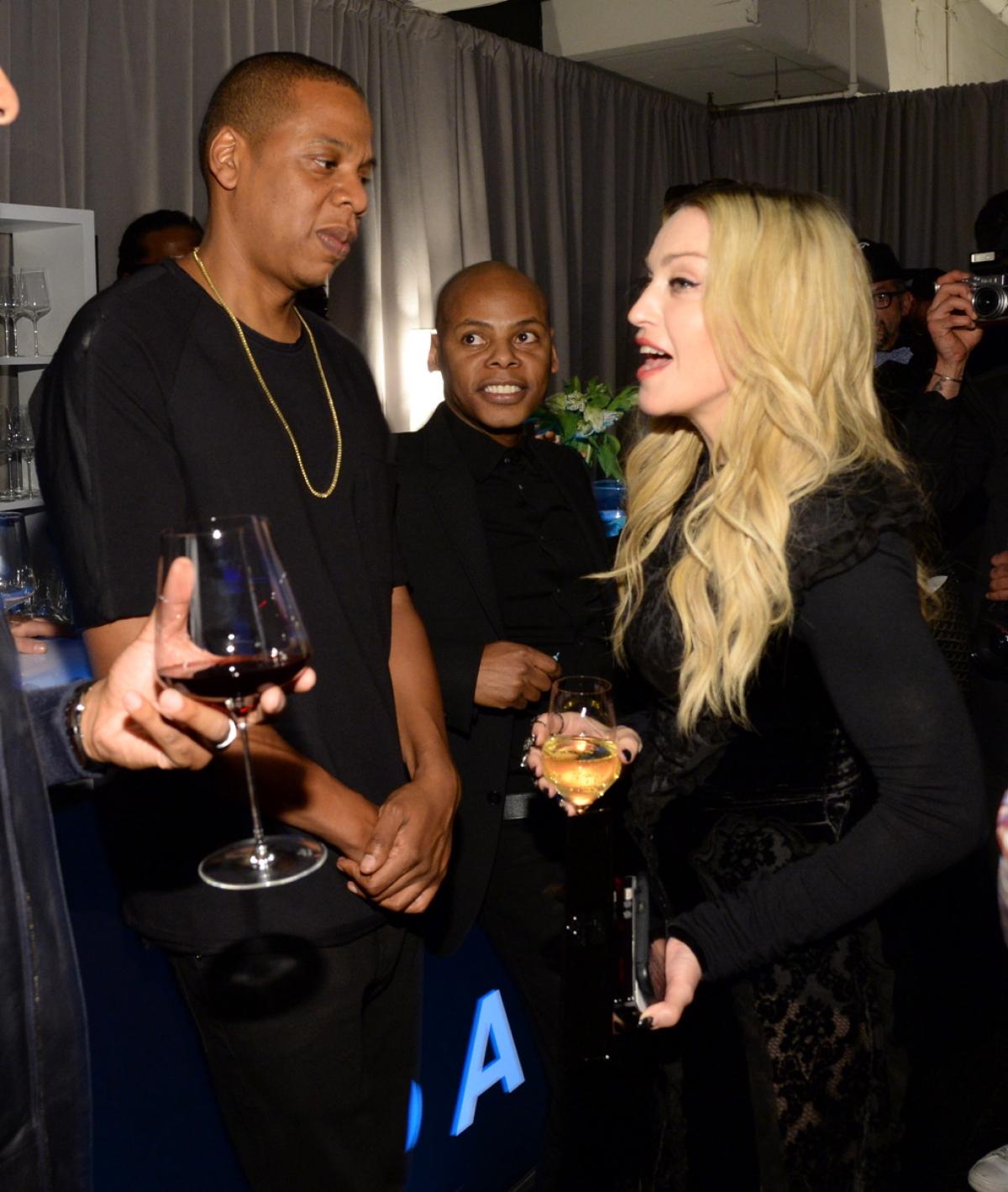 Jay Z and Madonna, who are Kabbalah cult members that messed with Rihanna and Rita Ora is separate incidents individually, promising the younger entertainers career advancement
Hollywood is a cesspool. I don't advise anyone go into that industry. They are cowards who hire private investigators like the now incarcerated mobster Anthony Pellicano to spy on, abuse, threaten and assault innocent people they insanely target for nonsensical, arrogant and self-serving reasons. There exists so much sexual debauchery in Hollywood that most of them have had sex with each other and sometimes at orgies and threesomes. Many in Hollywood speak as though sexually transmitted diseases are no big deal, when they are a big deal, as they can kill, cause cancer and infertility.
People should not have to get on their knees in so-called business offices and perform sex acts on executives, who often have sexually transmitted diseases, in exchange for a record deal, song or acting role. However, it happens on a regular basis in Hollywood. This is how they do business and it is disgraceful. Some of them target underage teens and adults alike. Some of your favorite stars also have HIV from living the Hollywood lifestyle, but hide it to protect their brand, while telling you to follow their promiscuous example of sexual recklessness they label liberation.
It really should not be like this. People have a dream of becoming an entertainer, then get turned into male and female prostitutes. Hollywood is the most unprofessional entity on earth to conduct business in this manner. They are not real businesspeople to do this. People should not be coerced into sex with others in support of their careers. It's illegal. However, the FBI and Congress are too corrupt to do anything about it. In fact, there are select members of the FBI and Congress who have been sexually serviced by Hollywood entertainers.
RELATED ARTICLES
'Real Housewives Of Potomac' Reality Star Monique Samuels Almost Became A Famous Rapper But The Casting Couch Impeded Her Career Much Like It Did To Other Young Talent
Joe Budden Calls Antonio L.A. Reid A Sexual Predator Who Repeatedly Asked 18-Year-Olds At Record Company For Sexual Favors
Antonio 'LA' Reid Forced Out At Epic Records And Sony Music For Sexual Harassment And Financial Embezzlement
T-Boz Of TLC Says She Is Not Surprised LA Reid Is In Trouble For Sexual Harassment