Harvey Weinstein Has Been Envious Of The Good Looking Actors He Worked With And Forcefully Sought The Same Female Attention For Himself (Video)
November 21. 2017
Disgraced Hollywood film producer, Harvey Weinstein, is currently under criminal investigation in two nations for rape and sexual assault. Weinstein has been using his post in the entertainment industry and fashion business via the Marchesa clothing line to bully, rape, sexually assault and sexually harass defenseless women.
For years Weinstein has been envious of the famous, good looking actors he has worked with or befriended, such as George Clooney, Matt Damon and Brad Pitt. Weinstein witnessed in envy as women threw themselves at these actors, among others, and thought he should be the recipient of such female attention. However, he, like rapper and fellow Kabbalah cult member, Jay-Z, is unattractive, which made it difficult to draw that level of female attention. Another unattractive one, the rabbi of the Kabbalah cult, Yehuda Berg, is also a rapist.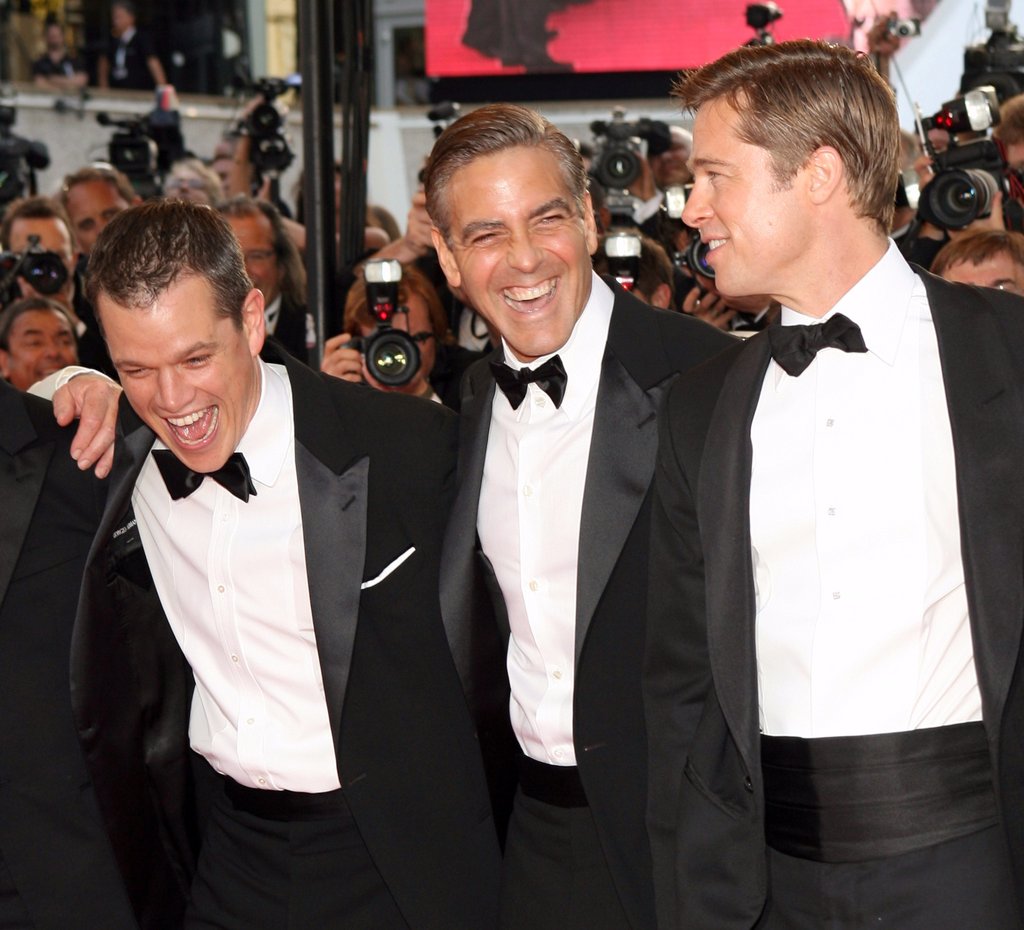 Famous actors Matt Damon, George Clooney and Brad Pitt on the red carpet. It was reported last month that actor Brad Pitt confronted and threatened Weinstein after the movie executive sexually harassed his girlfriend at the time, actress Gwyneth Paltrow. In a separate incident, Weinstein sexually harassed Pitt's second wife, Angelina Jolie, in the 1990s and she has come forward to speak out about his behavior during the current scandal enveloping the disgraced movie producer.
Clooney and Damon recently spoke of how Weinstein would privately brag to them about having sex with famous women, which shocked the actors. Clooney and Damon stated they knew the famous women in question and were shocked they would have sex with Weinstein (cause he's not hot). However, the sex was not consensual. Weinstein omitted that part of the stories. Weinstein has been going around raping famous actresses and unknown women, then bragging about the sex to his famous male friends, in trying to prove something to them. That's very sick and twisted.
I've seen industry men do that, in telling their friends lies that they engaged in some sort of sex act with a beautiful woman, in trying to impress their male pals, then the story gets back to the woman who never even met them. However, Weinstein took it to new heights. Where some lie to look cool in front of their male friends, Weinstein actually raped these women off then bragged like it was consensual. That is highly disturbing.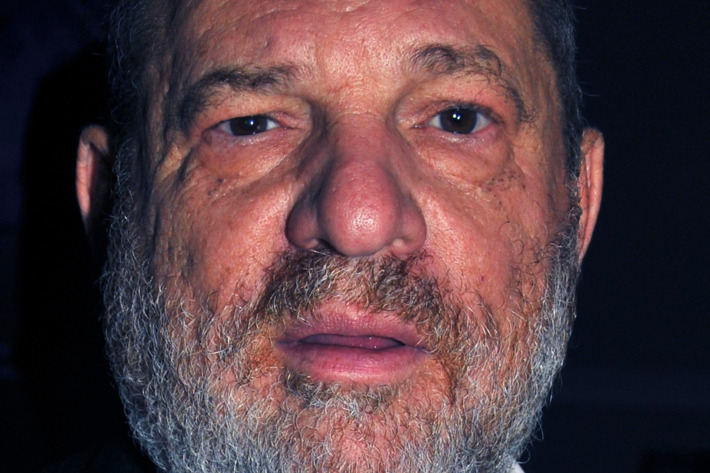 Women were not clamoring to get into Harvey Weinstein's bed and he remedied that in the worst way possible...by force
The thing is Weinstein could have unethically and immorally stuck to paying prostitutes and escorts to have sex with him. However, famous actresses with careers and money, are usually looking to date some handsome hunk, often a famous man and have no interest in having sex with an unattractive executive old enough to be their dad or granddad. It just doesn't work that way. Established actresses will resist the casting couch. This led to Weinstein acting like maniac stalking people and banging down their doors, leaving helpless women cowering in fear on the other side of the door.
For years on this website I have repeatedly referred to Hollywood as a modern day "Sodom and Gomorrah." The conduct of Weinstein, among others is so much like "Sodom and Gomorrah" in the Bible where depraved men would engage in many terrible acts, among them angrily and violently banging on the doors of terrified people, demanding to have sex with them against their will. They go around Hollywood and other places groping people without permission. With no prompting or warning, a number of Hollywood denizens, particularly the men, have been known to quickly grab and sexually jump on people like psychotics with no impulse control. This is standard behavior for them and it alarms the rest of the country and the world. It needs to stop. Criminal prosecutions need to go forward to rid the industry of this horrible scourge.
RELATED ARTICLES
New York District Attorney Cyrus Vance Looked The Other Way To Harvey Weinstein's Crimes In 2015 Due To Pressure From The FBI And Obama White House And A Bribe
Hollywood Executives Like Harvey Weinstein Who Cross The Line Into Sexual Harassment And Rape In The Workplace Inflict A World Of Harm On Their Victims
Harvey Weinstein Is No Different From Appalling Industry Men Like Jay Z And LA Reid Who Sexually Harass Women While Threatening Their Careers
Barack Obama, Michelle Obama And Hillary Clinton Slammed For Their 'No Comment' On Harvey Weinstein Finally Issues Statements
Harvey Weinstein Could Lose The Weinstein Company As Filmmakers Bail In The Face Of Rape And Sexual Assault Scandal
Harvey Weinstein Removed A Woman's Tampon And Sexually Assaulted Her During Her Period Via Oral Sex
Harvey Weinstein Sexual Assault And Rape Cases Shows The Pattern Of Bribery Hollywood Operates Under
Weinstein Company Hemorrhaging Money And First Film Flops After Harvey Weinstein Rape Scandal
Harvey Weinstein's Fall From Grace As Sexual Harassment And Charity Fraud Claims Surface
Harvey Weinstein Labeled A Rapist Confirming Previous Site Claims
Harvey Weinstein In Serious Financial Problems