Harvard Kicks Out 10 Students Over Racist Social Networking Posts On Facebook
June 5. 2017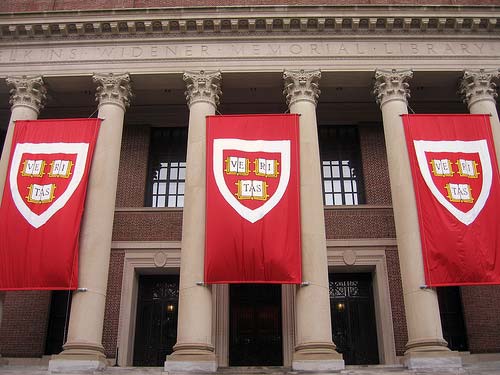 Harvard
The Judiciary Report has repeatedly warned the public to be careful of what they write on social networking, whether one is famous or not and it is with good reason. A sad story appeared in the news today, regarding American ivy league school Harvard University, rescinding the admission letters issued to 10 students, due to comments they made on Facebook.

Facebook
The 10 students were accepted to Harvard and received their admission letters, much to their delight and that of their families. However, they started a Facebook group filled with racist comments and photos. Harvard found out about the social networking page on Facebook and booted the students from the school, before they could even attend their first class in the fall. To get into what is often considered the top school in America, then get kicked out before day one, is a regrettably mistake. So is being a racist. Do better.
STORY SOURCE
Newspaper: Harvard pulls student offers over online comments
5 hours ago The Associated Press — BOSTON (AP) — At least 10 students who were accepted to Harvard University had their admission offers revoked because they made offensive comments online, the university's student newspaper reported. The Harvard Crimson reported that some students in the incoming freshman class created a private Facebook group in December where they traded images and messages that were often sexually explicit and sometimes mocked racial minorities.
One commenter called the hypothetical hanging of a Mexican child "piñata time," according to The Crimson. Others made jokes about the Holocaust, sexual assault and child abuse. Harvard spokeswoman Rachael Dane declined to comment, saying Harvard doesn't discuss the admissions status of individual applicants. The university tells accepted students that their offers can be withdrawn if their behavior "brings into question their honesty, maturity or moral character," among a variety of other reasons...
RELATED ARTICLES
Producer Teddy Riley Lays Down The Law On Soulja Boy Regarding His Daughter (The Dangers Of Putting Too Much Private Info On Social Networking)
Be Careful Of What Your Kids Post Online As Parents Are Being Sued And Losing In Court
Woman Busted In The Chimney Of Man She Met Online Who Broke Up With Her (Video)
People Are Getting Themselves Into Trouble On Social Networking