Former U.S. President Barack Obama Gave $220 Million In Taxpayer Money To Palestine Right Before Leaving Office Against Congress Orders
January 24. 2017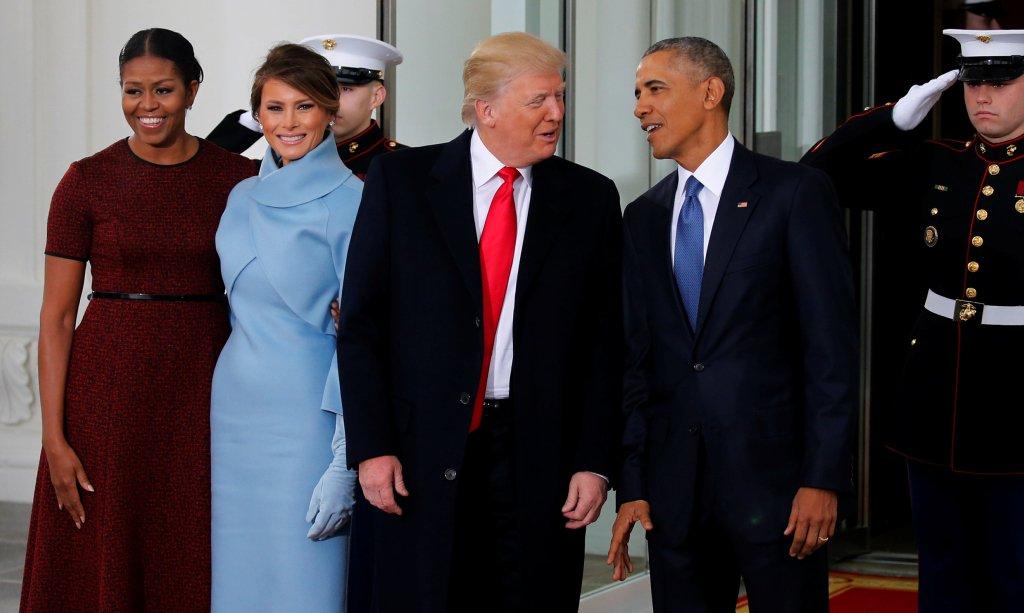 Former First Lady Michelle Obama, First Lady Melania Trump, President Donald Trump and former president Barack Obama. Before Obama handed over the White House to Trump, he spent $220,000,000 in taxpayer money on Palestine, now a part of the $9 trillion in debt he added to America with reckless spending.
Former president, Barack Obama, has come under fire, as it has been revealed he gave Palestine $220,000,000 in U.S. taxpayer money, right before he left office this month, against the orders of Congress, who opposed the request. Well, Obama did it anyway, giving the money to the Palestinian Authority and is being slammed for it. Some on social networking and in newspaper feedback sections online are referring to Obama's behavior as treason.
This is not against Palestine, who I hope will come to a proper peace accord with Israel, but as the Judiciary Report has stated in the past "charity begins at home" and nations should put their own countries first. There are over 40,000 homeless veterans in America and the VA is in dire need of a complete overhaul. While in office Obama kept cutting and withholding funding from needy people and institutions in America, claiming budget constraints, yet on his last day in office, gives Palestine $220,000,000.
STORY SOURCE
Revealed: Obama defied Congress to hand $220 MILLION to Palestinians in dying hours of his time in office - and gave millions for climate change too
Published: 16:43 EST, 23 January 2017 | Updated: 00:22 EST, 24 January 2017 - Officials say the Obama administration in its waning hours defied Republican opposition and quietly released $221 million to the Palestinian Authority that GOP members of Congress had been blocking.
A State Department official and several congressional aides said the outgoing administration formally notified Congress it would spend the money Friday morning. The official said former Secretary of State John Kerry had informed some lawmakers of the move shortly before he left the State Department for the last time Thursday. The aides said written notification dated Jan. 20 was sent to Congress just hours before Donald Trump took the oath of office.
In addition to the $221 million for the Palestinians, the Obama administration also told Congress on Friday it was going ahead with the release of another $6 million in foreign affairs spending, including $4 million for climate change programs and $1.25 million for U.N. organizations, the congressional aides said...