Floyd Mayweather Is Having Money Problems And Is In Financial Trouble With The IRS As Predicted Previously On This Site
July 11. 2017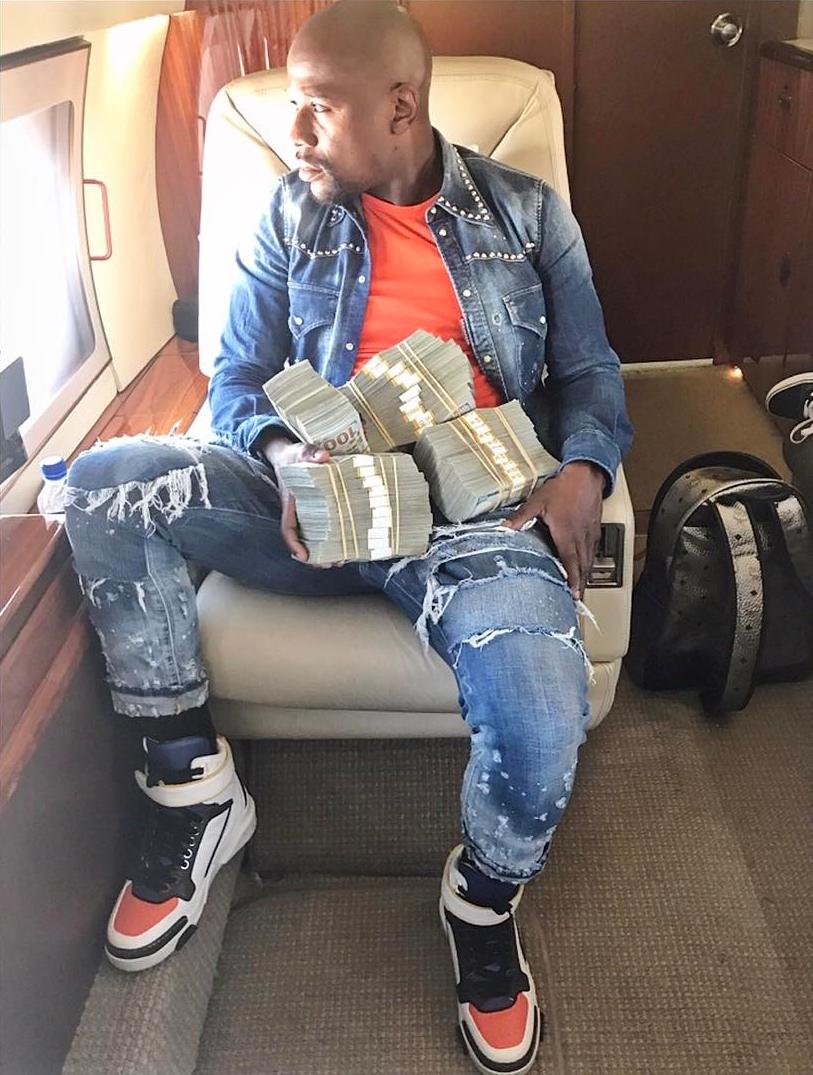 Floyd Mayweather
Despite being the top grossing fighter in boxing, Floyd Mayweather, is in serious financial trouble and it is due to lavish spending and tax evasion. He has not been paying his taxes, as far back as 2015, when he made millions off the Manny Pacquiao fight. News leaked this week that Mayweather is in court with the Internal Revenue Service (IRS), owing the U.S. government millions of dollars in back taxes. Mayweather previously mocked Pacquiao for allegedly owing taxes.
Mayweather lives a very extravagant lifestyle. The IRS will take this into consideration in pursuit of the money owed to the government. If he is not careful, the IRS will conduct a surprise raid and begin to seize his assets if he does not pay the back taxes owed. They are now conducting surprise raids on homes and businesses without court orders for forfeiture of assets. I read about such a case last week.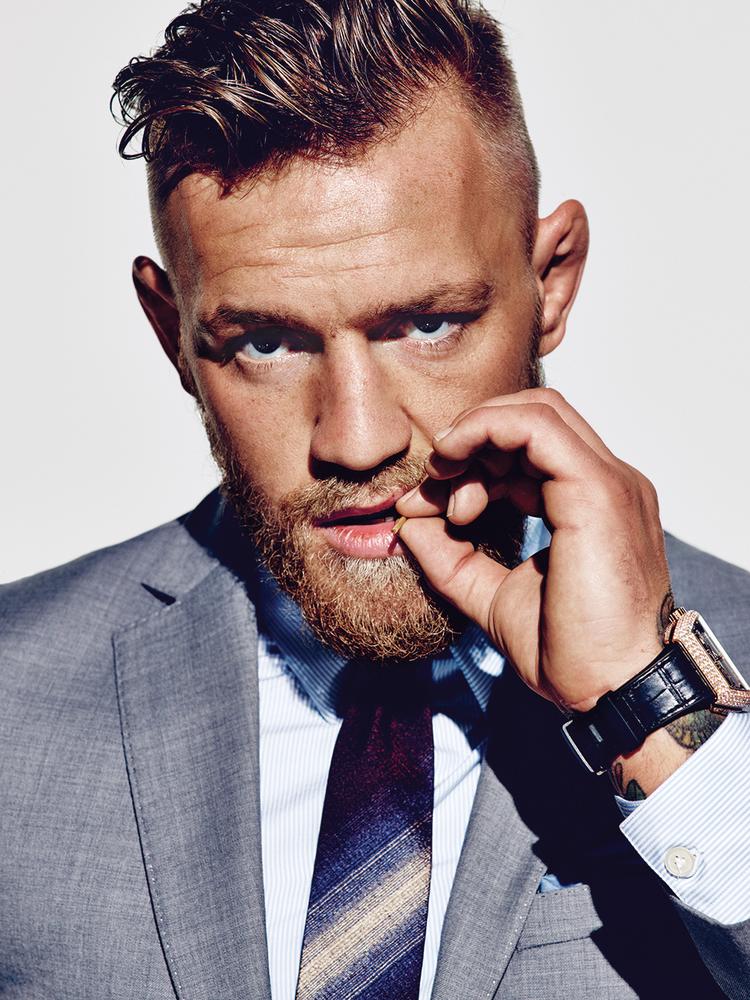 Conor McGregor
Mayweather argues his assets are "restricted and illiquid" assets. Much of Mayweather's money is tied up in real estate, which can be risky, especially when the market declines and you end up with property that is over valued. One can lose millions in this manner, as it means paying more for property than it is actually worth.
I recently commented on Twitter that Mayweather is fighting MMA star Conor McGregor for money reasons and due to the fact boxing is on the decline. The fight is not unprecedented. Prior to rumblings about a potential Mayweather vs. McGregor fight, I wrote about something similar Muhammad Ali did in the 1960s (Floyd Mayweather Seriously Considering Fighting Conor McGregor But What Would Be The Ring Rules). Mayweather has come out of retirement because he needs the money.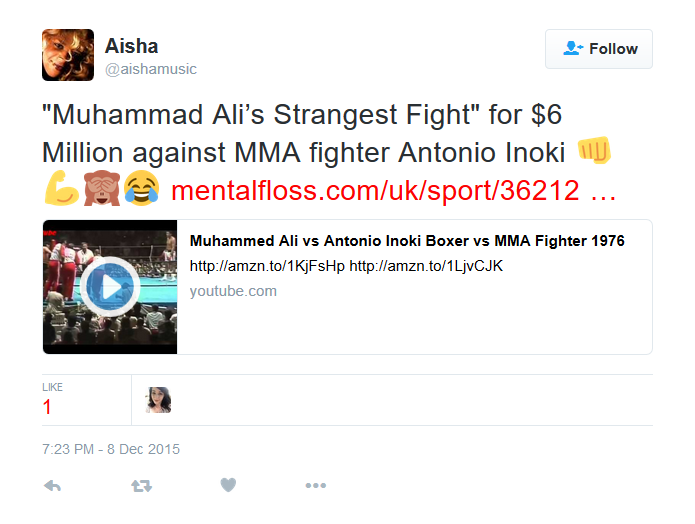 My December 8, 2015 tweet on my Twitter page about boxing vs. MMA prior to Mayweather and McGregor discussions on fighting each other in the ring. Mayweather vs. McGregor was announced this summer.
Just last week I also wrote on this site about Mayweather and the fact entertainers and athletes must take taxes into consideration, regarding calculating net worth. Mayweather has not only been overspending, he has also spread himself too thin with too many business ventures and financial obligations. The IRS is permitted by law to seize and close Mayweather Boxing Gym, Mayweather Promotions, his strip club, homes, vehicles and bank accounts to satisfy the debt if he does not pay what is owed.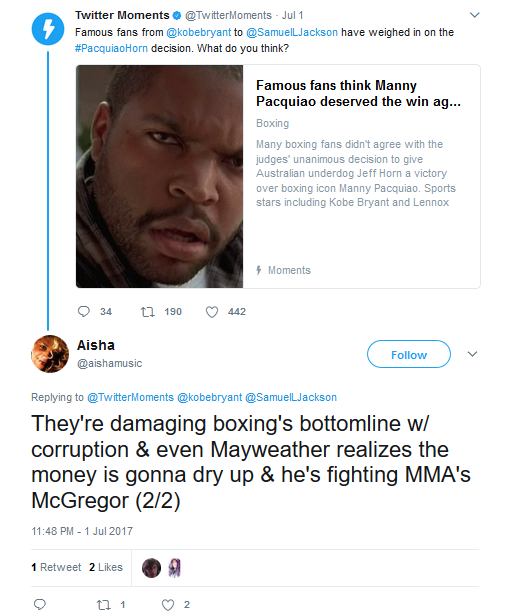 My July 1, 2017 tweet on my Twitter page about Mayweather and the money drying up
For the past 4-years I have been warning on this website about Mayweather's wild spending and that it was going to catch up with him (Mayweather's Money - A Break Down Of His Massive Spending That Could Make Him Broke). The day has arrived...
STORY SOURCE
Conor McGregor: Floyd Mayweather 'should have paid his taxes and stayed retired'
Jul 10, 2017, 8:52pm EDT - Conor McGregor reignited the war of words early. The world tour hasn't even started yet and Conor McGregor is already taking his shots. "The Notorious" responded to an ESPN report that Floyd Mayweather Jr. is asking for a reprieve from paying taxes until after the two men fight in a video interview with TMZ on Monday.
The TMZ reported ask McGregor if he thinks Mayweather needed to fight him to pay off the IRS and the reply was a typical one from the Irishman, rife with f-bombs. "I don't give a f*ck what he did," McGregor said while shopping in Beverly Hills. "I don't give a f*ck. I don't care what he done. He should've stayed retired. He's f*cked now. That's the god's honest truth. He should have paid his taxes and stayed retire. And kept my name out of his f*cking mouth...
Conor McGregor Says Floyd Mayweather Should Have Paid His Taxes, Stayed Retired
July 10, 2017 - Ahead of their Aug. 26 fight, Conor McGregor used Floyd Mayweather Jr.'s tax situation as an opportunity to get a dig in on his opponent. "That's gotta sting," McGregor said in an interview with TMZ Sports. "... He shoulda paid his taxes and stayed retired and kept my name out of his mouth" (Warning: Video contains NSFW language):
On Monday, ESPN.com's Darren Rovell shared a report from Law360's Bryan Koenig that stated Mayweather asked the federal government to wait before collecting the taxes he owes from 2015. Rovell noted that failing to pay taxes on time generally results in a 0.5 percent penalty for every month the taxes are overdue. Mayweather would then owe the government 7.5 percent in addition to his overdue taxes, which Koenig didn't identify.
In the petition they filed on Mayweather's behalf, his representatives wrote the boxer has a "significant liquidity event scheduled in about 60 days" that will help him pay his outstanding tax bill, per Koenig, which is almost certainly Mayweather's bout with McGregor...
RELATED ARTICLES
Floyd Mayweather Seriously Considering Fighting Conor McGregor But What Would Be The Ring Rules
Mayweather's Money - A Break Down Of His Massive Spending That Could Make Him Broke