Florida Power And Light (FPL) Sending Unsafe Electricity Into People's Homes Due To Inadequate Security And Breaches By Hackers
May 25. 2017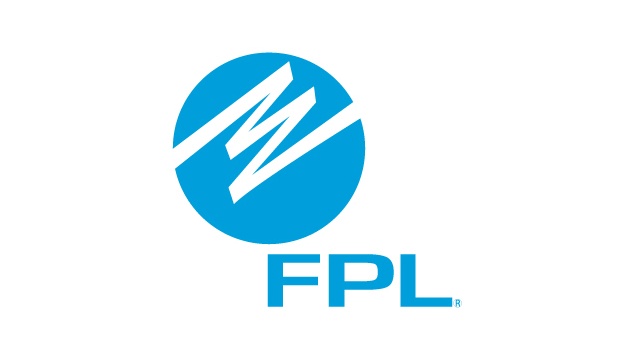 Florida Power & Light, informally known as FPL, is Florida's supplier of electricity. Due to the human rights abuses that have occurred in this Madonna case, I became acutely familiar with a terrible problem plaguing victims of stalking perpetrated by hackers, among others, known as "electronic harassment." This occurs when a hacker targets the power grid to tamper with the level of electricity going into a house or apartment. It creates massive power surges in targeted homes, destroying electronics and appliances. It can also start fires that can turn deadly.
Previously, I wrote about FPL and I having a conflict, due to dirty Madonna and one of her deranged, racist, death threat spewing hackers, Randy Vaughn, who works for electric company, Fluor, in South Carolina, where the lunatic specializes in directing current/electricity, hacking not only my computers, but Florida Power & Light's power grid, to send an excessive amount of electricity into my home. The incident destroyed thousands of dollars in electronics and appliances. I began litigation talks and FPL, who initially did not want to pay to repair and replace several thousand dollars in electronics and appliances belonging to me, later settled prior to the lawsuit being filed (see redacted settlement agreement by clicking here).
However, a couple years later, the problem happened again, but at another property, which unquestionably shows I am being targeted by Madonna and her hacker. The most recent time, where FPL again does not want to pay to replace thousands in my damaged electronics and appliances, the strange and loud power surges destroyed and damaged items that were virtually new. I was using the microwave and it began emitting smoke, sparks and fire. I could have been electrocuted and the place could have caught on fire.
I had to immediately unplug the microwave (when this happened at my previous home, a television began catching on fire and had to be quickly plugged out). The more recent incident, destroyed a big screen television, laptop screens (burned up the LCD) and computer keys (began sticking) and burned/warped the plastic casing of a surge protector, among other things.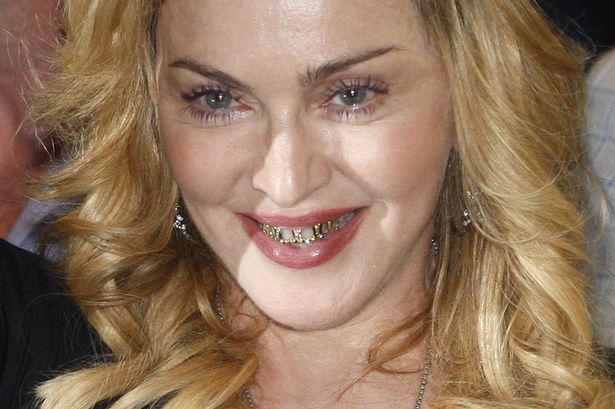 Sick, vile looking Gremlin Madonna. She's an old madwoman commissioning crime in a cult, the Kabbalah Center, which the New York Post newspaper described as fraudsters ripping off and abusing innocent people.
I think the main thing Madonna's hacker was targeting in the more recent incident is my external hard drive housing a fortune in newer, unreleased copyrights and patents, they've psychotically tried to get their hands on to steal its content. I have kept my newer forthcoming patents (pharmaceutical drugs) and other unreleased intellectual property such as new songs, videos, movie scripts and books, among other things, offline on a external hard drive, due to Madonna's criminal acts of commissioned hacking to commit copyright infringement, as she has stolen from others every single project she has put out.
Madonna's demonic hacker damaged the valuable external hard drive via massive power surges. They need to be thrown in prison for targeting and damaging a drive with unreleased life saving pharmaceutical patents on it. They are a damn disgrace. While I do have back up copies of my unreleased patents and copyrights on DVD-ROM discs, some of my science files I use to think and calculate, personal medical files and family photos are on the drive, necessitating a costly data recovery ($1,000). I am a very busy person. I have a lot of paperwork to do six days a week. I don't have time for this crap from Madonna and company, causing me great inconvenience and distress while I work, because she is a lecherous, lazy, thieving piece of trash.
Madonna and her deranged hackers have been obsessing over the external drive and are hoping for a data recovery, where they can intercept it, as they previously did several years ago, when I gave a drive and computer to a company in Miami called PC USA, to retrieve data. One of my computers came back damaged (when I did not give it to them in that state as the invoice shows) and the external hard drive was illegally copied. Madonna mysteriously ended up with a copy of the items on the drive and began infringing them, though I had already registered them for copyright with the Library of Congress.
FPL has poor security for this to keep happening. Hackers are breaching their power grid. In actuality, it is a risk to national security that hackers are doing such things, as they can select other targets and cost people their lives (hospitals, nursing homes, schools). This is one of the reasons hospitals have back up generators. There are malicious people in this world targeting innocent people for despicable, disgusting reasons.
RELATED ARTICLES
Wikileaks Releases Hacked U.S. Federal Government Documents Showing The CIA And FBI Are Spying On People In Their Homes Via Hacking Smart TVs And Backdoors In Computer And Phone Operating System Confirming Previous Judiciary Report Site Claims
Obama Administration Wastes Huge Sums Of American Taxpayer Money Breaking The Law In America, Britain And Jamaica On Behalf Of Madonna's Kabbalah Center In Committing Egregious Human Rights Abuses
Madonna, Jay Z, Beyonce, Rihanna, Rita Ora And Jessie J Sued Over Copyright Infringement, Invasion Of Privacy, Commissioned Criminal Harassment And Assault Via The Kabbalah Center
Madonna Illegally Borrowing Money From Banks To Fund Kabbalah Center Cult's Criminal Invasion Of Privacy
Hollywood, FBI And CIA Holding Up Life Saving Pharmaceutical Drug Patents Out Of Financial Greed