Fellow Gang Member Of Bobby Shmurda Gets 130-Years In Prison After Rejecting Plea Deal The Rapper Accepted
When Not Taking The Plea Deal Goes Wrong
January 21. 2017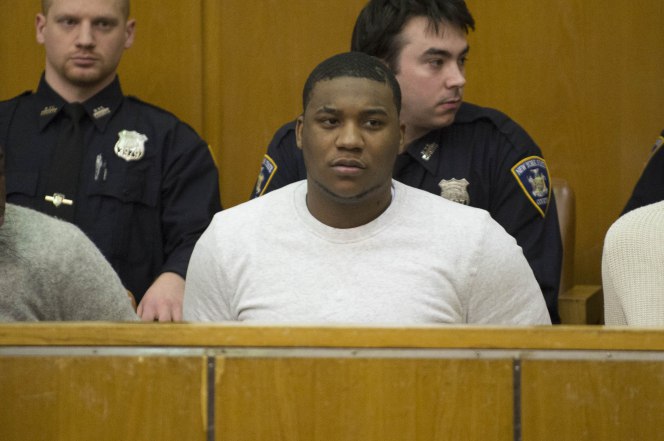 Santino Boderick
Currently incarcerated rapper, Bobby Shmurda, real name Ackquille Pollard, a member of the Crips street gang, via the New York offshoot GS9, was recently sentenced to 7-years in prison under a plea deal his lawyer struck with prosecutors, who charged him with conspiratorial criminal activities that include racketeering, conspiracy to commit murder, attempted murder, drug dealing and illegal arms.
One of Shmurda's fellow GS9 gang members, Santino Boderick, made the wrong decision in rejecting the plea deal offered to him by prosecutors and now regrets it. Boderick was offered 15-years in prison. He angrily rejected the plea deal and risked going to trial. This week the judge sentenced Boderick to 130-years in prison. Boderick erupted in rage in the courtroom and told the judge, Justice Abraham Clott, to "suck my d**k" and "f**k yourself."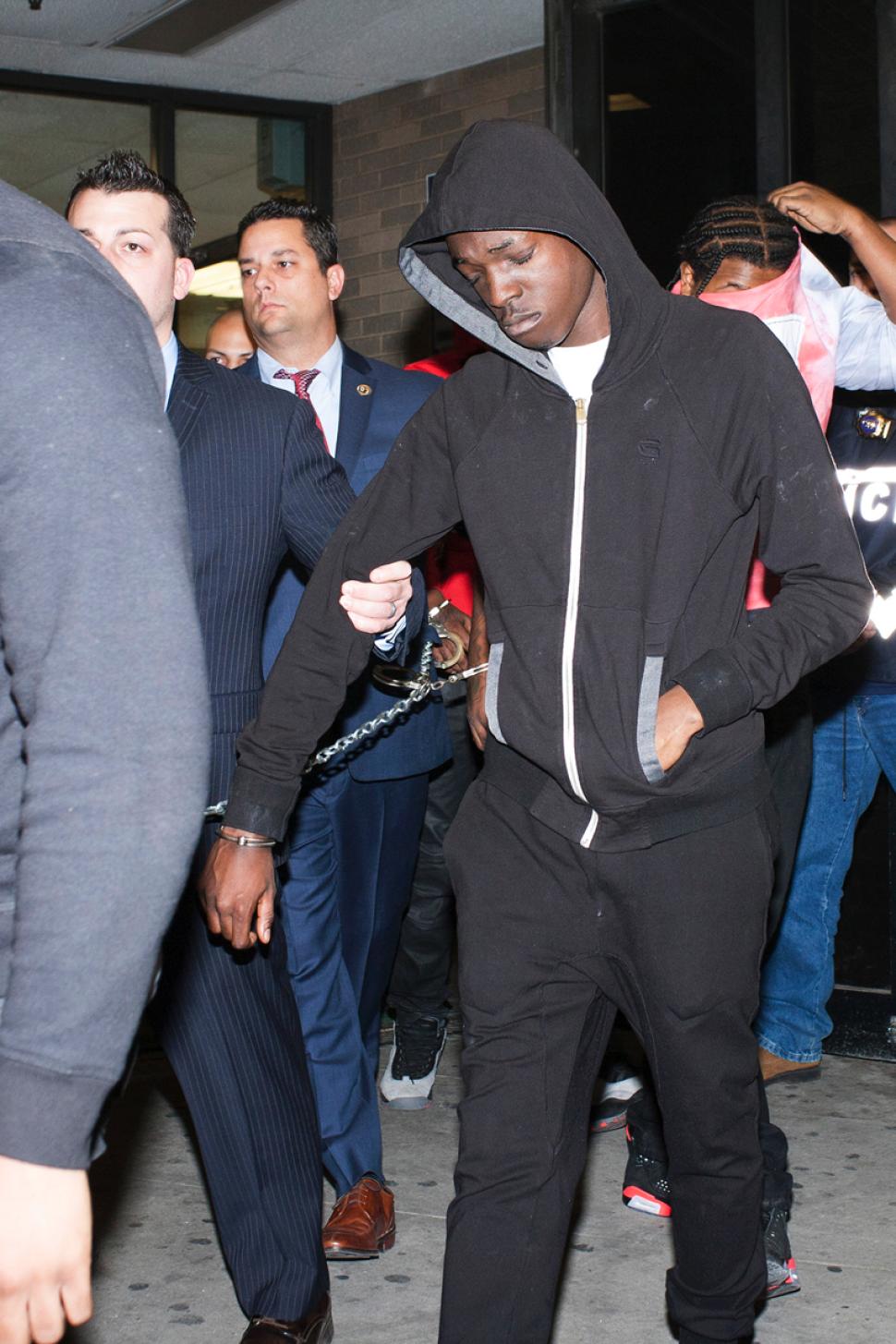 Bobby Shmurda and three members of his GS9 gang being perp walked in New York upon arrest in 2014
The Judiciary Report stated from the outset, upon their immediate arrest and before the matter even went to a plea deal stage or trial, that the case the government laid out in this matter is compelling and convincing. Upon looking at the evidence in the case, it became painfully clear the defendants did this. The government had wiretaps, surveillance footage and witness statements.
Shmurda and other members of GS9 then took plea deals, which confirmed by original suspicions from looking at the evidence in the case. 15-years may have seem like a significant amount of time to Boderick (and it is), but in light of the set of circumstances surrounding the case, the fact that his coconspirators such as Shmurda pled guilty in exchange for reduced sentences, should have served as warning to Boderick the case was not going to go his way.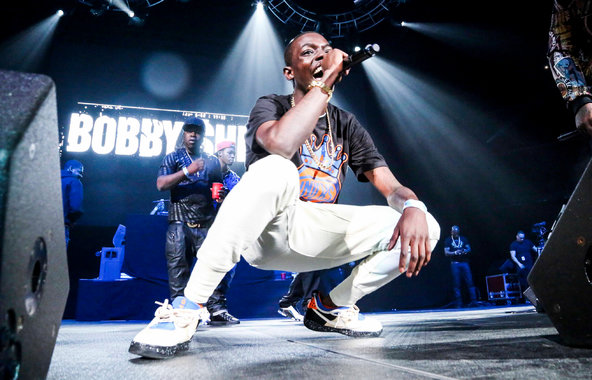 Bobby Shmurda
Boderick took a massive risk and it backfired. Boderick's lawyer is permitted to appeal the sentence. However, after cursing at the judge, there may not be much leniency. Nonetheless, his lawyer is permitted to make a vigorous effort to have the sentence reduced. Please let that serve as warning to you, members of the public. Leave the life of crime alone. The lure of instant money has ruined many lives. Do things the right way in life.
STORY SOURCE
Bobby Shmurda's pal gets 130-year sentence, curses out judge
January 19, 2017 | 1:24am - Bobby Shmurda's pal gets 130-year sentence, curses out judge. Rapper Bobby Shmurda's co-defendant in a Brooklyn gang conspiracy told a Manhattan judge to "suck my d–k" Wednesday just before he was ordered jailed for more than a century. Foul-mouthed Santino Boderick, 23, unleashed a volley of curses at Justice Abraham Clott, who remained calm.
"F–k yourself," Boderick said as he demanded to be removed from the courtroom before he was given a 117˝- to 130-year sentence. Clott permitted the defendant's exit, then delivered the sentence in his absence. Boderick was convicted of conspiracy to commit murder, attempted murder, possession of a weapon and 20 other felonies stemming from four gang-related shootings.
RELATED ARTICLE
S
Rapper Bobby Shmurda And His Crew Arrested On Murder, Attempted Murder, Assault, Drug Dealing And Illegal Gun Possession Charges
Bobby Shmurda Pleads Guilty To Murder And Drug Charges And Is Facing At Least 3 and 1/2 More Years In Prison
Sony Music's L.A. Reid Blasted Online For Not Paying $2,000,000 Bail Money For Rapper Bobby Shmurda
Rapper Bobby Shmurda Can't Make $2,000,000 Bail And Sits In Riker's Island Jail
Rapper Bobby Shmurda Lashes Out Online About Not Being Paid For Concerts
Rapper Bobby Shmurda Threatens Rival Chief Keef And His Crew (Photos)
Rapper Bobby Shmurda Cries During Perp Walk In New York (Photo)