FBI Director James Comey Under Investigation Over The Handling Of The Hillary Clinton Case And The Alleged Effect It Had On The Election
January 13. 2017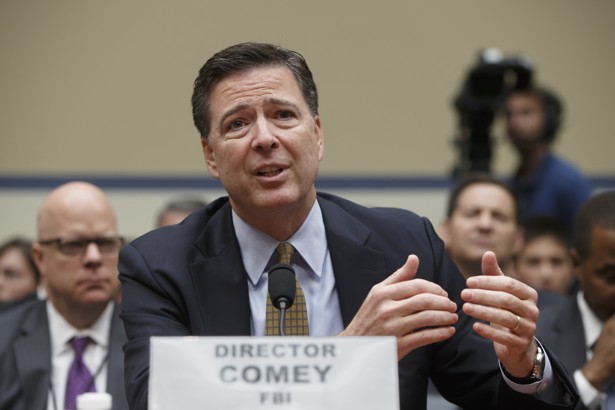 James Comey has a greater chance of keeping his job for a while longer as his conduct assuaged Donald Trump, who is now the president-elect
Disgruntled Democrats in the U.S. Congress have initiated an investigation, via the Inspector General, into FBI Director James Comey, regarding his handling of the State Department email scandal, involving failed presidential candidate, Hillary Clinton, who was Secretary of State. The Democrats are bitterly alleging Comey cost Clinton and their party the election in November 2016, via sending a well-publicized letter to Congress, stating he is reopening the case into Hillary, who mishandled classified documents.
The FBI was the subject of a massive backlash when the agency announced they would not charge Clinton for breaking the law in mishandling classified information (but would lock up anyone else who did the same criminally careless thing Clinton did at the State Department). The public immediately labeled Comey and the FBI corrupt (FBI Hit With Massive Backlash From Americans Labeling Them 'Corrupt' For 'Rigging' Hillary Clinton Investigation Into Mishandling Classified Information And Not Charging Her For Crimes She Committed).
There were hundreds of thousands of overwhelmingly negative comments on the dismissal of the case on Twitter and Facebook. The incident shook up and embarrassed Comey, who has been trying to convince the public the FBI is not corrupt (but they are). The fact of the matter is the FBI is hiding very incriminating files on Clinton's criminal behavior, regarding incarcerated private investigator, Anthony Pellicano and separately her financially corrupt conduct at the Clinton Foundation. If the FBI followed U.S. law and their congressional mandate to bring justice free of bias or corruption, Clinton would be in prison for life.
Let's be clear, under U.S. law, Clinton was not supposed to maintain classified government files on a private server, not to mention a computer unit that is unprotected (no firewall, anti-virus, anti-malware). Clinton knowingly and willingly broke the law in this regard, to skirt accountability regarding the nature of her emails.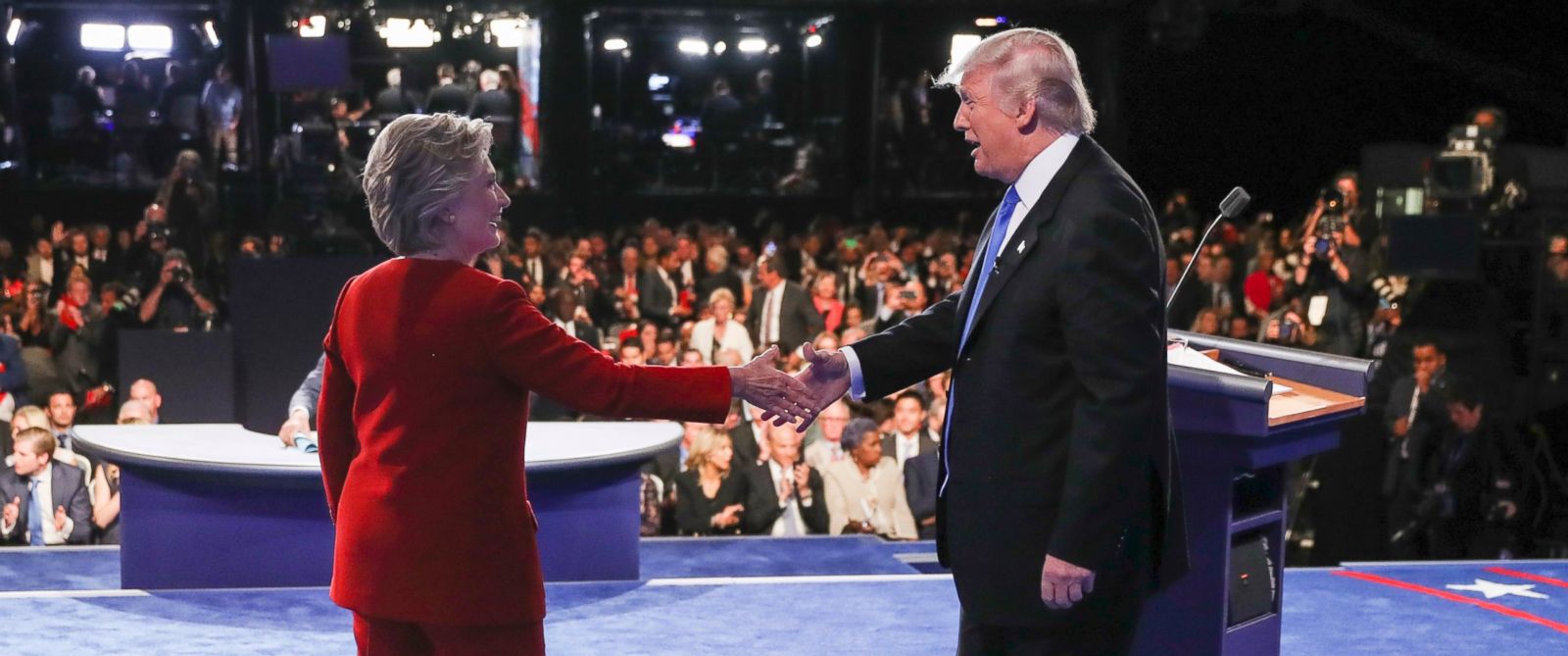 Hillary Clinton and Donald Trump during the debates prior to election day
The documentary film "Clinton Cash" credibly alleges Clinton used her post at the State Department to solicit bribes from foreign nations. If Clinton's emails had gone through proper government channels on an encrypted, monitored server, it would have been a roadmap to an indictment. In fact, some of Clinton's emails still have not been recovered, after she ordered a mass deletion of incriminating items (see: obstruction of justice).
Comey opening, closing, then reopening and closing the Clinton case did not cost her the election. The public saw for themselves that Clinton broke U.S. law and was careless with classified information to the point it was hacked by the Communist Bloc, in a story I broke first (The Communist Block Accessed Hillary Clinton's Unencrypted Emails). Other hackers began offering Clinton's emails online for sale.
Major world governments are always hacking each other's computers. Information is at a premium. Select world governments are always sending out feelers to find information via phone, computer, trailing high ranking officials and key people in their lives. World governments look for the information any way they can get it. If there is an open door, they will find it...and Clinton left the door wide open. The U.S. government cannot complain, as they are hacking and spying on Russia, China, North Korea, Venezuela, Argentina, Britain, European and Middle Eastern governments as well (among others).
Clinton is supposed to be a savvy, seasoned politician, yet was so wantonly careless with top secret information, proving she was not suitable for the presidency. Clinton is blaming Comey, but as much as I don't agree with his behavior in a number of human rights matters, he did not tell her to illegally maintain a private server. She created this mess. She needs to take responsibility for the massive problems she created with her choices.
Obama leaned on and threatened Comey into drop the case and he did on international television. However, journalists were adamant FBI agents wanted Trump to win. FBI agents (and the Secret Service) have been sick of Clinton for years. Published reports even indicate the Secret Service hates Clinton. They did not want her back in the White House, because unlike most of the public, they know the truth about Clinton and it's not pretty. One day the whole truth is going to come out...and that won't be pretty either.
In closing, as the site has maintained for the past two-months, Julian Assange's Wikileaks, the Drudge Report, Breitbart and other conservative websites in that realm, did Clinton the most damage, with a constant stream of items exposing her behavior and it stripped away many votes. However, as stated above, if Clinton did not do all that dirt, there would be nothing to expose her for online.
RELATED ARTICLES
FBI Hit With Massive Backlash From Americans Labeling Them 'Corrupt' For 'Rigging' Hillary Clinton Investigation Into Mishandling Classified Information And Not Charging Her For Crimes She Committed
FBI Closes Hillary Clinton Criminal Case A Second Time Confirming Previous Site Claims Regarding President Obama Criminally Threatening And Forcing FBI Director James Comey (Video)