FBI Accused Of Torturing Muslims In Pakistan
February 4. 2010
Video: Americans Held in Pakistan Allege FBI Abuse


The FBI has been accused of torturing 5 American citizens that went to Pakistan to allegedly become terrorists. As they were driven through the streets of Pakistan, one threw a note out the window and yelled they are being tortured by the U.S. FBI and other officials.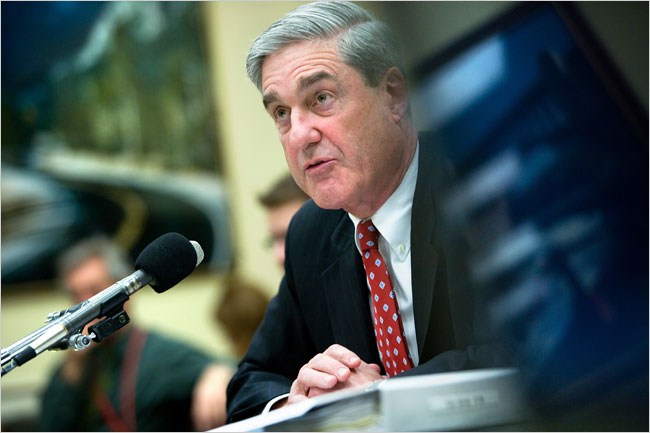 FBI Director Robert S. Mueller
The FBI is not above board in such matters, contrary to what they would like the public to believe. As stated on this website one month ago regarding the FBI, "What's worse is there is so much more they are hiding from the public, regarding the atrocities they've committed, that make no mistake, will become public knowledge."
By the way, don't think Mueller is above renditioning anyone, as he likes to pretend for the cameras. This is just the tip of the iceberg.
Pakistan: Note From 5 American Muslims in Custody Claims Torture

Published: February 3, 2010 - Five American Muslims in custody in Sargodha threw a handwritten note to reporters from a police vehicle while on their way to a court hearing on Tuesday, stating: "Since our arrest, the U.S.A., F.B.I., and Pakistani police have tortured us," according to their representative, Khalid Khawaja. A Pakistani relative of one of the men also claimed that the police had threatened to give them electric shocks...

http://www.nytimes.com