Evelyn Braxton Confirms Vince Herbert Beat Her Daughter And Tried To Attack Her As Well (Video)
November 22. 2017
This is a follow up to the October 27, 2017 Judiciary Report article "Companies And Individuals Owed Millions Of Dollars By Vince Herbert Could Pursue His Wife Tamar Braxton To Recoup Their Money." In the article I stated, "Braxton wants sole custody of their 4-year-old son Logan. The couple have a marriage plagued by domestic violence, as initiated by Herbert, repeatedly leaving Braxton to defend herself against physical attacks by her husband. Couples in Hollywood often share joint physical custody. The mere fact Braxton wants full physical custody (and joint custody) indicates she has concerns about Herbert's acts of violence..."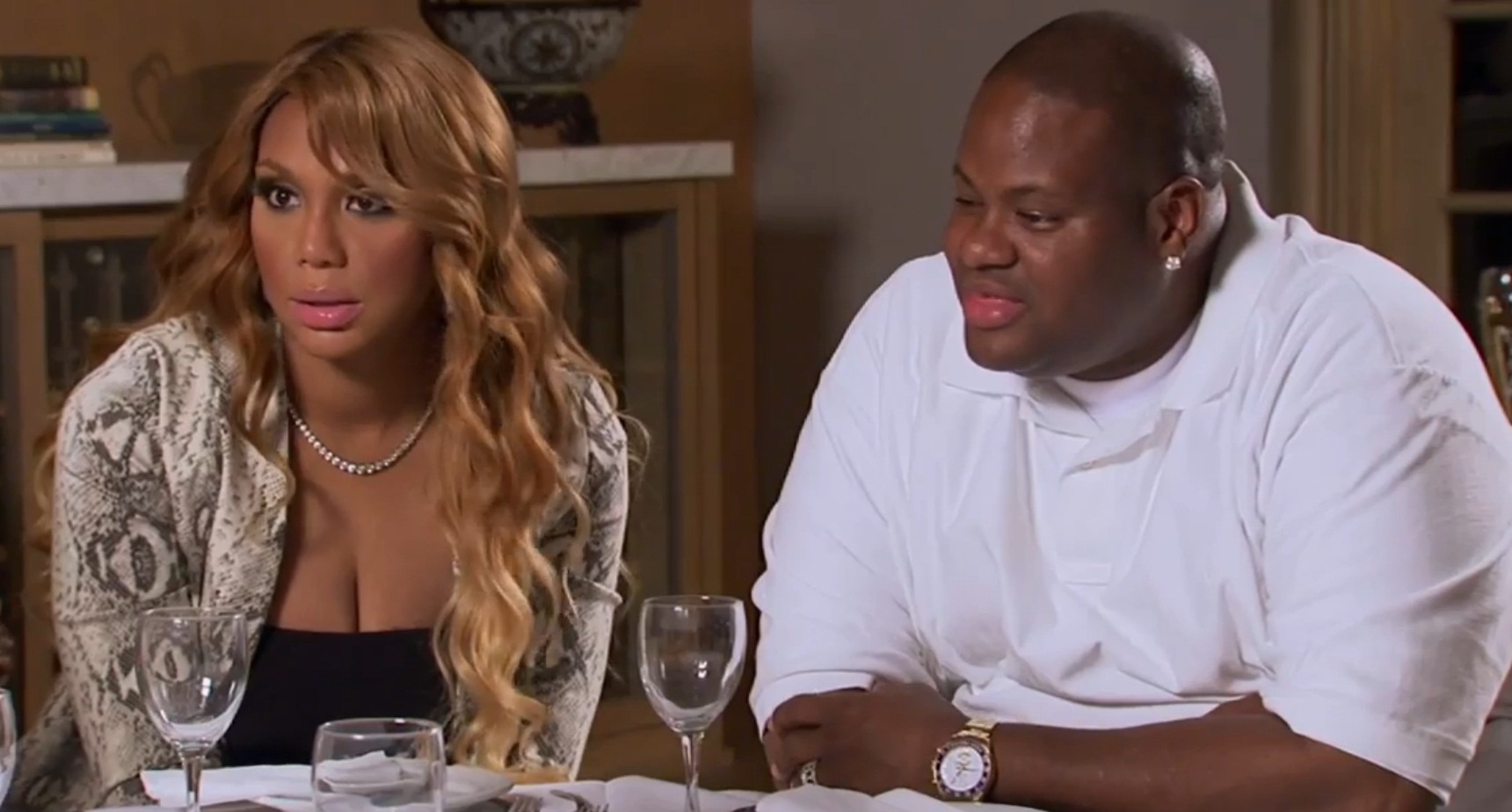 Tamar Braxton and Vince Herbert
This week, Tamar's mother, Evelyn Braxton made an appearance on the "Sister Circle" television show in Atlanta, Georgia, speaking about an incident she witnessed regarding her daughter trying to flee from Herbert, who was beating her. When Evelyn tried to intervened, Vince tried to attack her as well, prompting her to flee and grab the couple's young son, Logan, to protect him from his enraged, out of control, abusive dad. This confirms what I stated nearly a month ago regarding Tamar's full physical custody request. The Judiciary Report was the first to break the story about Herbert physically and emotionally abusing Braxton (Rumor: Tamar Braxton Is A Victim Of Domestic Violence). Herbert deserves jail time for his violent behavior.
STORY SOURCE
So Sad: Evelyn Braxton Describes Watching Vince Beat Tamar With Their Son In The House
Published Yesterday - This is disturbing. While Tamar has remained relatively mum about the details of her filing for divorce from her husband, Vince, her mother, Evelyn Braxton, is choosing to speak out on what she's witnessed over the years. Her latest account is devastating. To find out why Tamar won't appear on "The Wendy Williams Show," watch the video above.
During a recent appearance on Sister Circle, Ms. Braxton detailed a time she witnessed Vince allegedly physically abusing her daughter while she was staying at their home. She explained that she heard a sound that made her think "the elevator" was falling, but when she went to investigate, she allegedly saw Vince assaulting the singer while she attempted to run away from him. She claimed that when she confronted him in the moment, he then turned on her. "I ran back to the room because the baby was in the bed with me," she added. "I was very much afraid for the baby. I put a chair behind the door. I barricaded myself in the room, and held that baby all night long. That's no way, no way, for anyone to live."
RELATED ARTICLES
Companies And Individuals Owed Millions Of Dollars By Vince Herbert Could Pursue His Wife Tamar Braxton To Recoup Their Money
Tamar Braxton Files For Divorce From Vince Herbert After Years Of Domestic Violence And Money Squabbles
Tamar And Vince Herbert Facing The Loss Of $10,500,000 Los Angeles Mansion Due To Money Problems