Donald Trump Issues Directive To Repeal ObamaCare And The Senate Takes The First Step Via Successful Vote
January 12. 2017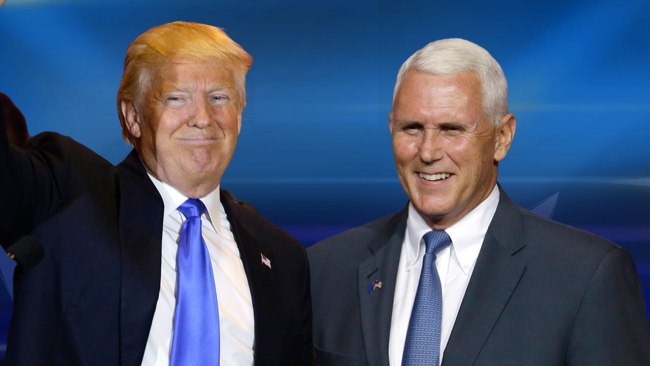 Donald Trump and Mike Pence
Last month U.S. vice president-elect, Mike Pence, stated repealing Obamacare, which is the healthcare program of outgoing president, Barack Obama, is a top priority upon he and president-elect, Donald Trump, taking office in the White House on January 22, 2016. Trump is head of the Republican Party. Republicans hold a majority in the House and the Senate, which comprise Congress. They also now have control of the White House, as mentioned above. This places Republicans in a position to push Trump's political agenda through Congress. This week, Trump gave Senate Republicans the go-ahead to repeal ObamaCare. The vote went in the favor of the president-to-be (51 to 48).
For the past few months, Obama has bitterly complained about talk of repealing ObamaCare. Therefore, he will not take the news well, especially considering ObamaCare is his legacy. Those who seek to remove all vestiges from his time in office, will legislatively reverse the things he has done. That's just how politics works.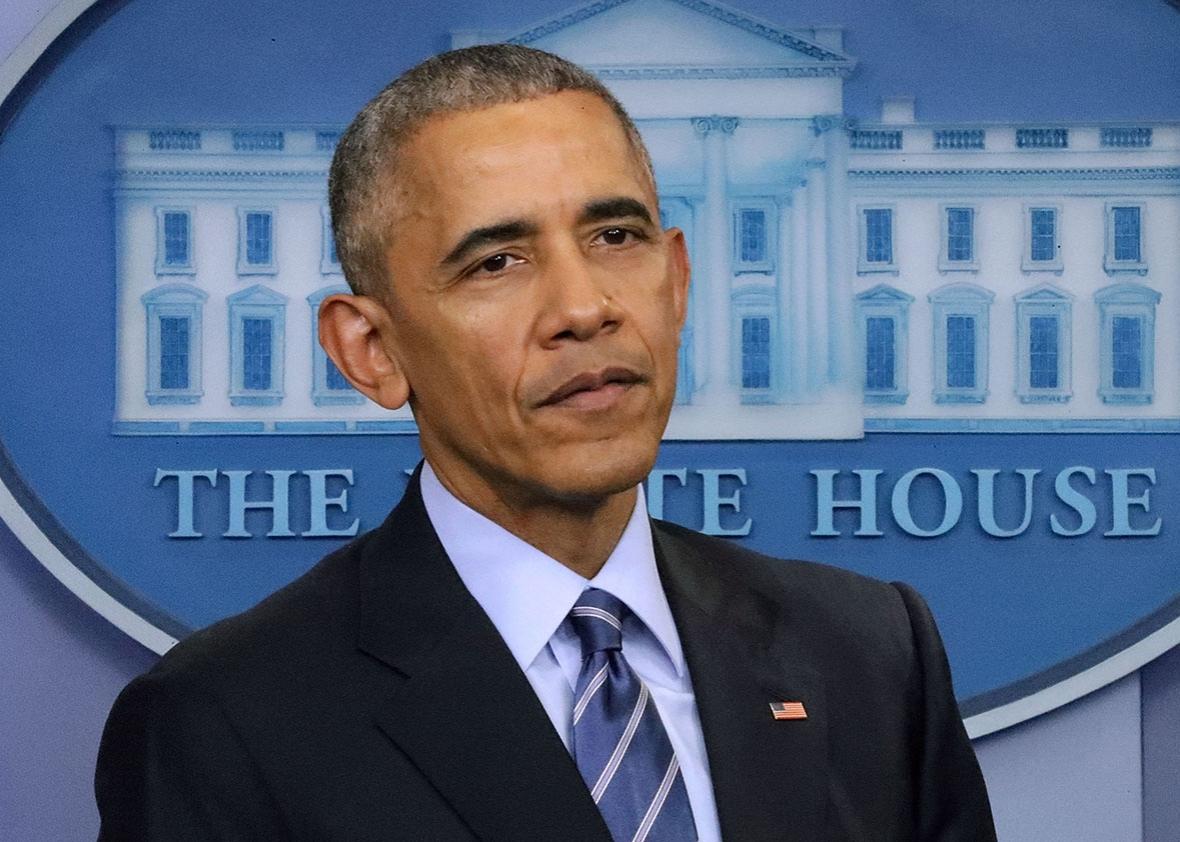 Barack Obama
Had the Obama administration worked with both sides of the aisles and not rammed ObamaCare through Congress, without any of the legislature reading all of its wordy 10,000 pages, this would not be happening. It is important to compromise to create lasting results. When you do things in life, you want them to last. Therefore, do them right.
The Judiciary Report maintained from the start that America needs a healthcare program, but ObamaCare is woefully inadequate, problematic, troublesome and a boondoggle that would hamper medical professionals. And that it did. For years, all I'd heard from medical professionals regarding ObamaCare was complaints, as they hate it. People in the medical field kept complaining about the voluminous paperwork ObamaCare added and not getting paid if the lengthy forms were not completed. Obama put the medical field in a position that led to unwise cost cutting at patients' expense. Some patients died as a result of ObamaCare.
STORY SOURCE
Senate Takes Major Step Toward Repealing Health Care Law
JAN. 12, 2017 - Senator Mitch McConnell, Republican of Kentucky and the majority leader, heading to the floor during a marathon session of votes on Wednesday. Republican leaders say they will work closely with President-elect Donald J. Trump to develop legislation to repeal and replace the health care law. Credit Al Drago/The New York Times
WASHINGTON — Senate Republicans took their first major step toward repealing the Affordable Care Act on Thursday, approving a budget blueprint that would allow them to gut the health care law without the threat of a Democratic filibuster. The vote was 51 to 48. During the roll call, Democrats staged a highly unusual protest on the Senate floor to express their dismay and anger at the prospect that millions of Americans could lose health insurance coverage.
Trump Tells Congress to Repeal Health Care Law 'Very Quickly'
JAN. 10, 2017 - President-elect Donald J. Trump demanded on Tuesday that Congress immediately repeal the Affordable Care Act and pass another health law quickly thereafter, issuing a nearly impossible request: replace a health law that took nearly two years to pass with one Republicans would have only weeks to shape. "We have to get to business," Mr. Trump told The New York Times in a telephone interview. "Obamacare has been a catastrophic event."
Mr. Trump appeared to be unclear both about the timing of already scheduled votes in Congress and about the difficulty of his demand — a repeal vote "probably some time next week" and a replacement "very quickly or simultaneously, very shortly thereafter." Peeling away pieces of the law could lead to market chaos. Republican leaders have made the repeal of President Obama's signature domestic achievement a top priority, and votes on Thursday in the Senate and Friday in the House would approve parliamentary language crafted to protect legislation to appeal the Affordable Care Act from a filibuster in the Senate.

Mike Pence: Scrapping Obamacare will be 'first order of business'
4 January 2017 at 4:32pm - Obamacare will be "repealed and replaced" as soon as Donald Trump takes office, according to his Vice President Mike Pence. Dismantling Barack Obama's attempts at transforming the American healthcare system, known as the Affordable Care Act, will be Trump's "first order of business."
The 2010 statute, the biggest overhaul of the American health system since 1965, intended to increase affordability and expand insurance coverage. But on Wednesday, Trump's team reiterated its campaign pledge to repeal the "failed" project. Despite the number of uninsured Americans dropping significantly since the introduction of Obamacare, the Act looks set to go when billionaire Trump comes into office in 16 days time...
RELATED ARTICLES
Leading Member Of U.S. Congress Indicating The Legislature Will Repeal Barack Obama's ObamaCare
Congress Gives Americans A One Year Extension To Keep Health Insurance After Being Dropped Because Of Obamacare
WIC Funding For Baby Food For The Poor Yanked During Federal Government Shutdown Over ObamaCare
Obamacare Website Bashed So Much The President Calls The Computer Professionals
Experts State Obamacare Website Hacked Just As This Site Previously Stated
Six People Signed Up For ObamaCare On The First Day