Daniel 'Booby' Gibson And Safaree Embarrass Hazel E On 'Love And Hip Hop Hollywood'
October 2. 2017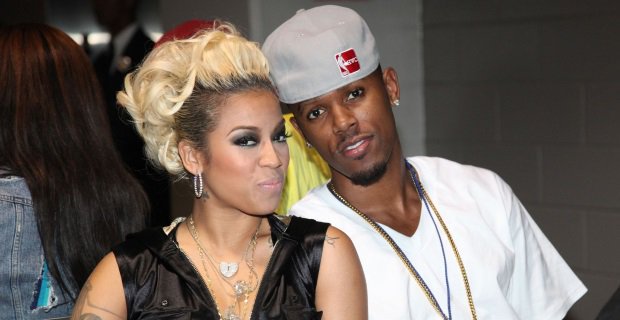 Keyshia Cole and Daniel Gibson
Things did not go well for publicist turned aspiring recording artist, Hazel E, on this week's episode of "Love And Hip Hop Hollywood." She found out that rappers Ray J and Safaree (respectively) and music producer A1, had a private bet, which stipulated the man with the lowest sperm count after medical tests, would have to do a song with Hazel
A medical doctor tested the three men in his office and determined Ray J has the lowest sperm count. The doctor attributed Ray J's low sperm count to smoking cigarettes, among other things. Safaree immediately stated Ray J needed to book studio time to record with Hazel and could name the song "Shortcomings" which left the whole room in hysterics.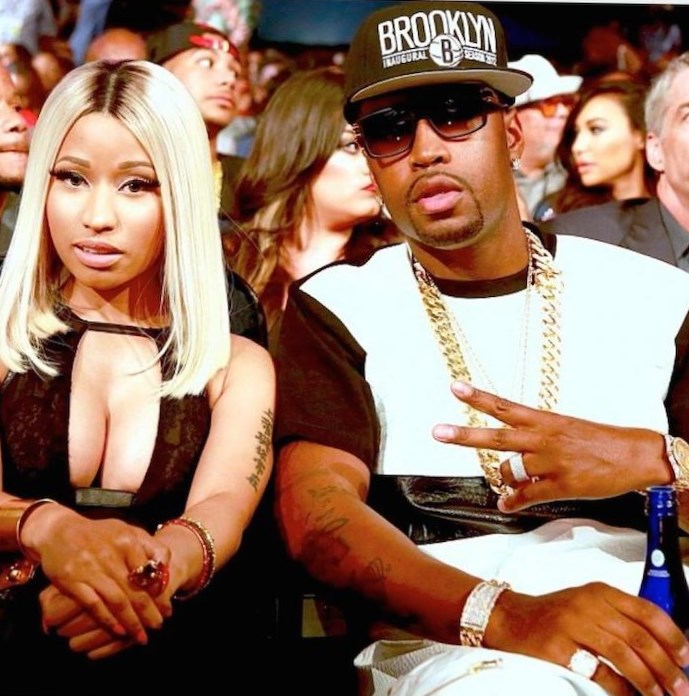 Nicki Minaj and Safaree prior to their break-up
Hazel did not realize she was the butt of a joke, as she views herself as a serious artist with talent. She angrily confronted Safaree about the bet, which she blamed him for initiating. It is ironic, as Safaree, who wrote several hit songs for rapper Nicki Minaj, recently produced a track for Hazel, which he stated turned out okay. However, maybe he was not impressed with Hazel's musical abilities.
Hazel walked up to Safaree and dumped a bag of sex toys on a table in front of him, which he did not find amusing. He sarcastically called her "fella" and asked if the sex toys (plastic penises) is "a mold of her nose." Hazel had plastic surgery on her nose, then an accident damaged it a year ago.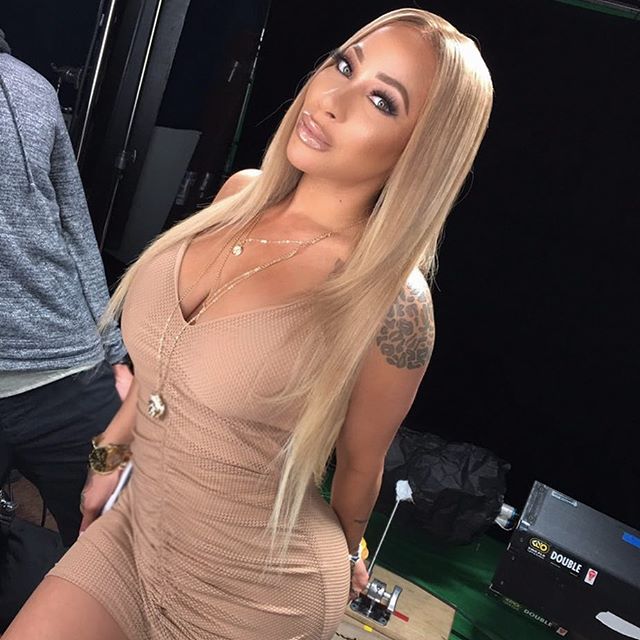 Hazel E
Hazel needs to have a refinement surgery. She should seek the assistance of a new plastic surgeon, such as one of the two who performed the nose jobs of actress Megan Fox or Jennifer Grey. Their nose jobs turned out well. Hazel should also stop with the butt implants/shots and get more natural looking extensions. She's not ugly. She's just putting herself together in a manner that is not suited to her looks.
Hazel was also at the center of another embarrassing situation. Hazel kept stating she is dating married basketball player, Daniel 'Booby' Gibson, who is in the middle of an ill-advised divorce from singer Keyshia Cole. Daniel denied Hazel's claim, embarrassing her to a room full of people *cough* and millions of people in America and around the world.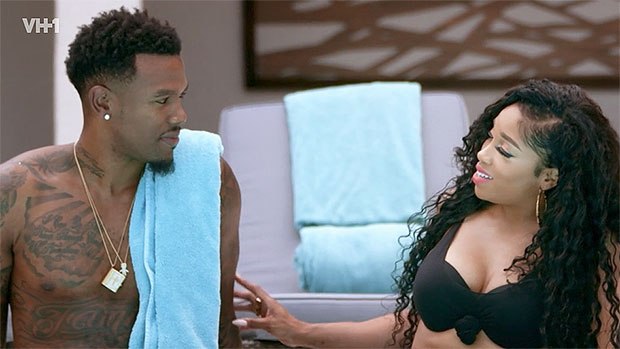 Daniel Gibson and Brooke Valentine
Daniel flatly said they are not together, which humiliated Hazel. It occurred at his music showcase, during an unpleasant confrontation between Hazel and one of Daniel's love interests, singer Brooke Valentine. It marred the event, as Brooke lunged at Hazel for trying to get romantic with Booby.
Hazel E continued to press the issue days later. She decided to confront Daniel at a pool party, regarding what she alleges transpired between the two. Then it all went downhill from there. Hazel opened with the line Daniel owes her an apology for denying her at his music showcase. Hazel took it even further claiming they had sex, which angered Daniel.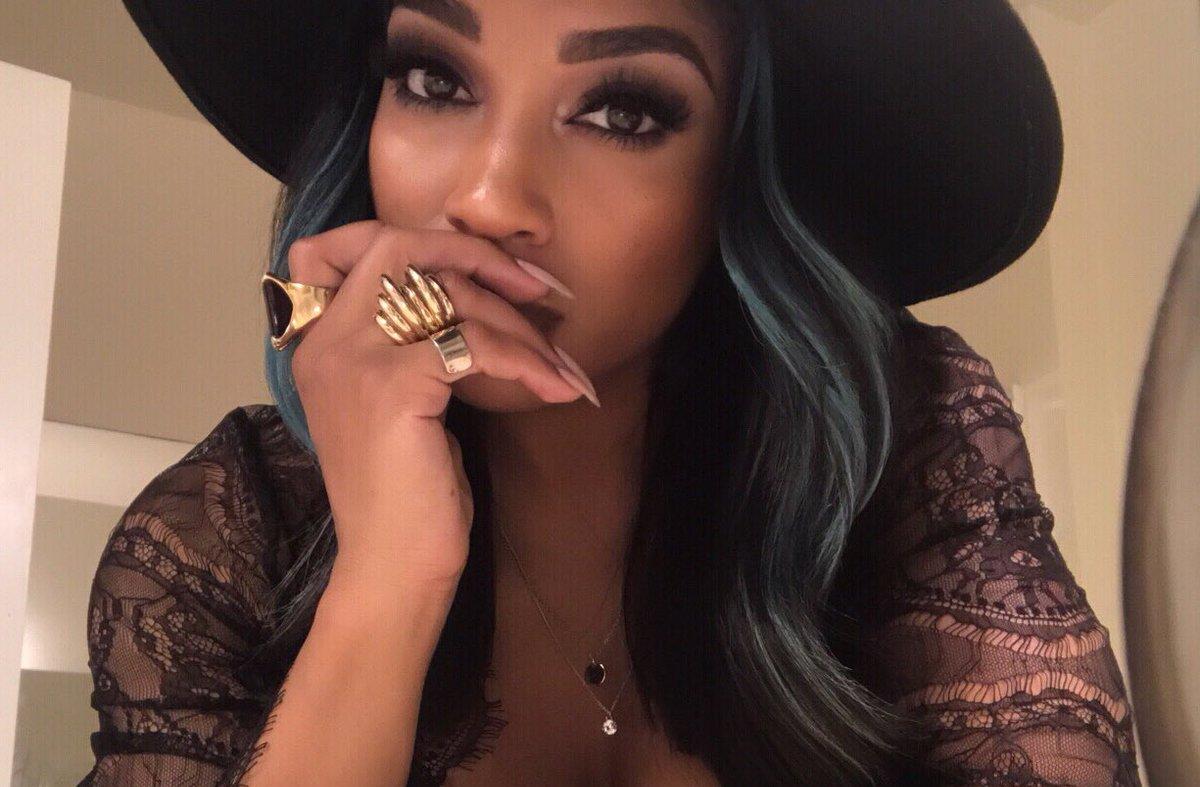 Brooke Valentine
Daniel embarrassed Hazel some more in responding, "Look I never f***ed you. I don't want no parts of that." This led to people laughing at Hazel at the pool party. She in turn became angry, slammed Daniel as "broke" and stated "you were begging me for money cause they froze your assets." She scooped up water from the pool in a plastic cup and threw it at Daniel. He became angry and stated, "This ugly a*s hoe over here running her mouth like it's something real." In an edited clip he also stated, "There's never been nothing with Hazel."
Hazel chased after Daniel because he is famous and an attractive athlete that women want. She tried to claim him like they are together, stating he spent time at her house and they had sex, but he denied her to everyone. This is odd, as it's usually women calling men liars who alleged sex occurred, when it did not happen.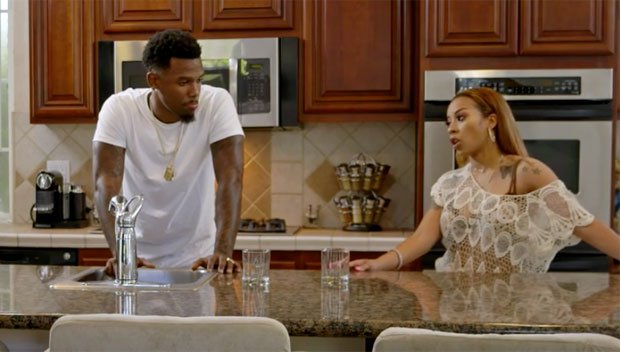 Daniel Gibson and Keyshia Cole
Additionally, promiscuous athletes brag about their sexual conquests. Yet, Daniel refused to claim Hazel as his girlfriend or a sexual conquest. That should be a clear sign to a woman that you are not the one. If a man you date won't even publicly own up to you, he does not love you and is using you for sex. He sees you as nothing more than a sex object. It is never wise to force a man's hand when that is his view of you. It is setting yourself up for a fall, heartbreak and public humiliation.
Daniel needs to go back to his wife and focus on raising their child. It is obvious Cole is still in love with him. She is just devastated at his cheating. None of this is good for their child, as Daniel and Keyshia are married and lived in the same house with their son for years. Adultery also affects the children, mentally, emotionally and spiritually. They are making a mistake divorcing.
Daniel and Daniel Jr
The real treachery on this week's show was co-star Bridget Kelly, who went on a vacation with Daniel and kissed him on camera (despite being Brooke's so-called friend). She used to be on Jay Z's Roc Nation music label. Bridget also used to be on Jay Z. Literally. As some of you know, Jay Z is the disloyal rapper, who is married to singer Beyonce. Jay Z has also had sex with cast member Tearri Marie, who was also signed to his former label Rocafella.
Jay Z's cheating with Bridget occurred more recently. It is a part of the reason she had to flee Roc Nation before her career took off. Jay Z has so distressed Beyonce by cheating with a host of famous, semi-famous and non-famous women. Beyonce became more wise to it over the past 3-years. Jay Z is also a violent man, who has threatened women into not talking about his affairs. However, people in the industry have seen him cheating with various women, including Rihanna and Rita Ora.
Jay Z's infidelity led to Beyonce's "Lemonade" album, which sold 1,500,000 copies. It also led to Jay Z's subsequent flopped album "4:44." Both entertainers discussed his infidelity, which is a poorly kept secret in the industry. Jay Z has been an awful husband.
RELATED ARTICLES
Keyshia Cole Is Still In Love With Her Estranged Husband Daniel 'Booby' Gibson While Brook Valentine And Hazel E Chase After Him
Entertainers Like Birdman, Lil Wayne, Young Thug And Keyshia Cole Are Putting Their Sexual Health At Risk Via Promiscuity
What Really Happened Between Hazel E And Keyshia Cole's Husband Daniel 'Booby' Gibson
Keyshia Cole's Husband Is After Singer Brook Valentine On 'Love And Hip Hop Hollywood'